Video features
How to use Stage Recording
The Stage Recording feature allows you to record and export your presentations and meetings in a Stage Room.
The output of your recording will be a 1280x720 pixels, Mp4 video with all the screen recorded. The video will look like this.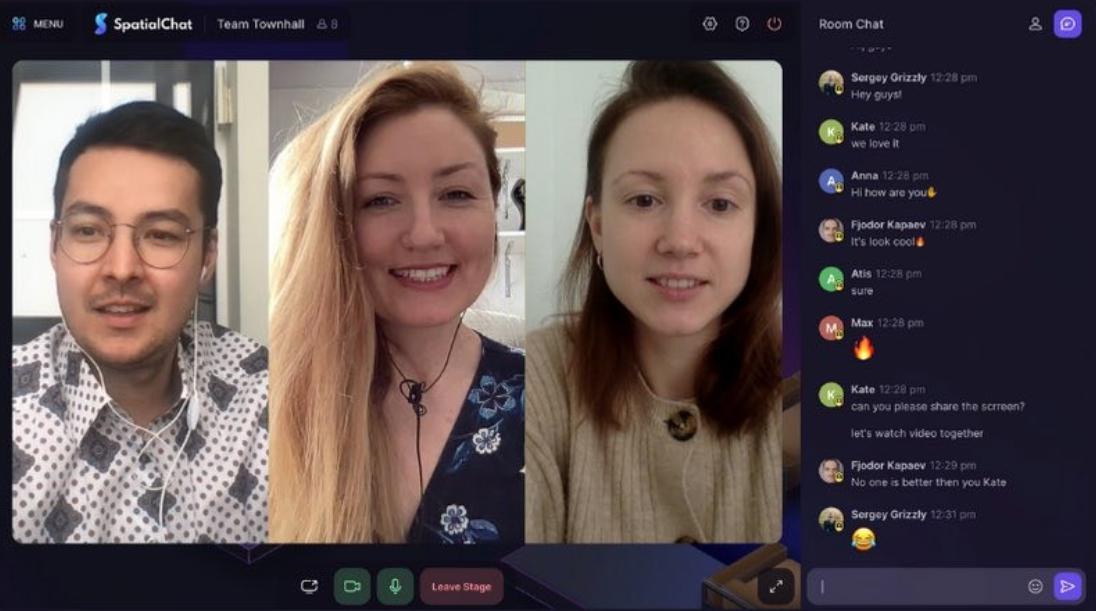 💡
This feature is available to customers on the Custom Plan and must be activated upon request. To request activation of the Stage Recording feature, please contact the sales team at
sales@spatial.chat
.
How to start recording
To use the Stage Recording feature, you must be logged in as an Admin.
Once the feature has been activated, the design of your Stage Room will be updated to include an additional button on the lower bar. This button will allow you to start and stop the recording of your session.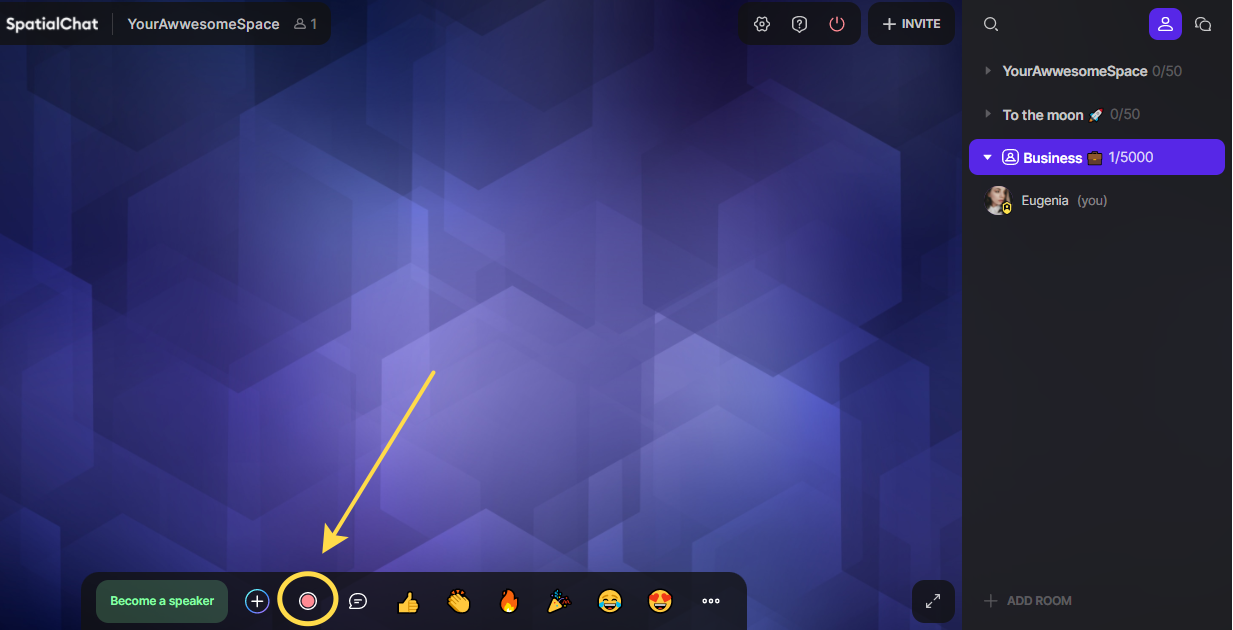 To stop the recording, click on the stop button.

How to export and delete recordings
A list of your previous recordings will be displayed by clicking the button, as shown in the screenshot below. To download a recording, simply click on the download button located on the right. Your browser will then prompt you to save the video to your computer. It's important to note that the list of recordings is unique for each room.
To export your recordings:
click on the little menu that appears as you hover your mouse over the recording button.

the pop-up will then appear with a list of recorded sessions.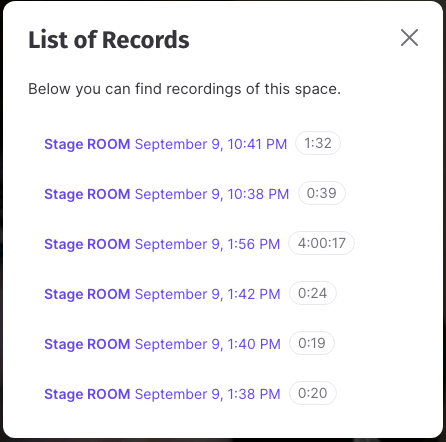 you can download them by placing the mouse cursor over the desired recording and clicking the "Download." icon.

You can delete the unwanted recording by clicking on the X button, and a pop-up will confirm the deletion.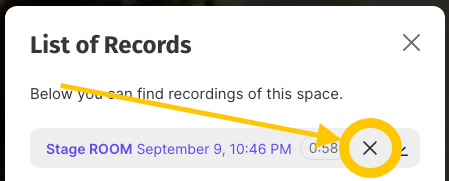 💡
Please note that when deleting a room, all records are also permanently deleted.
More details about Stage recordings
If you plan to use the Stage Recording feature:
You can record the Stage in parts (4 hours maximum is a technical limitation).
There are 5 slots for storing such parts.
It turns out you can record 5 parts for 4 hours.
If 5 parts were recorded, for example, you downloaded 2 of them to your computer and deleted them from SpatialChat, then two slots were freed up, in which you can again record two parts for 4 hours.