Video features
How to set up and use Virtual backgrounds
The Virtual Backgrounds feature lets you showcase an image behind you during video chats, ensuring that only you and your immediate surroundings are visible while any other individuals in the backdrop remain unseen.
You can use virtual backgrounds right inside SpatialChat without additional virtual cameras.
To use this feature, click on the gear button in the upper right corner, choose "Blur" or other background, and enjoy!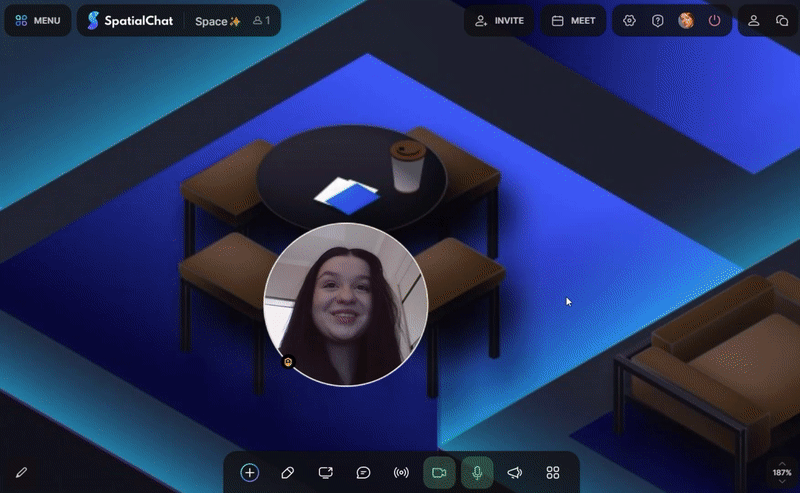 You can also use your own backgrounds: