Customization settings
How to set up Custom logo on SpatialChat
The Custom logo feature is available for Day Pass, Regular, Startup, Enterprise or Pro Plan users to make your events as proprietary as they can be.
Space Logo
To display your Space logo, it is important that you are logged in as an administrator and that your logo meets the following requirements:
The size should be at least 400px
The color should be light or white - this is because the background of the page is dark gray, so a darker colored logo may not be easily visible
The format should be .PNG or .SVG - this ensures that the background behind your logo is transparent. If you are unsure about what this means, you can refer to this article on different image file formats.
To upload your logo in Space:
Go to the Space Settings option in the admin menu. You will find the upload field there.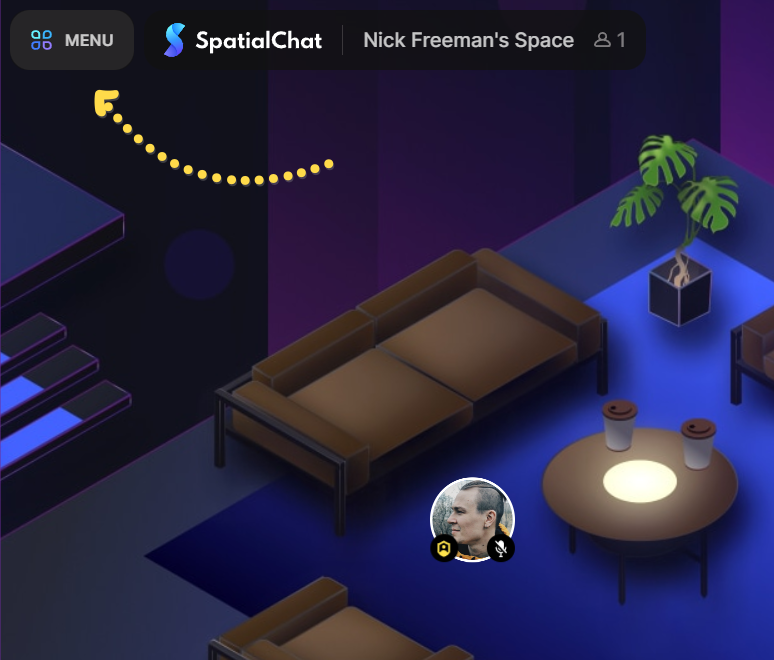 When you open your Space Settings, you will see a field where you can either upload your logo or enter the URL for your company or project.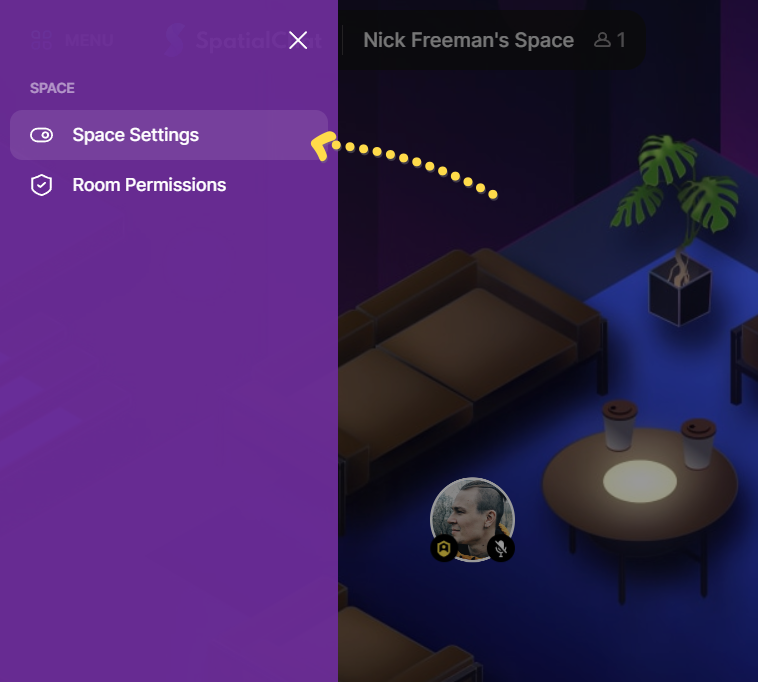 To upload your logo, click on the "Change" button. This will open a window on your computer, allowing you to select the file you want to use.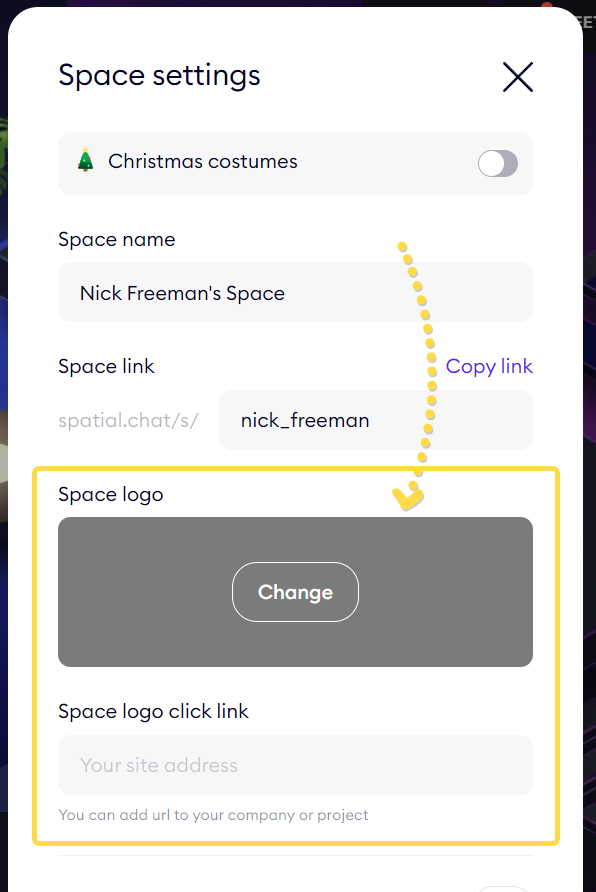 You can see a preview of how your Space will look with the logo applied.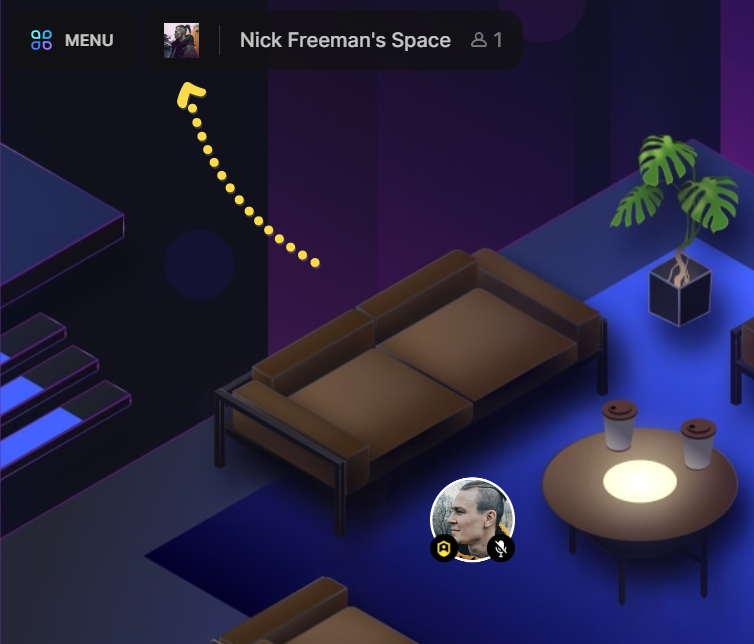 Login page сo-branding
If the switch in Admin Panel is turned on and after that the switch in Space Settings is turned on we will copy WP customization to Login page (Logo + Background.)
💡
Co-branding is a paid service. You can find the price on this
page
.