Integration settings
Google Calendar on SpatialChat
Google Calendar integration will allow setting up its events on the platform and having them visible right in the space.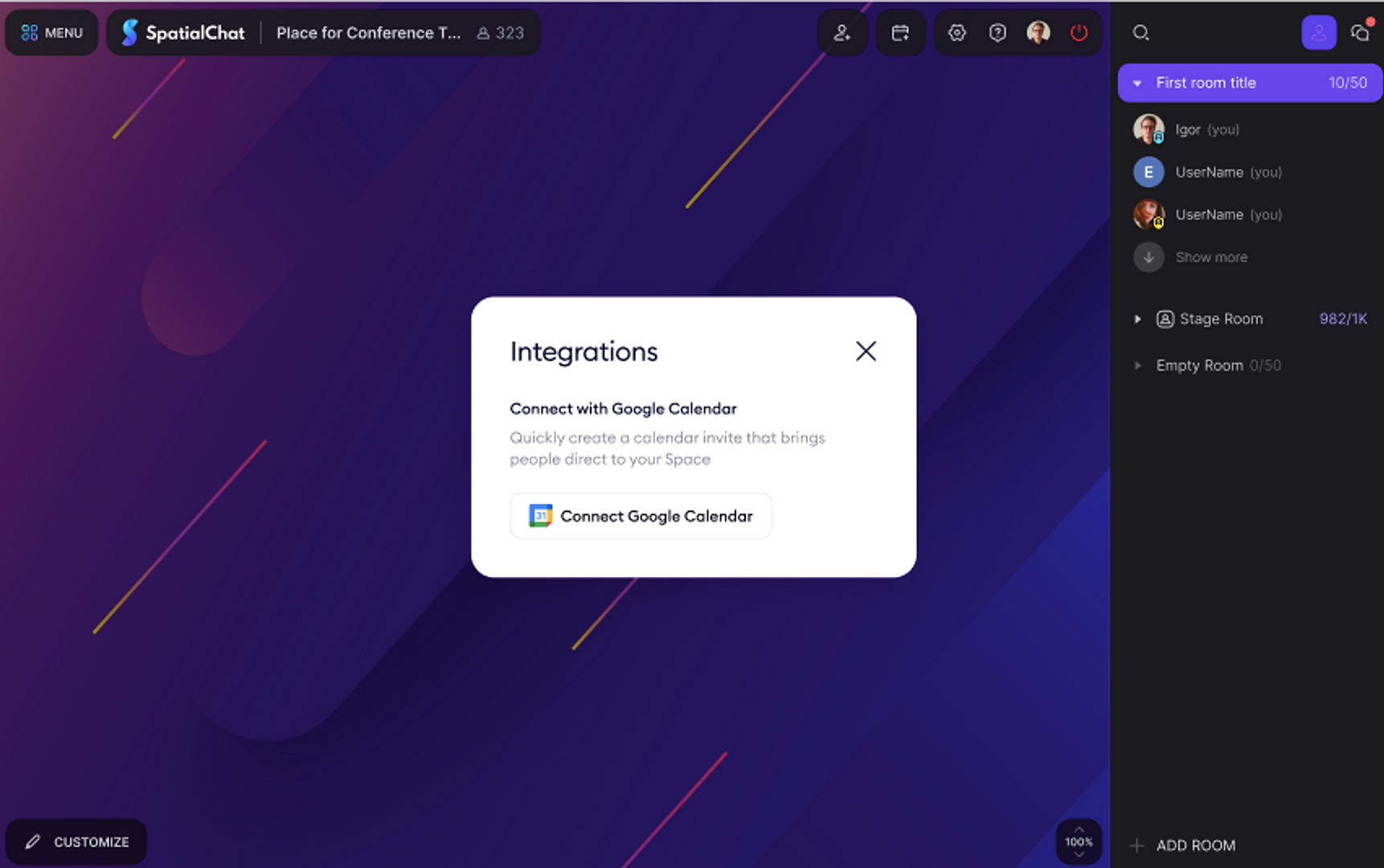 Also, we will let users enjoy such capabilities as events editing, copying event link, and direct access to the event via event link.
💡
This feature is available in any type of room, including Breakout rooms, Stages, and Workplaces.
You can easily schedule a meeting in a specific Room using the built-in Google Calendar integration. Simply click on the "Meet" icon in the top right corner of the page.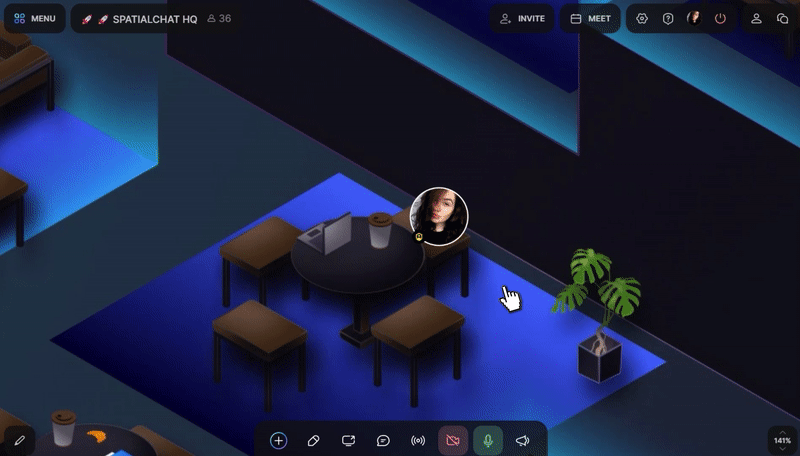 Once you complete that task, the meeting will be added to your calendar.