Customization settings
How to upload my logo
We wanted to let you know that the feature to customize your Space Logo is only available to users who have subscribed to the SpatialChat Pro Plan.
💡
However, we do have a full co-branding mode available for users on the Custom Plan. This means that you can customize your space with your own logos.
Keep in mind that the recommended width for your logo is at least 400px. Your Space Logo will be displayed in your space and on the Welcome Page, and you can use both raster and vector images for it.
How to add Space Logo
Your logo will appear in two places: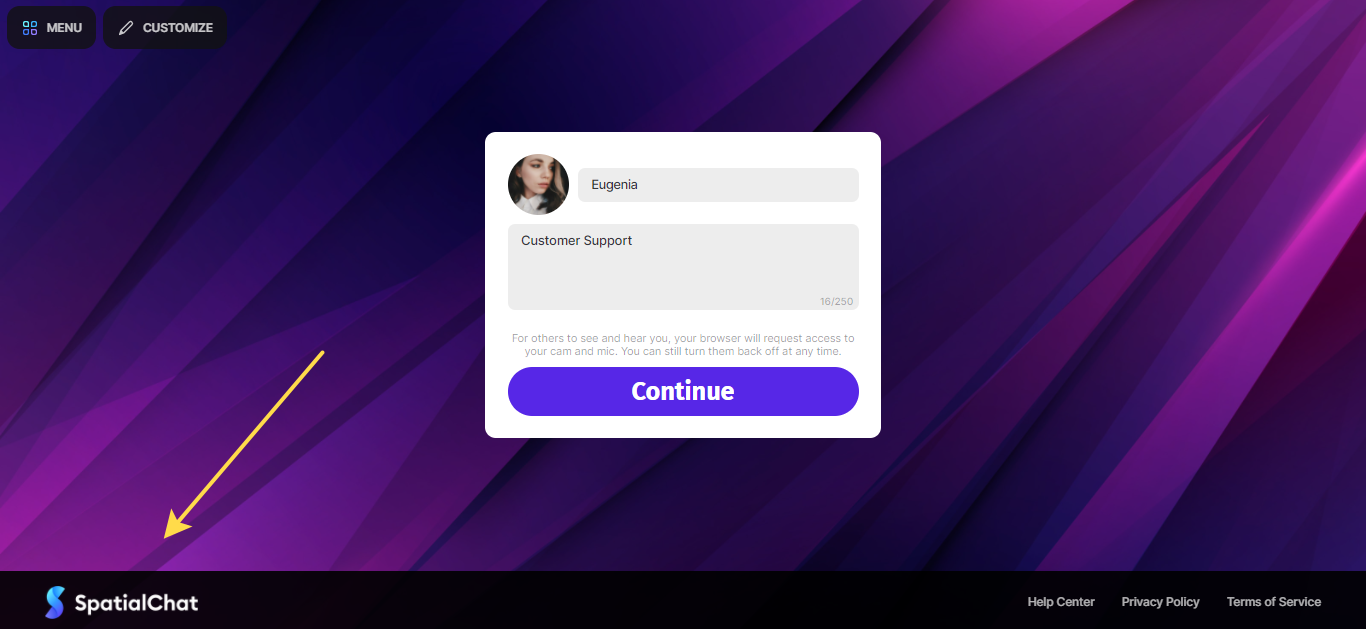 To add a logo, you must be an administrator to do this:
Click on the menu button and select Space Settings.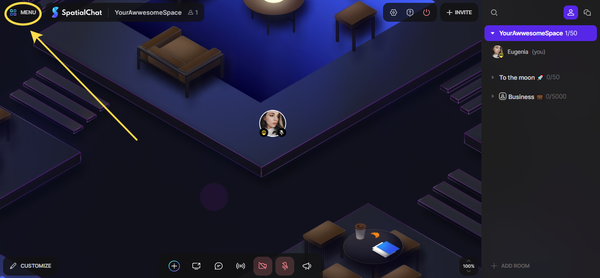 Upload your logo or add a URL to your company or project.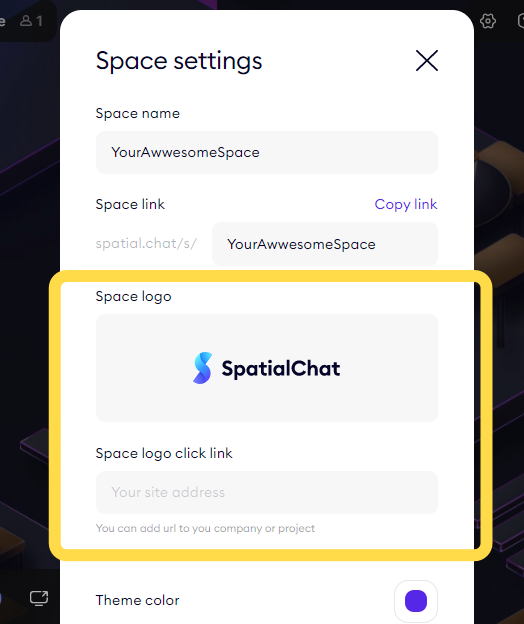 💡
Hint: It also can be a GIF.