Customization settings
How to add music to your rooms
At this time, it is not possible to upload music from platforms like Spotify and Apple Music to SpatialChat. However, it is possible to share music videos from YouTube. There are a few different options to consider.
Basic SpatialChat options
There are a few different settings that can be applied to music videos in SpatialChat:
Synchronizing the video for all users: This setting ensures that everyone in the room sees the video at the same time, regardless of when they joined the room.
Restarting the video after it ends: This setting will cause the video to start again from the beginning once it has finished playing.
Making the sound room-wide: When this feature is turned on, the sound of the video will be heard equally throughout the space. When it is turned off, the volume of the video will depend on the user's distance from it. This allows users to control the volume of the music in relation to their own position in the virtual space.
Radio on YouTube
On request "radio" you can find many different live streams 24/7 with music (https://www.youtube.com/results?search_query=radio)
One advantage of using live music streams in SpatialChat is that all participants in the room will be able to hear the music at the same time, with just a slight delay of a few seconds. This ensures that everyone in the room can enjoy the music together, regardless of when they joined the room or who they are.
If other users find the sound of the music video to be disruptive or interfering with their experience, they have the option to mute the sound. This allows them to continue using SpatialChat without being bothered by the music.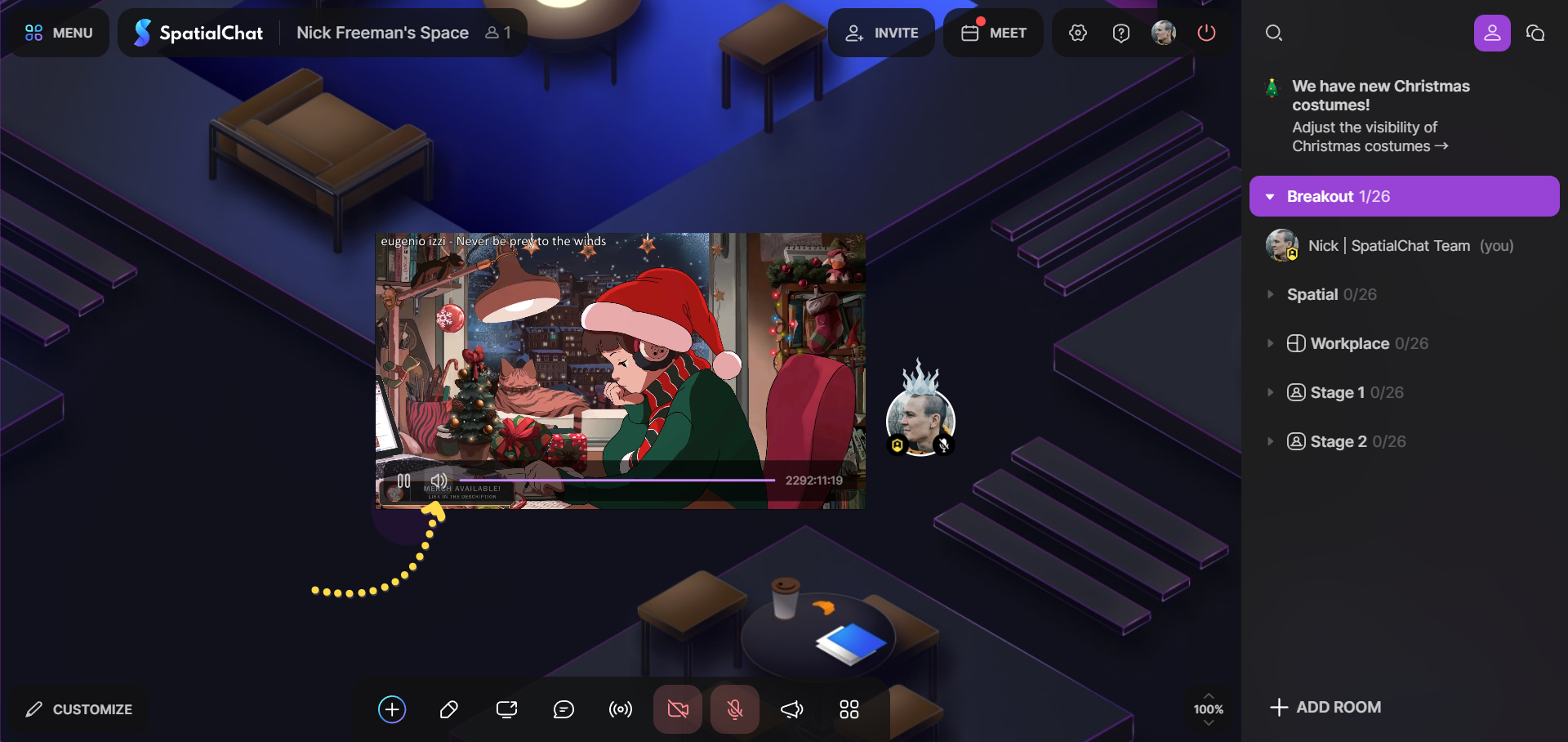 This video (like any other) has settings.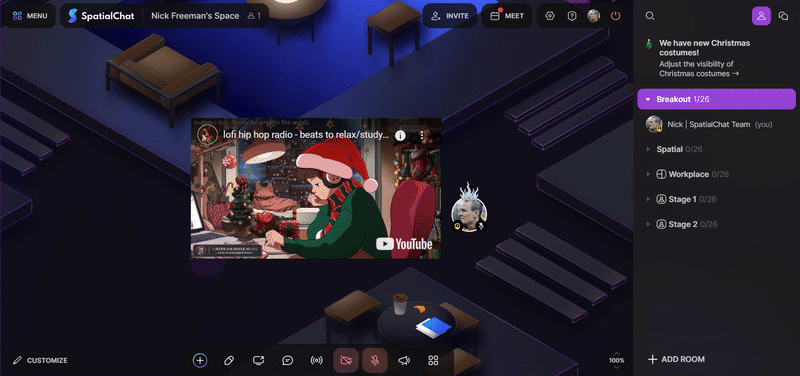 Just click on the video and then on the Settings button.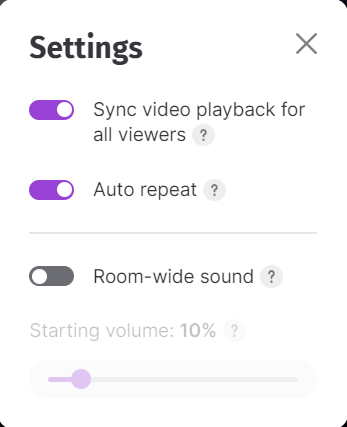 Uploaded on YouTube videos
In the case of non-live videos in SpatialChat, every time a member enters the room, the video will always start playing from the beginning.
💡
There is an exception to this rule: if the user has previously watched the video on YouTube and used the "continue watching" feature, the video may start playing from the point where they left off on YouTube, rather than the beginning.

This is a feature of YouTube itself and is not specific to SpatialChat.