Billing and Plans
Cancelling your subscription
💡
To cancel your subscription, you must be logged in to your User account as
Team admin
.
How to cancel a subscription in your account
If you wish to cancel your subscription, follow these steps:
click on your Team,
select the gear button,
Then, choose "Plan details."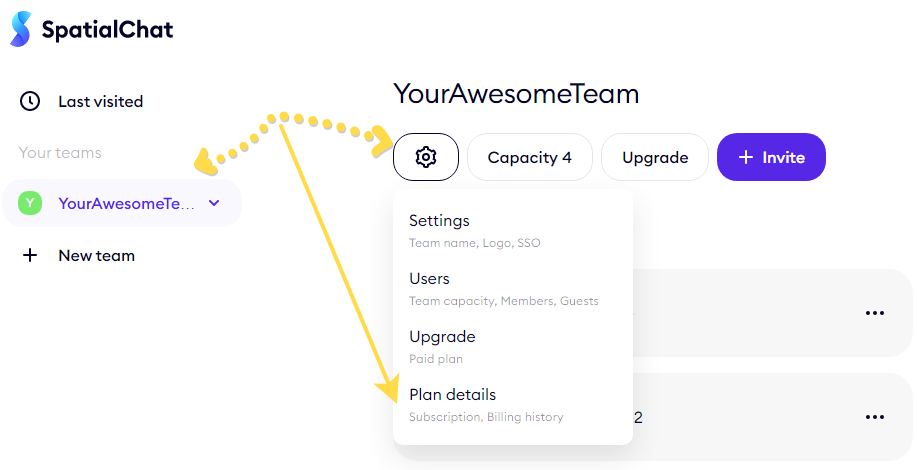 This will redirect you to a page where you can view your subscription details and the options available for managing it.
There are several ways to cancel your subscription, depending on the plan you've chosen:
The basic way requires you to click on the "Upgrade" button. After this, you will be directed to another page where you can click on the 'Cancel plan' button. This will end your subscription, and you will no longer be charged for it.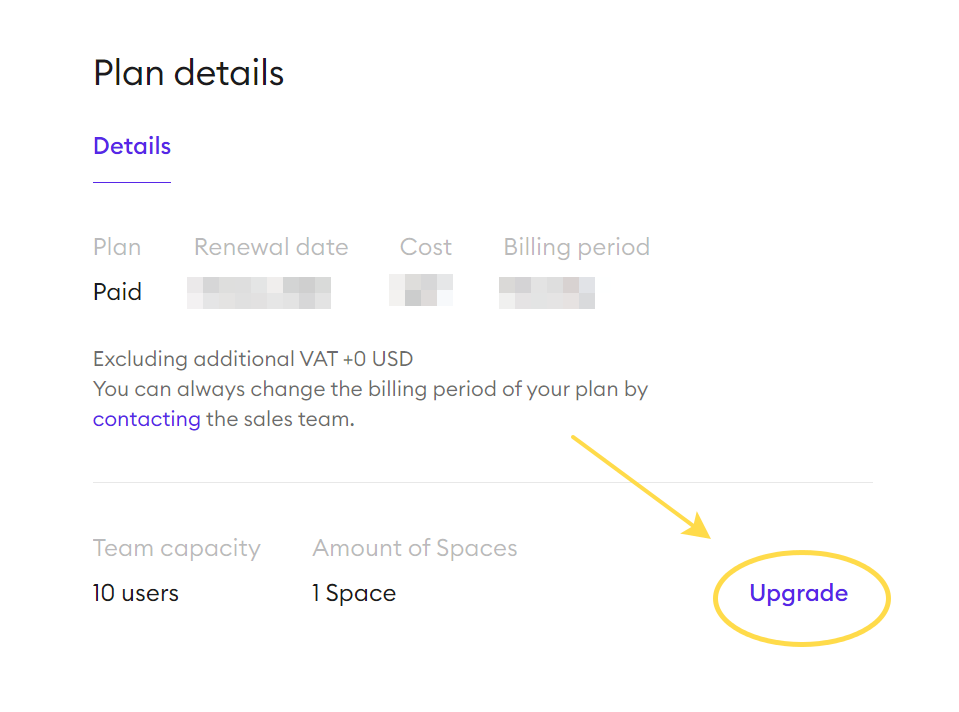 💡
Please note that canceling your subscription may result in losing access to certain features or services.
If you signed up for any plan before July 26, 2023, to cancel your subscription, click on the 'Cancel subscription' button.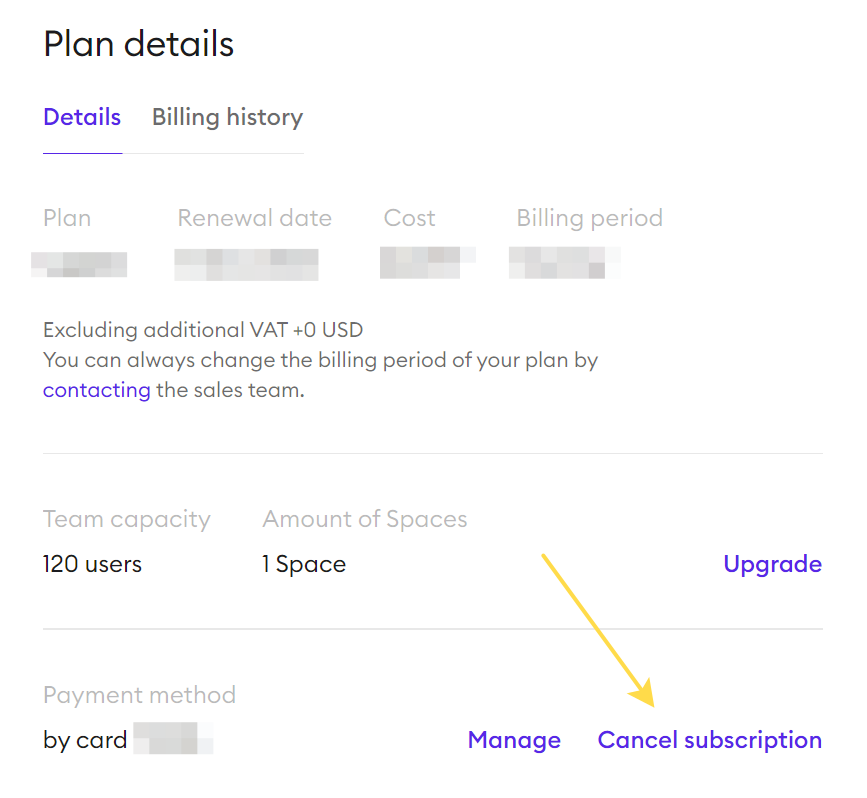 Canceling a Day Pass Subscription
If you purchased a Day Pass that is not a subscription, you cannot cancel it in your account. But you can always change the dates of the Day Pass by contacting our sales team at sales@spatial.chat.
Canceling a Subscription acquired through an Account Manager
If you bought a subscription through our sales team, please contact your account manager for assistance.