Guides
Creating a Festive Virtual Christmas Space in SpatialChat
Welcome to the ultimate guide for crafting an enchanting virtual Christmas space in SpatialChat, perfectly tailored for any occasion - a joyous party, a professional networking event, or a festive school or university celebration✨
This comprehensive guide is your gateway to transforming the digital realm into a winter wonderland, immersing participants in the holiday spirit. Whether you want to create a cozy corner for intimate conversations or a grand virtual hall for a large gathering, our step-by-step instructions will ensure your online event exudes Christmas cheer, warmth, and a sense of community.
Let's embark on this magical journey together and turn your virtual space into a holiday haven that captivates and delights🎄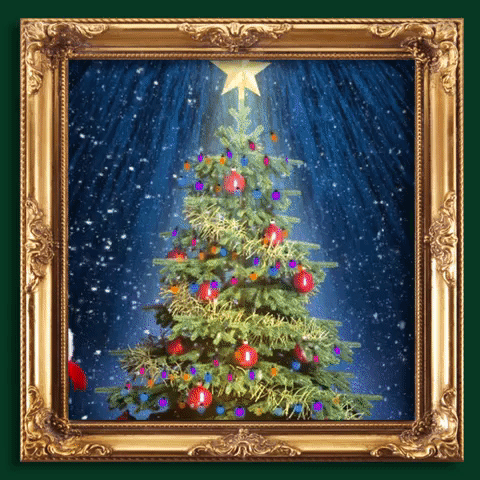 Room Setup for Your Virtual Christmas Event
Setting up your SpatialChat space effectively is crucial for hosting a memorable virtual Christmas event. In SpatialChat, your 'Space' is the overarching venue for your event, while 'Rooms' are dedicated zones for different activities.
First, you need to log in as an Admin.
Let's explore some captivating room ideas for your event:
Festive Networking Lounge
This room is designed for guests to mingle and network. Decorated with virtual Christmas trees and cozy fireplaces, it provides a warm and inviting atmosphere for conversation and connection.
Holiday Games Arcade
Fun and interactive, this room hosts Christmas-themed games like virtual Secret Santa, trivia, and icebreaker challenges. It's a playful area where guests can enjoy friendly competition and laughter.
Awards and Recognition Hall
Ideal for corporate events or school parties, this room serves as a space to acknowledge achievements and celebrate successes of the year. It can be styled with elegant virtual décor and a virtual stage for announcements.
Winter Wonderland Bar
A virtual bar setting with a winter wonderland theme, complete with festive drinks and an interactive chat area, perfect for informal chatting and enjoying a virtual toast together.
DJ Set and Dance Floor
Bring the party alive with a room dedicated to music and dancing. A virtual DJ can play holiday tunes while guests show off their dance moves on a digital dance floor adorned with Christmas lights and decorations.
We suggest considering two distinct room styles for your events in SpatialChat:- Breakout Rooms:
Perfect for fostering social interactions, hosting games, and facilitating other engaging activities. Examples include award ceremonies, lively parties, or even karaoke sessions.
- Stage rooms:
Ideally suited for more structured and formal presentations. This can be an excellent setting for a town hall meeting for corporate events, where department heads can discuss annual results and achievements.
After setting up your rooms, the next step is decorating them to enhance the Christmas mood.
Moving on to Decorating
Think of virtual decorations like twinkling lights, ornaments, and holiday-themed backgrounds. Each room should have its unique feel while still being part of the festive theme.
Room Backgrounds: The Foundation of Your Festive Ambiance
The right room backgrounds are essential in setting the main atmosphere for your virtual Christmas event in SpatialChat. They act as the canvas upon which your festive vision comes to life.
Here are several options for sourcing these magical backdrops:
Photo Stocks:
Platforms like Unsplash, Pexels, and Pixabay offer many high-quality images. These sites are treasure troves for finding the perfect Christmas-themed backgrounds. From snowy landscapes to cozy, fire-lit living rooms, you can choose images that resonate with your event's theme.

Our Backgrounds Gallery:
SpatialChat provides an extensive gallery with over 100 backgrounds, including various Christmas options. This gallery is an excellent resource for finding backgrounds already optimized for virtual events, ensuring aesthetic appeal and technical compatibility.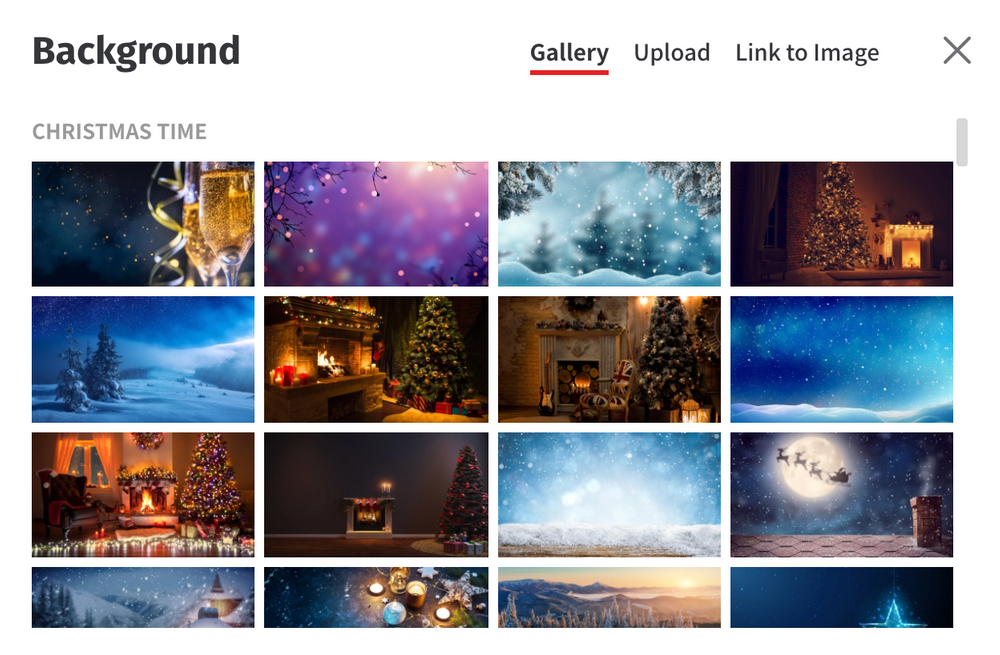 SpatialChat Center:
Here, you'll find a large selection of Christmas backgrounds tailored for different aspects of your event. Whether you're looking for a festive hallway, a glitzy award ceremony backdrop, or a cozy winter bar scene, the SpatialChat Center has options to suit every need.
By carefully selecting and setting up room backgrounds, you lay the foundation for a truly immersive and joyous virtual Christmas experience. Remember, the backdrop you choose sets the tone for each room, making it a vital element in bringing your festive vision to life in SpatialChat.
💡
Interested in learning more about organizing an event in SpatialChat or keen on our service offerings? Sign up for an
Individual Demo with our SpatialChat Expert
to start your journey in hosting unforgettable virtual events.
Background Music: The Soul of Your Christmas Party
Incorporating music into your SpatialChat event is optional, but it's a game-changer for setting a festive mood. Background music helps guests feel more immersed in the party atmosphere.
Whether you opt for classic carols, jazzy tunes, or a mix of festive melodies, the right background music can transform your digital gathering into a delightful holiday experience.
In SpatialChat, adding music is straightforward and involves using a video.
Here's how you can do it:
Find the right Christmas Music video:
Visit a video hosting site like YouTube.
Search for Christmas-themed music using terms like "Christmas music", "Christmas song", or "Christmas jazz".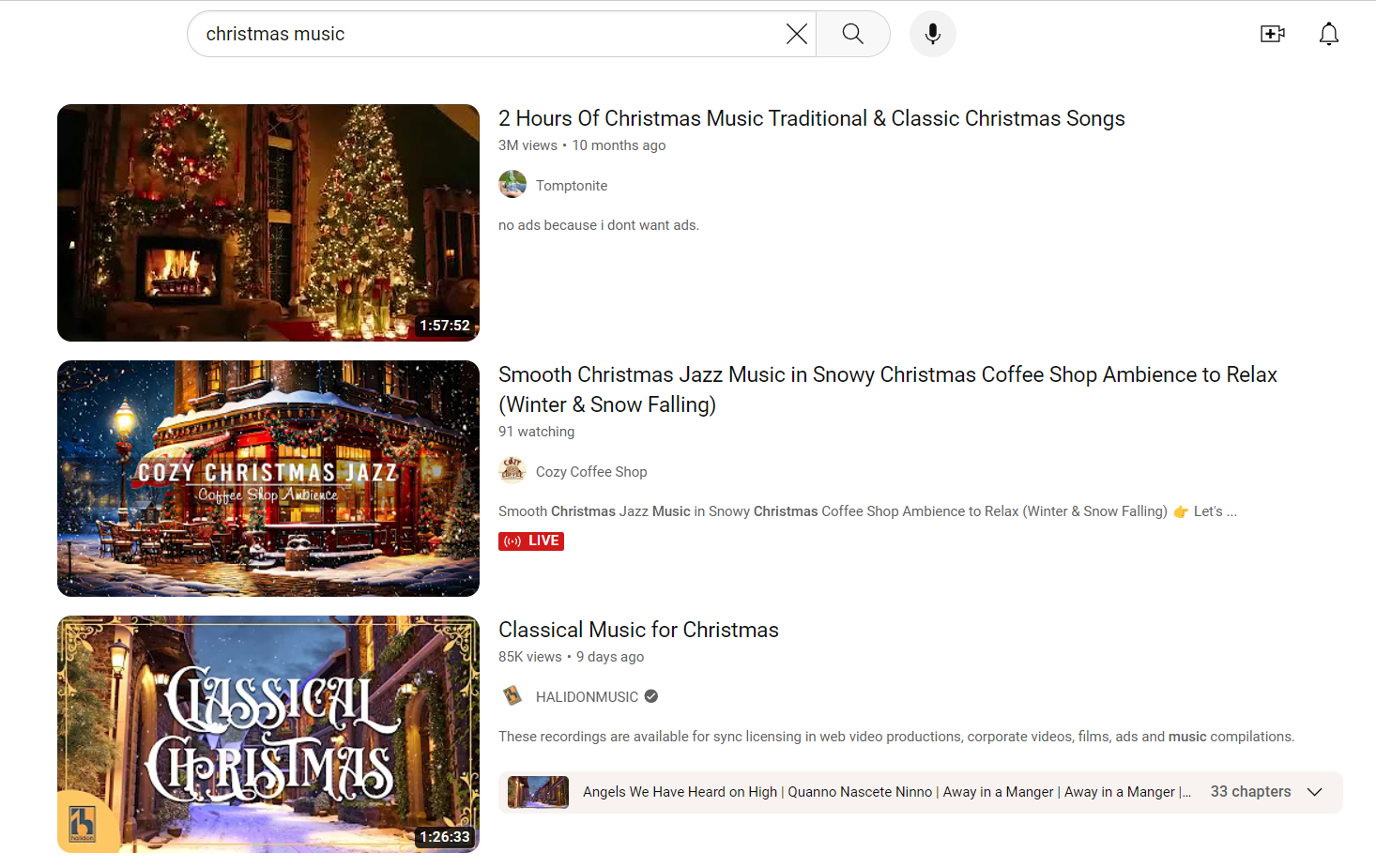 Choose a video longer than 1 hour to ensure continuous play during your event.
Once you find a suitable video, copy its link.
Adding Music to your SpatialChat Room:
Navigate to the room in SpatialChat where you want to add music.
Click on the + sign at the bottom of the interface.
Select "Video" and paste the link to the video.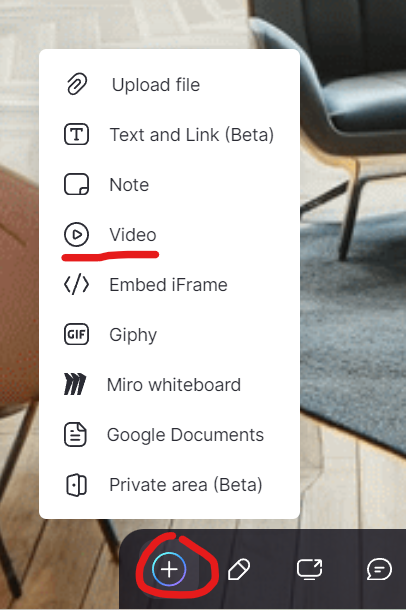 Place the video in your desired location within the room.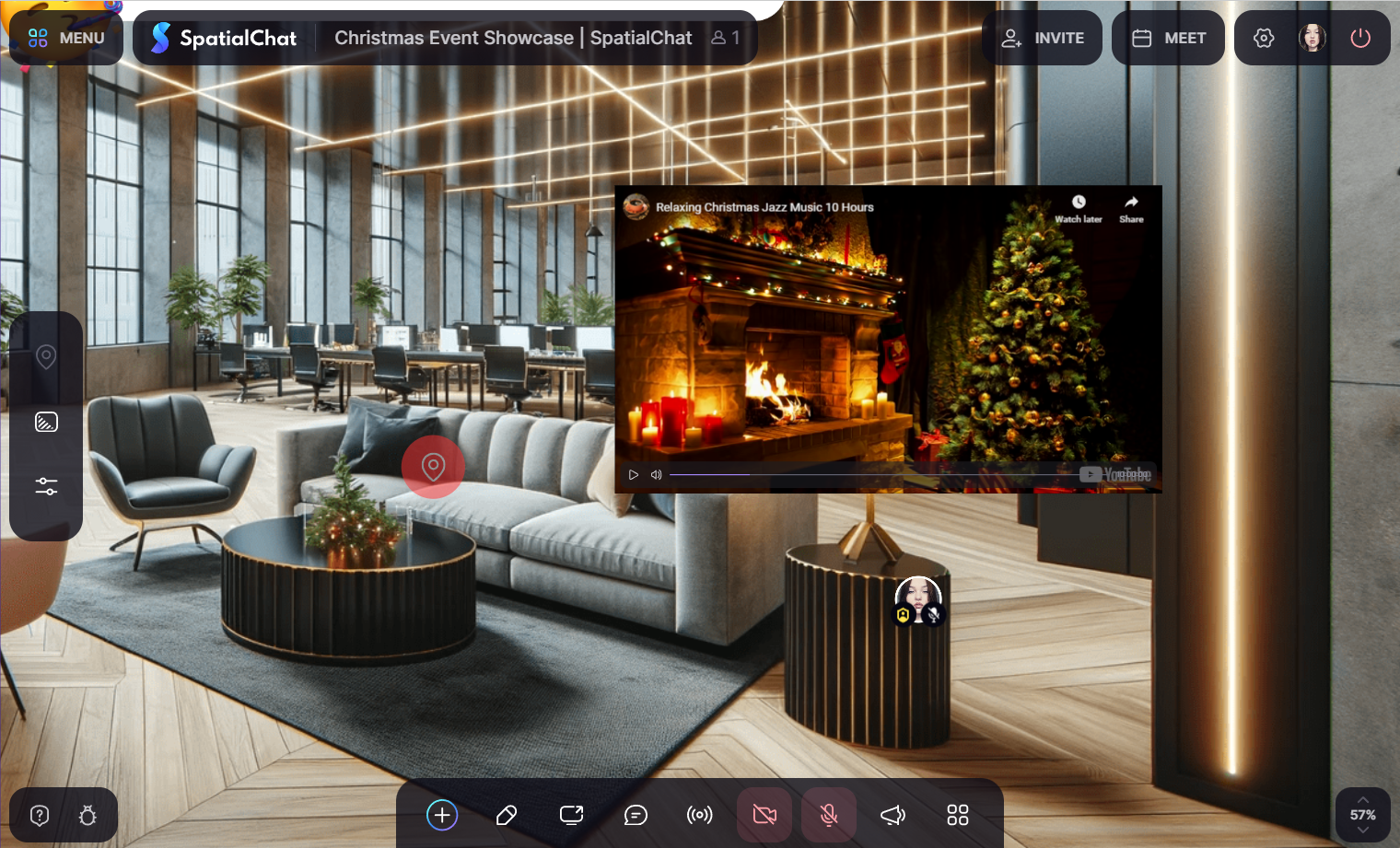 💡
You can also
add a video using an iFrame
. Detailed instructions for this method are available in
our dedicated article
.
Editing Video Settings for optimal experience:
Just click on the added video and then the "Settings" icon.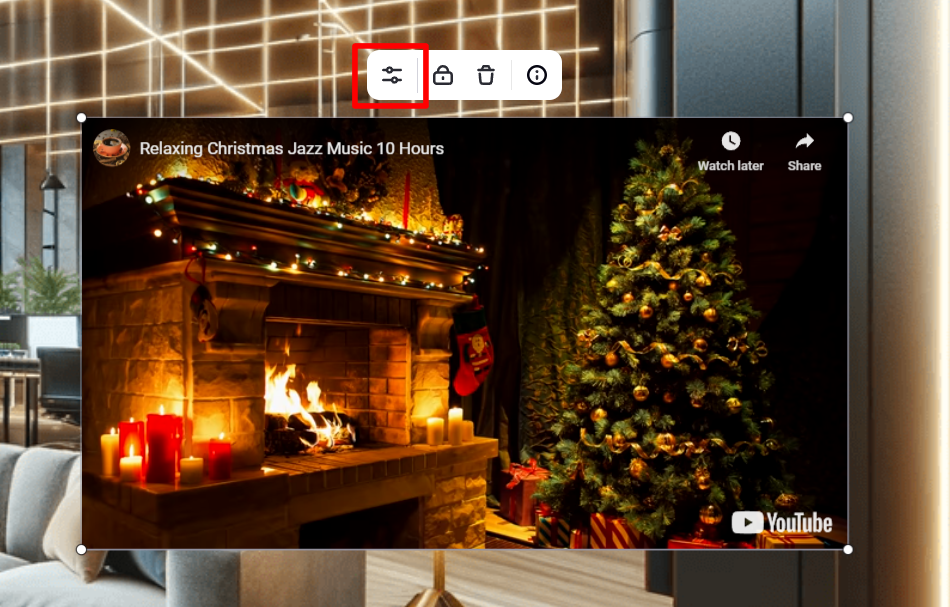 Room-wide Sound:
If you want the music to be audible throughout the room, click on the added video and then the "Settings" icon.
Enable the "Room-wide sound" switch.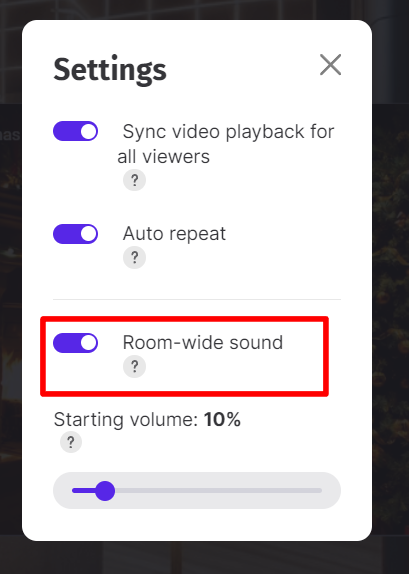 If you prefer the music to play only near the added video or have multiple music videos in the room, do not enable the Room-wide sound.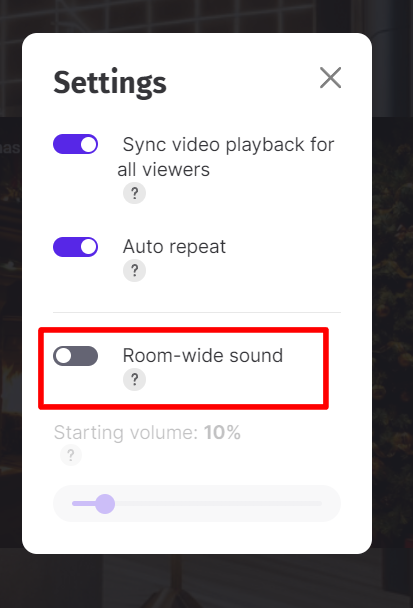 Starting Volume:
Adjust the Starting volume, ideally between 5% to 10%, for a comfortable listening experience.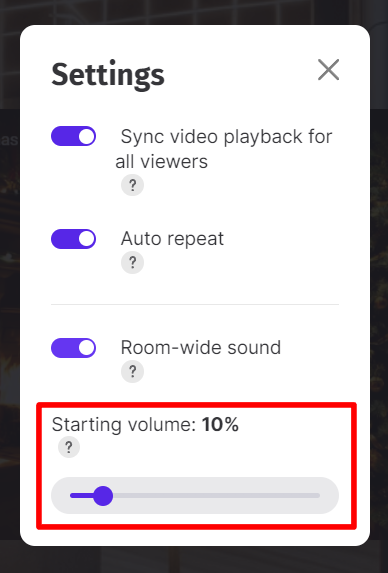 Synchronized Playback:
Ensure to enable 'Sync video playback for all viewers'. This guarantees that all guests simultaneously experience the same background music, enhancing the collective festive mood.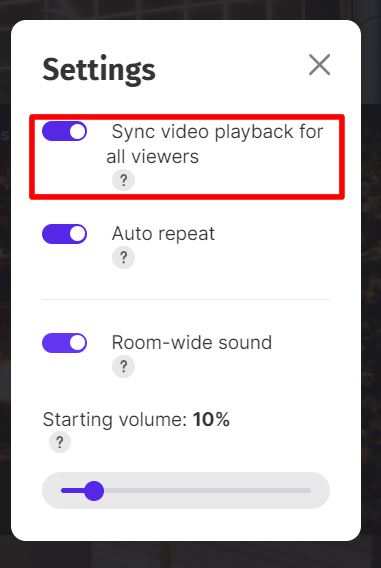 Adding music to your virtual Christmas event in SpatialChat elevates the atmosphere and fosters a shared celebration among your guests.
Leverage the Broadcast Feature for a Toast with Champagne
Make sure every guest has their own bottle of bubbly in hand. When the moment arrives, utilize SpatialChat's Broadcast to deliver a heartfelt toast to all your attendees, one by one.
This feature allows you to share your message with everyone, making the toast a shared and memorable experience for all.
Creating a Custom Christmas Photo Zone in SpatialChat
As the holiday season approaches, bringing a touch of festive cheer to your virtual events becomes more important. SpatialChat offers a unique way to create lasting memories with a custom Christmas photo zone.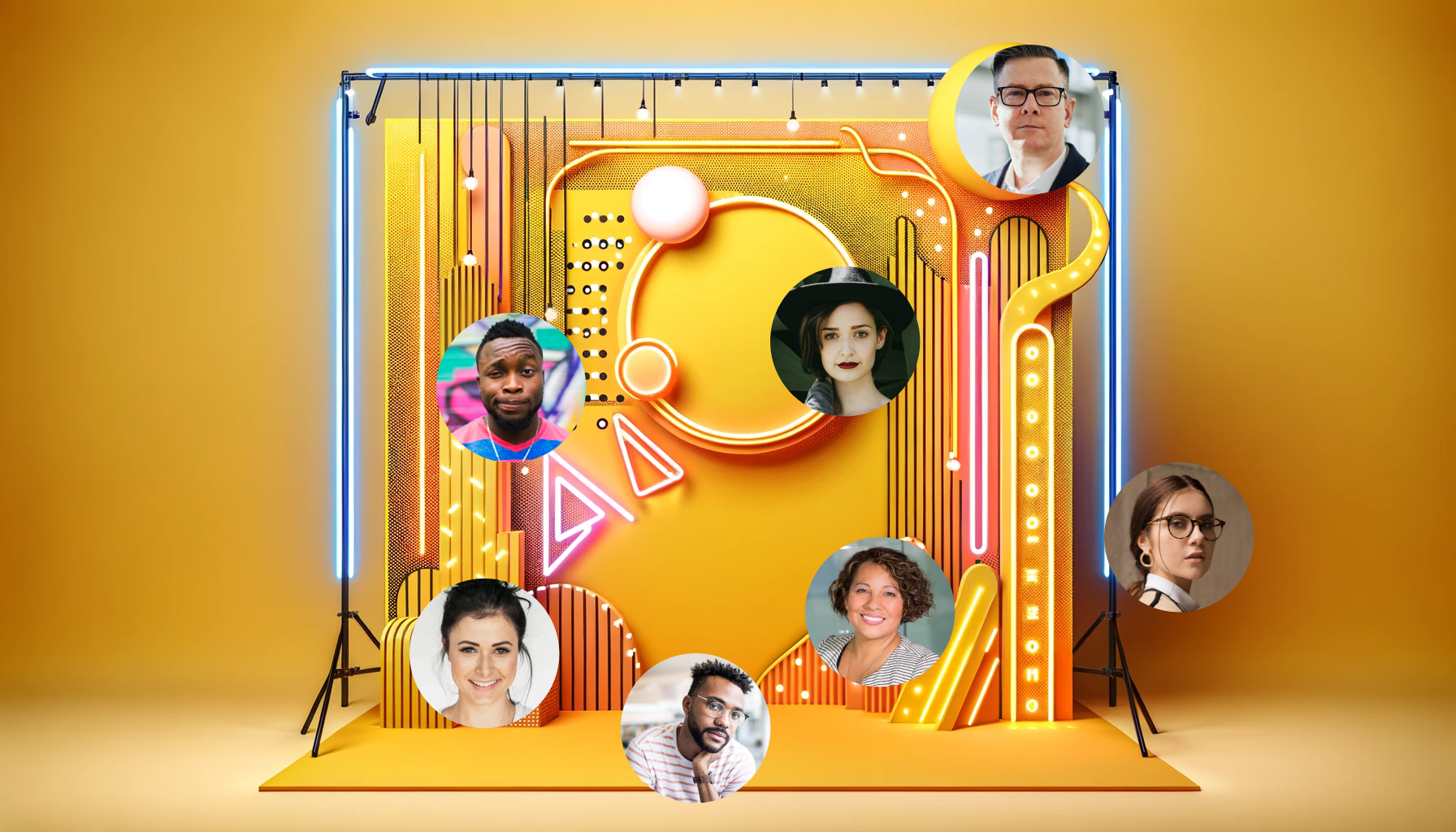 Here's how you can set up this festive feature:
Designate a Special Room for Photos:
Create a separate Breakout room in SpatialChat dedicated to your photo zone. This will be your canvas for festive creativity.
Select the Perfect Background:
Choose an image that embodies the Christmas spirit to serve as the backdrop for your photo zone. You can explore stock photos (Unsplash, Pexels, and Pixabay), use branded images, or select from our curated collection. Remember, the background sets the tone for your festive photos!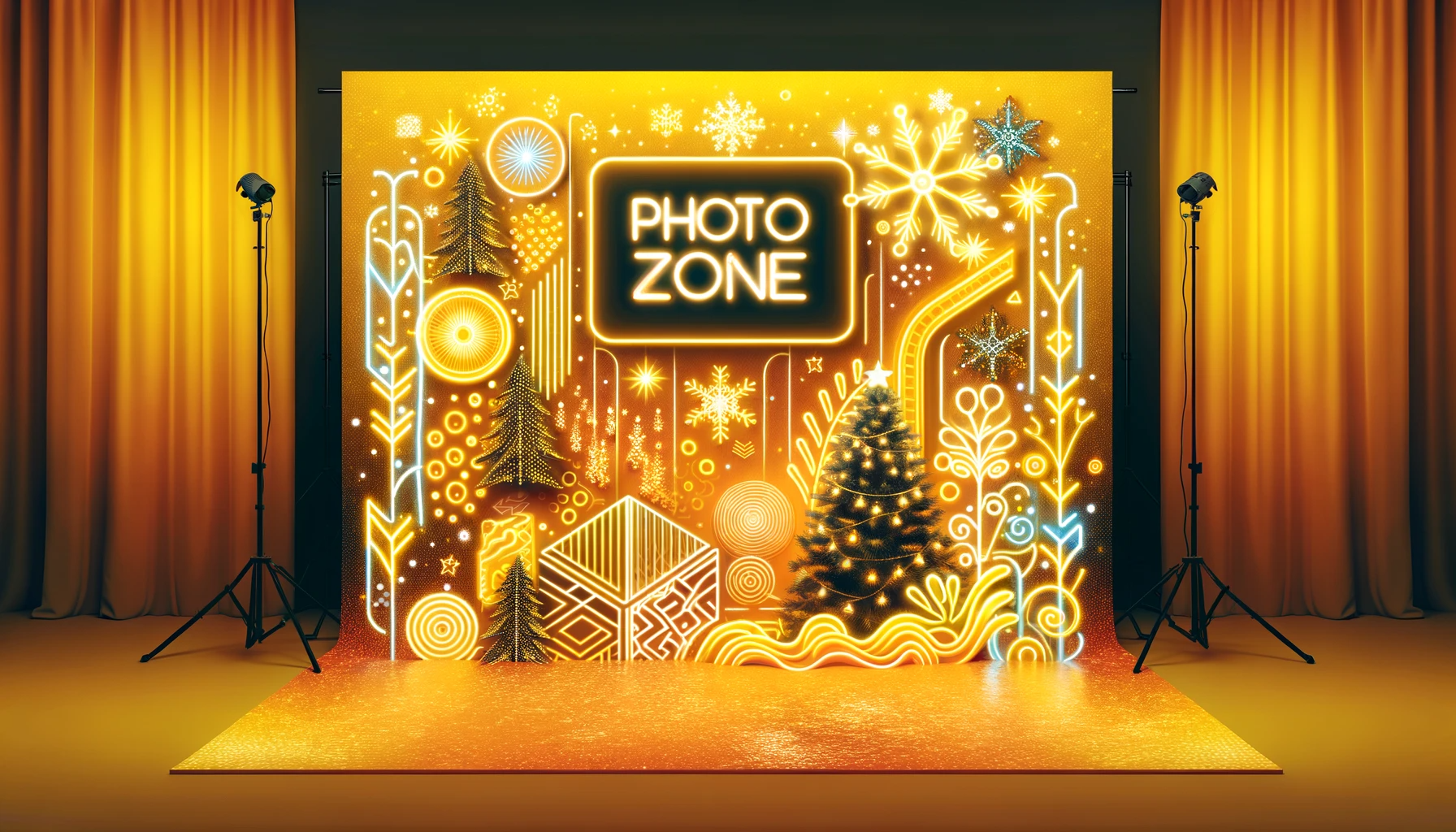 💡
If you wish to offer variety, create a background with several photo zones using a photo editor. This way, your guests can enjoy different festive scenes in one place.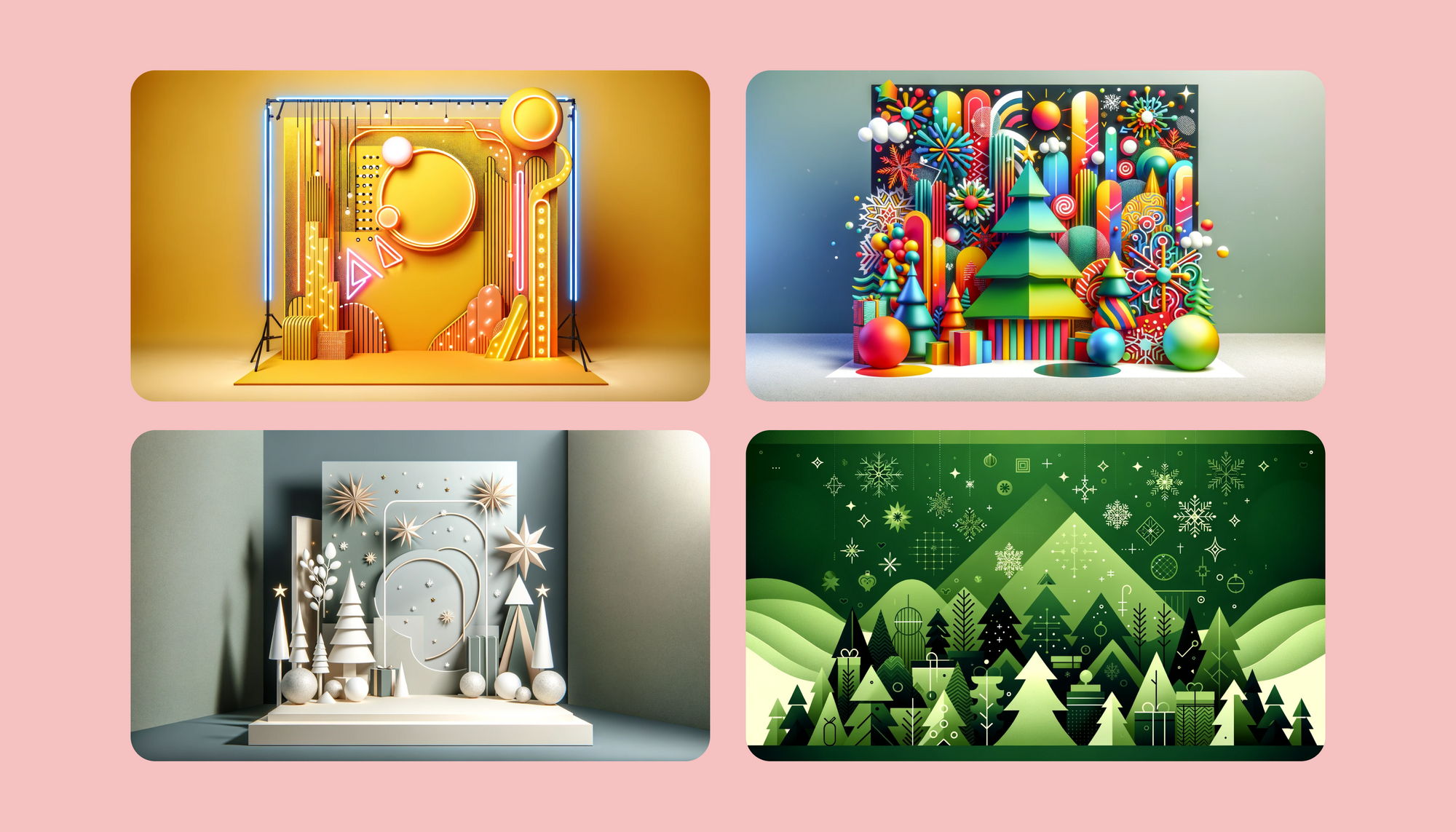 Enhance Avatar Visibility:
Encourage your guests to turn on their Megaphones. This feature enlarges the avatars, making them more prominent in photos.

Capture the Moment:
Taking a screenshot in SpatialChat is simple:
For MacOS users: use "Shift + Cmd + 4" to capture a specific area or "Shift + Cmd + 3" for the entire screen.
Windows users can press "Windows + Shift + S".
Alternatively, browser applications and extensions offer additional screenshot options (Lightshot, Screenshot Easy, ShareX).
💡
Planning for a big virtual gathering? If you expect more than 50 participants in your photo zone or need further details on customization, visit
our help center article
for advanced tips and tricks.
Following these steps, you can effortlessly create a Christmas photo zone in SpatialChat that will bring joy and festive flair to your virtual event. Get ready to capture those merry moments and create holiday memories that last a lifetime!
💡
Enhance your online Christmas Event with SpatialChat's exclusive features:
To make your online Christmas celebration truly standout, consider leveraging SpatialChat's array of specialized features:
• Branding Capabilities
: Personalize your virtual space with your own branding. This not only creates a more immersive experience but also reinforces your brand identity among attendees, making your event memorable and unique.
• SSO (Single Sign-On)
: Ensure a seamless and secure login experience for all participants. SSO simplifies access while maintaining high-security standards, making it easier for attendees to join without compromising their privacy and data security.
• Onboarding Session
: Get a guided tour on how to effectively use SpatialChat. Our experts will explain the functionalities of the space and offer tailored recommendations to customize it for your event's specific needs, ensuring a smooth and engaging experience for every attendee.
• SpatialChat Support
: Have peace of mind with dedicated support throughout your event. Our team is on hand to assist with any technical issues or queries, ensuring a flawless and uninterrupted experience for you and your guests.
• Recording of the Event
: Capture every moment of your festive gathering. Recording your event allows you to revisit these moments, share highlights with those who couldn't attend, and use the content for promotional or archival purposes.
Explore these and more in our
additional SpatialChat services
.
Adding Engaging Content to Your Virtual Christmas Space in SpatialChat
Enhancing your virtual Christmas event in SpatialChat with various engaging elements beautifies your space and creates interactive activities for your guests.
Here are some creative ways to use these features:
Decorating a Virtual Christmas Tree:
Add a PNG image of a Christmas tree in your space. Encourage guests to decorate it by adding GIF images of ornaments, lights, and other festive decorations. This collaborative activity adds to the room's aesthetics and fosters a sense of community and creativity among participants.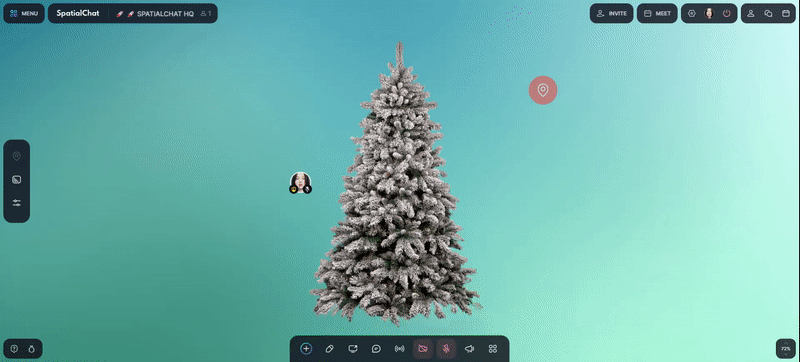 Drawing Contests with 'Pen on Map':
Utilize the 'Pen on Map' feature for a fun and fast-paced drawing contest. Challenge participants to draw simple holiday-themed elements, like a pine tree or a lollipop, against the clock. This activity breaks the ice and adds a playful element to your event.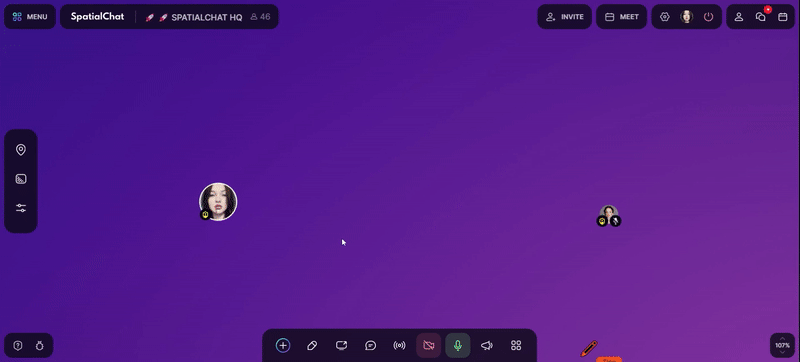 Sharing Holiday Wishes with Quick Notes:
Quick Notes can be used for guests to leave holiday messages and wishes for each other. This feature adds a personal touch and allows attendees to share their festive cheer uniquely.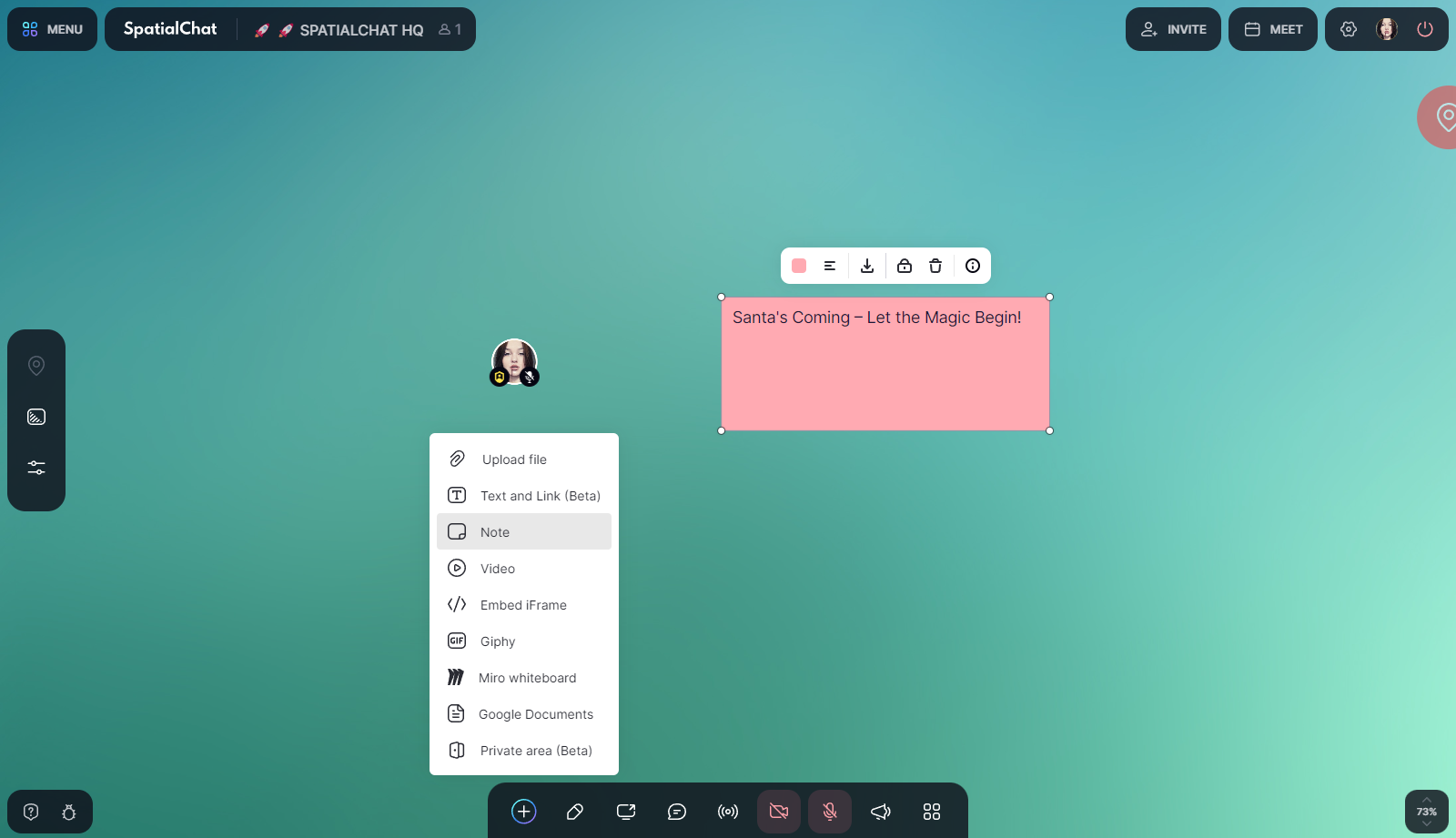 Presentations and Year-End Reviews with Google Docs Integration: For corporate events, leverage Google Docs integration to present a Christmas-themed slide show or share the year's results. This feature is excellent for maintaining a professional yet festive environment.
💡
Important Reminder! Once you've set up these elements, remember to lock them using SpatialChat's Lock feature. This ensures your content stays in place and is not inadvertently moved or altered during the event.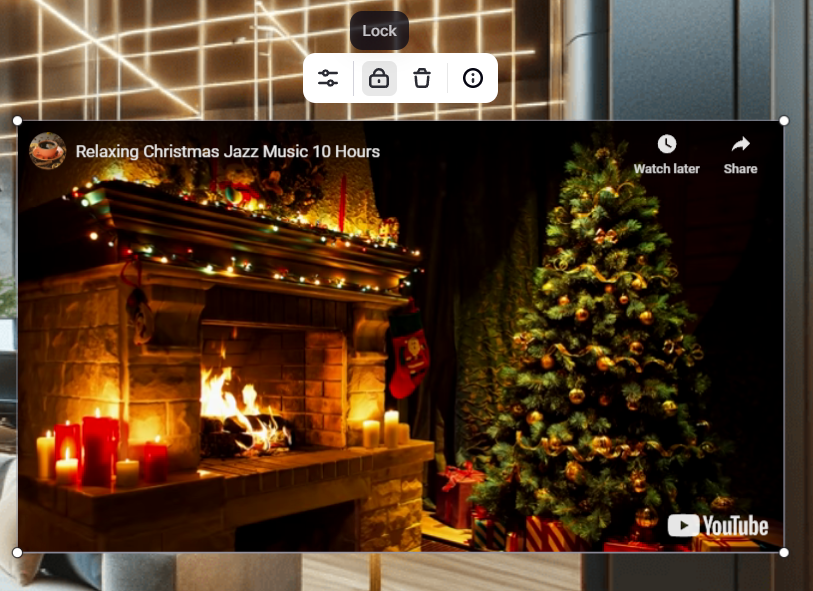 For more detailed instructions and creative ideas on how to utilize these features, visit our Help Center. There, you'll find extensive guides and tips to help you make the most of these interactive elements, ensuring your virtual Christmas event is visually appealing, engaging, and fun for all your guests.
Game Ideas for Breakout Rooms in Your Virtual Christmas Event
Breakout rooms in SpatialChat are perfect for hosting fun and interactive games. Here are some engaging game ideas, along with examples of Christmas-themed questions:
Quiz:
Divide users into two teams, each in different room parts. Use a pre-made quiz from YouTube, added via iFrame. Record answers in Google Docs.

A host must keep track of correct answers and manage the video quiz.
Can You Find:
Participants need to find a specific, somewhat hidden item in the room. Make the hidden items Christmas-themed, like a hidden Santa hat or a tiny reindeer.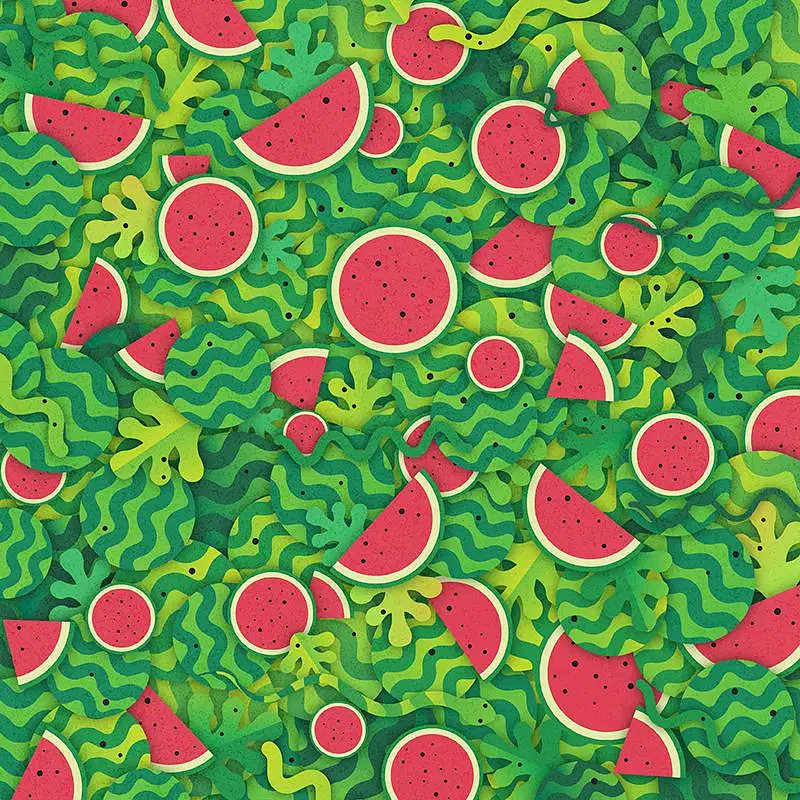 Location Game:
Come up with Christmas questions whose answers are locations on a map.

Example Questions:
"Where did the tradition of Christmas trees originate?"
"Find the country known for sending the world's largest Christmas card."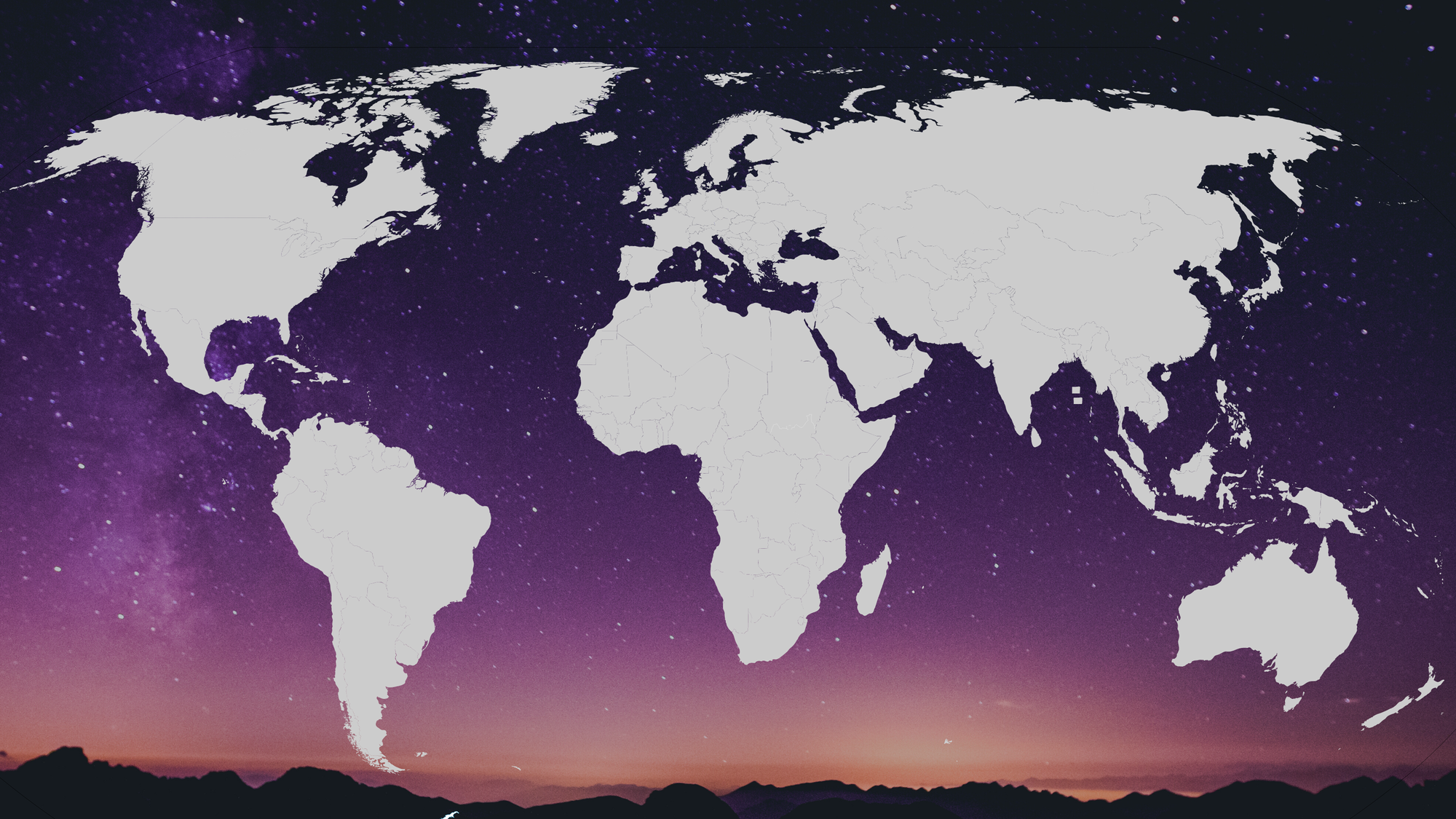 Thermometer:
Participants answer questions by placing their avatar on a thermometer scale.

Example Questions:
"How much do you enjoy Christmas shopping?"
"Rate your excitement for holiday season sweets and treats."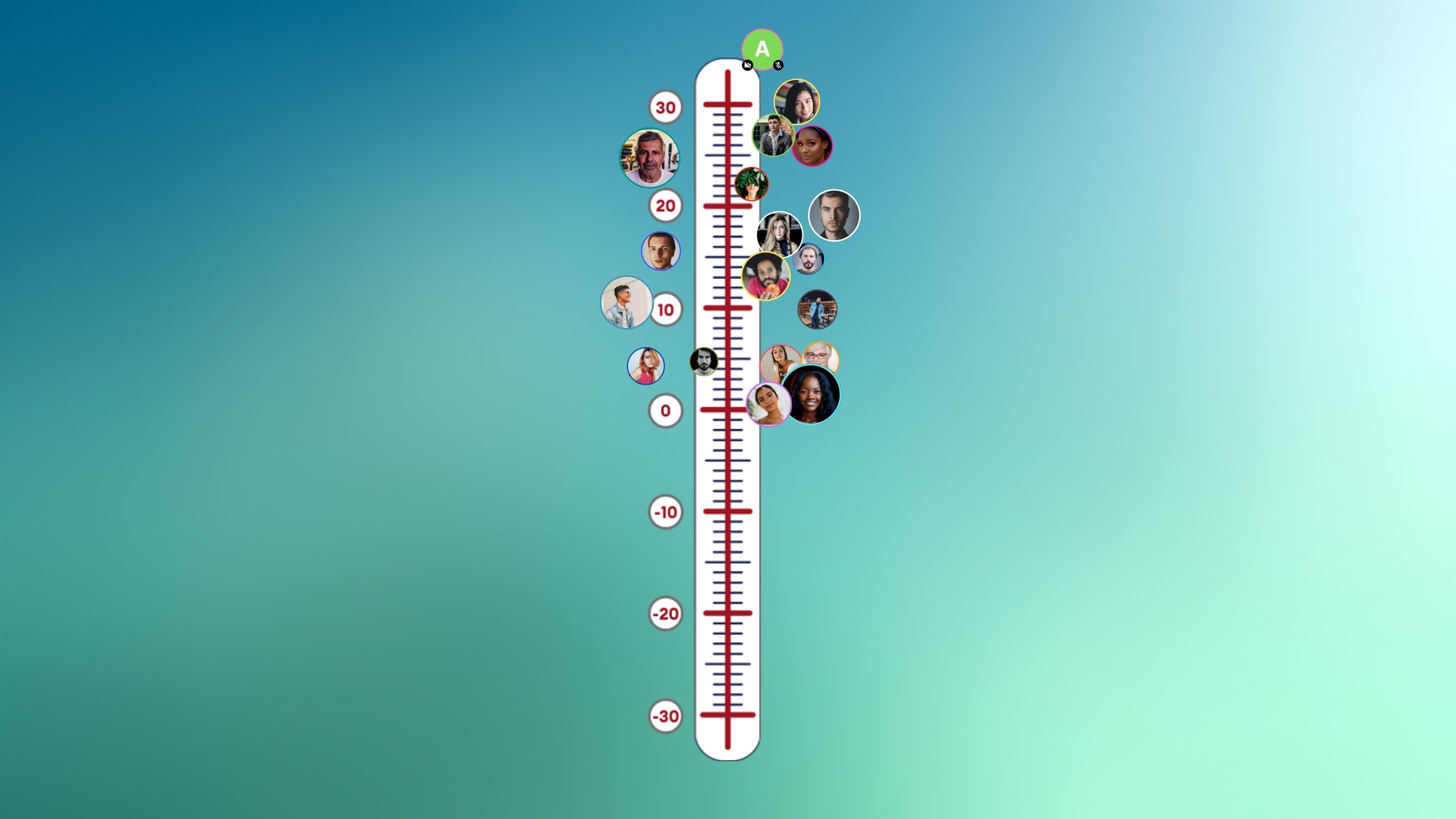 Question Line:
Similar to the birthday month activity, but with Christmas-themed questions.

Example Questions:
- "In which month do you start your Christmas shopping?"
- "Which month typically has your favorite holiday movie release?"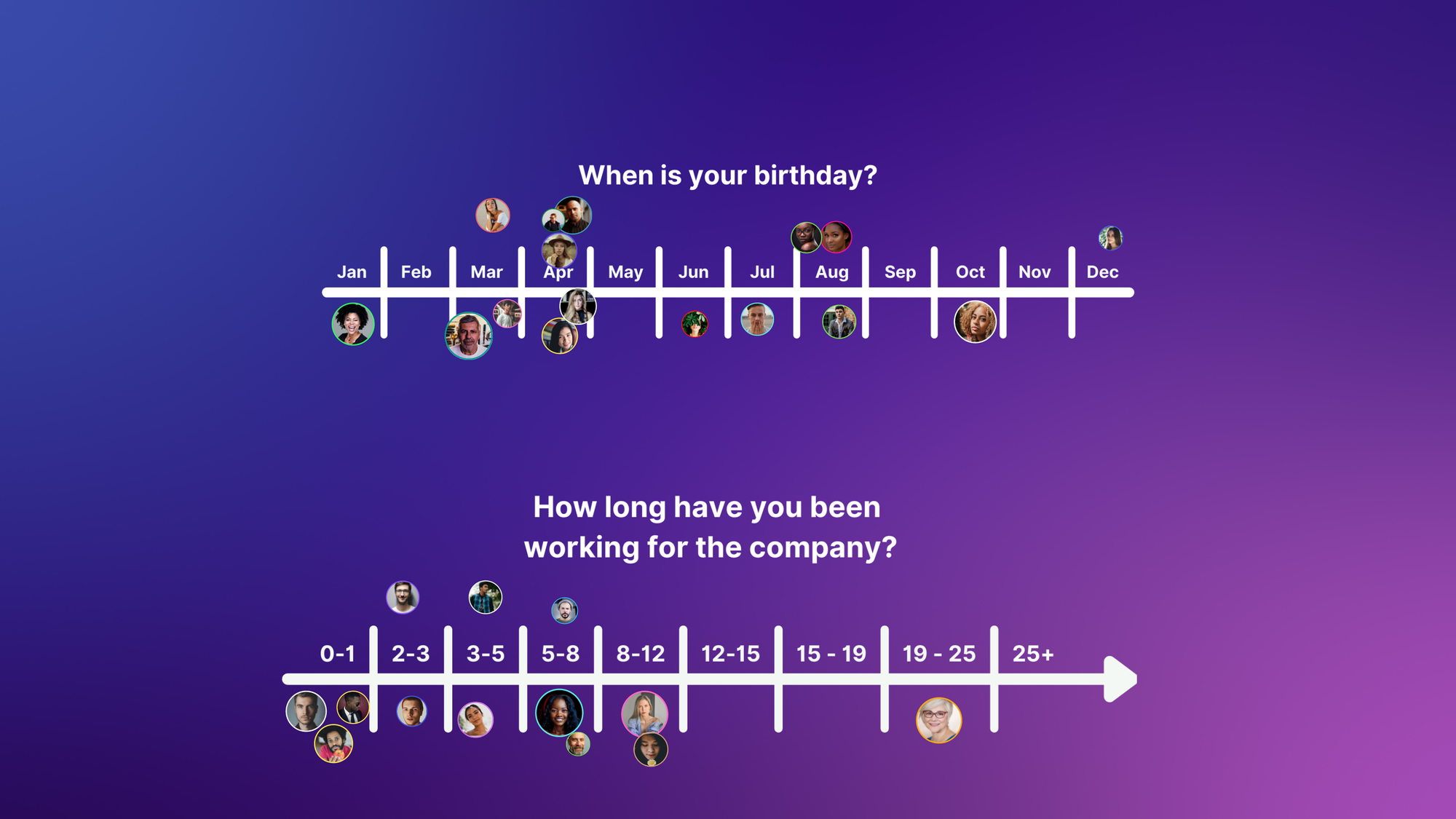 Speed Dating: Standard speed dating with a timer, but include Christmas questions.

Example Questions:
- "What's your favorite Christmas tradition?"
- "If you could spend Christmas anywhere in the world, where would it be?"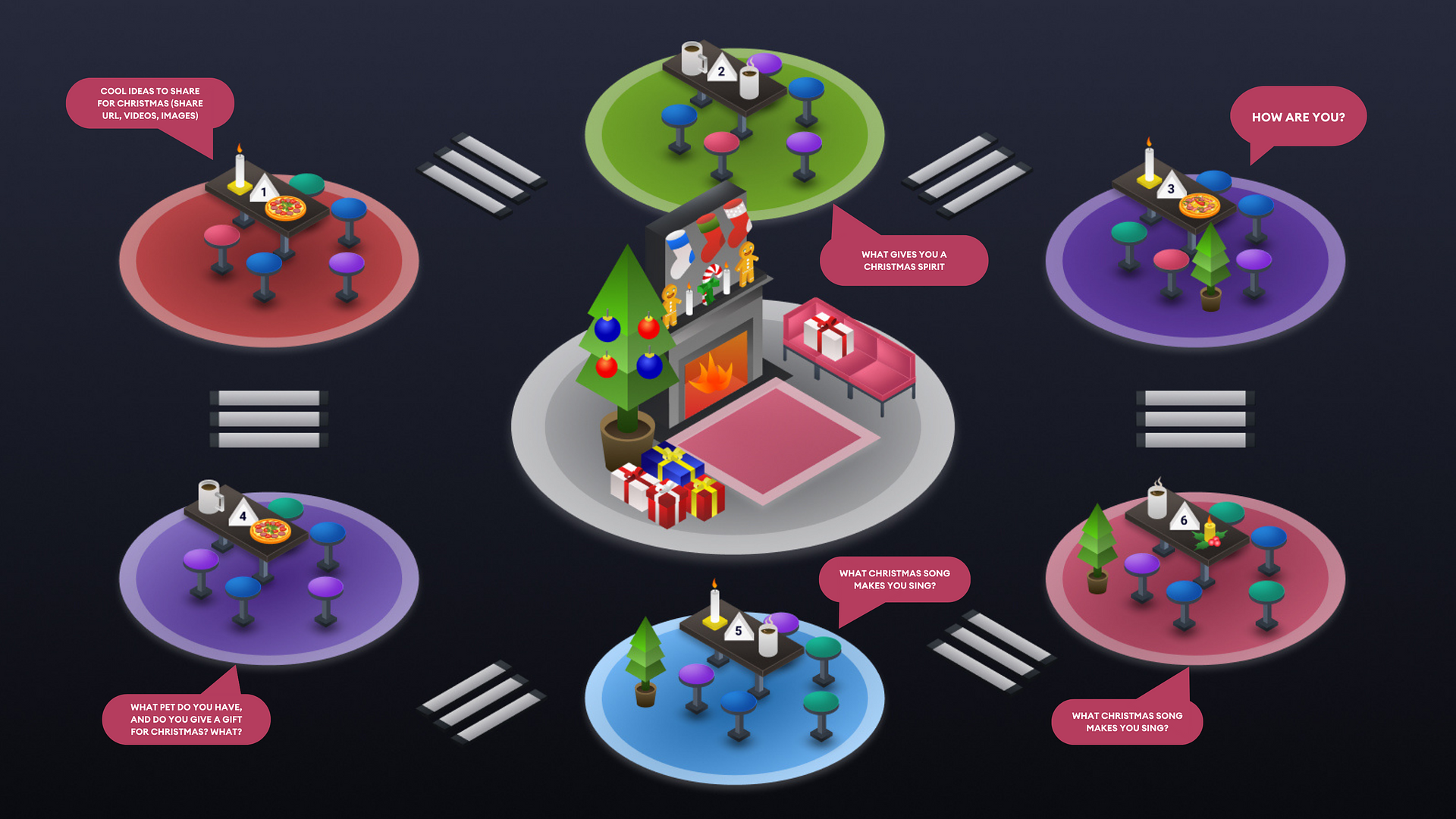 These games are not only enjoyable but also enhance the festive mood, encourage interaction among participants, and add a unique charm to your virtual Christmas event. Remember, the key to a successful game session in SpatialChat is preparation and clear instructions for participants.

Guest Invitation: The Final Step for Your Virtual Christmas Event in SpatialChat
Before extending invitations to your guests, it's crucial to ensure that your rooms and overall space in SpatialChat are fully prepared and tested. This includes finalizing all the settings, decorations, and interactive elements of your event space.
Once your virtual Christmas space is set up and ready to dazzle, you can start sending out invitations. Detailed guidelines on how to invite users to your SpatialChat space can be found in our comprehensive articles.
---
We hope your Christmas event is not only a grand success but also a source of delightful emotions and memorable experiences for all participants🔥
The magic of your virtual celebration will bring joy, foster connections, and create a festive atmosphere that resonates with everyone involved. May your event be filled with the spirit of Christmas and leave your guests with cherished memories.
Happy hosting🔥
---
Helpful materials
Here are some helpful links and great resources to dive deeper into the world of SpatialChat.
Let's explore it😊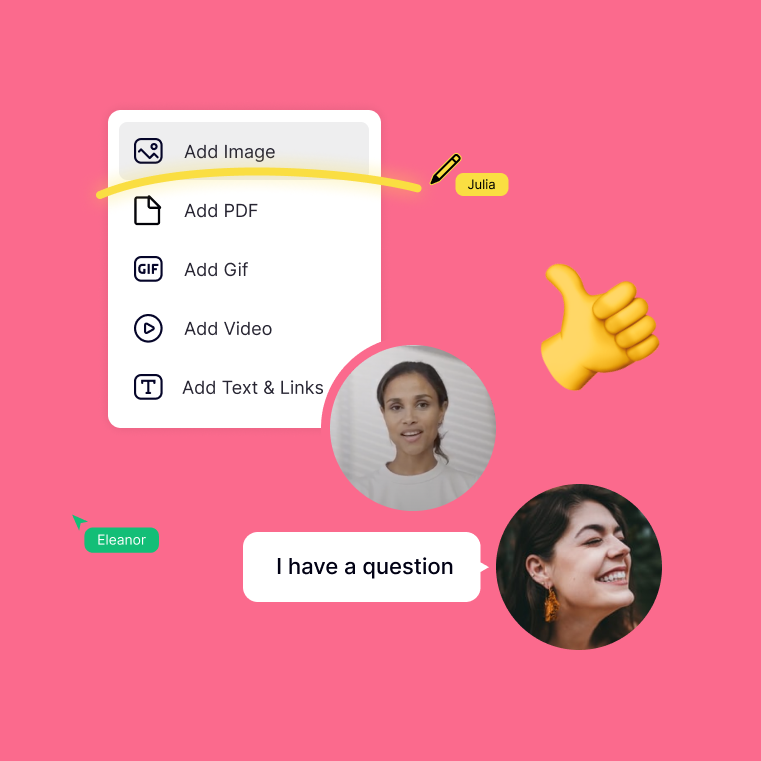 Let's kick things off with some simple guidelines to help you begin your journey of interacting.
Learn more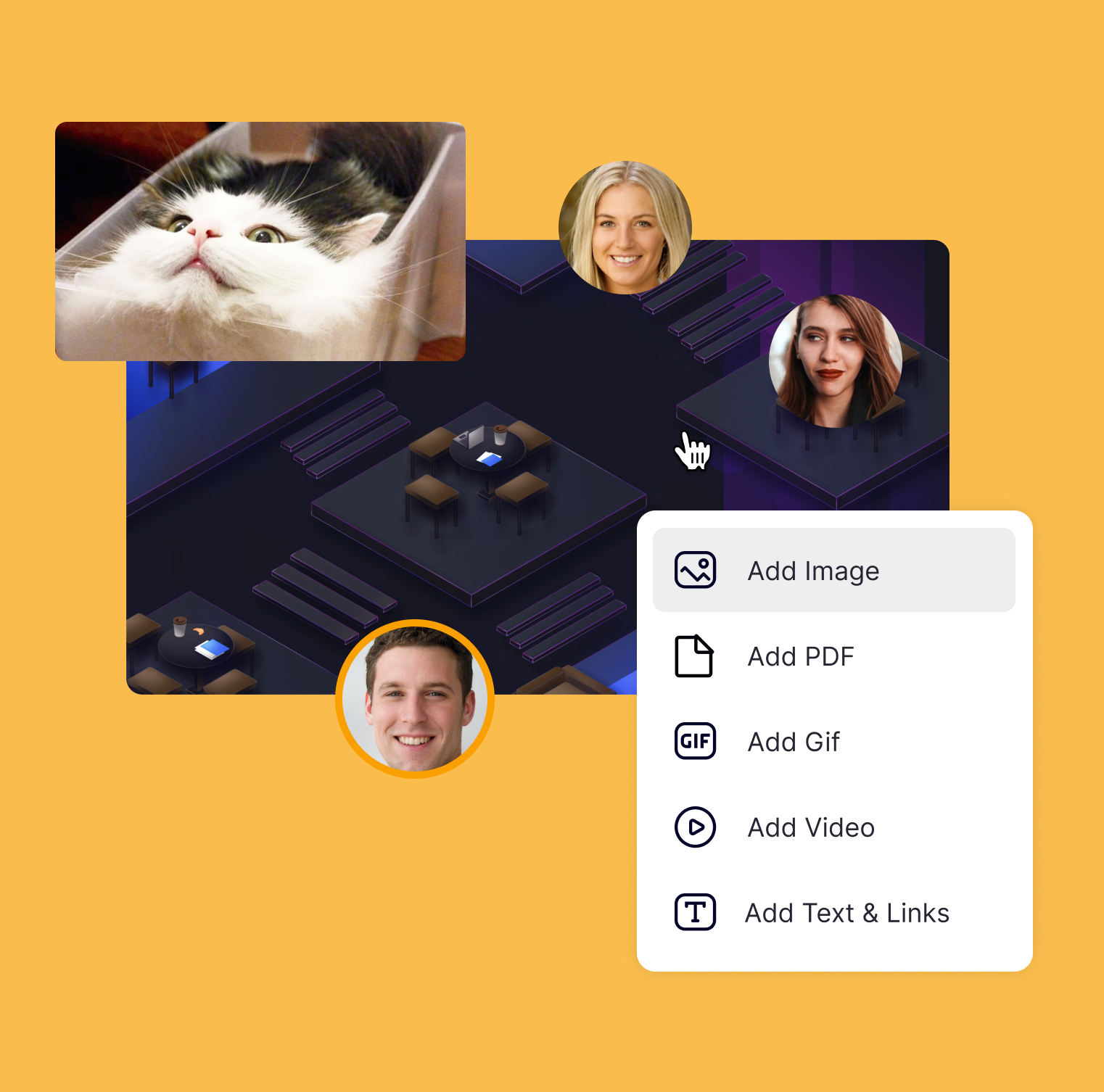 Explore, learn, and engage with SpatialChat!


Try for free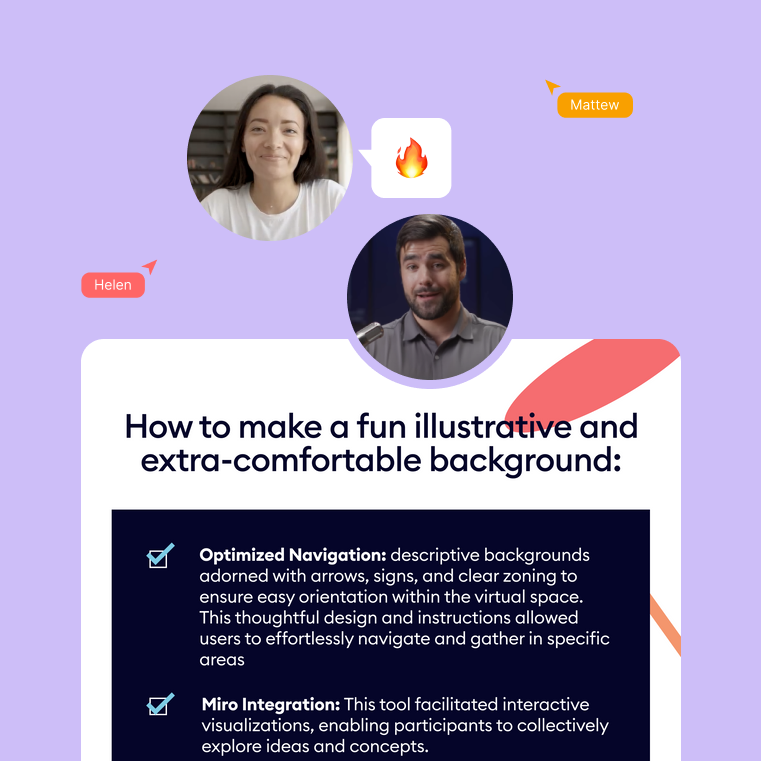 Discover creative ways to enhance your virtual interactions and collaborations..


Learn more