Guides
A guide to your Christmas party in SpatialChat
After having COVID myself, we as a team decided to make remote and safe online Christmas party on SpatialChat. We want to share how to properly prepare your online holiday event.
Setup your rooms with our new Christmas gallery
We've just rolled out "Christmas time" theme gallery that you can use for customizing your rooms.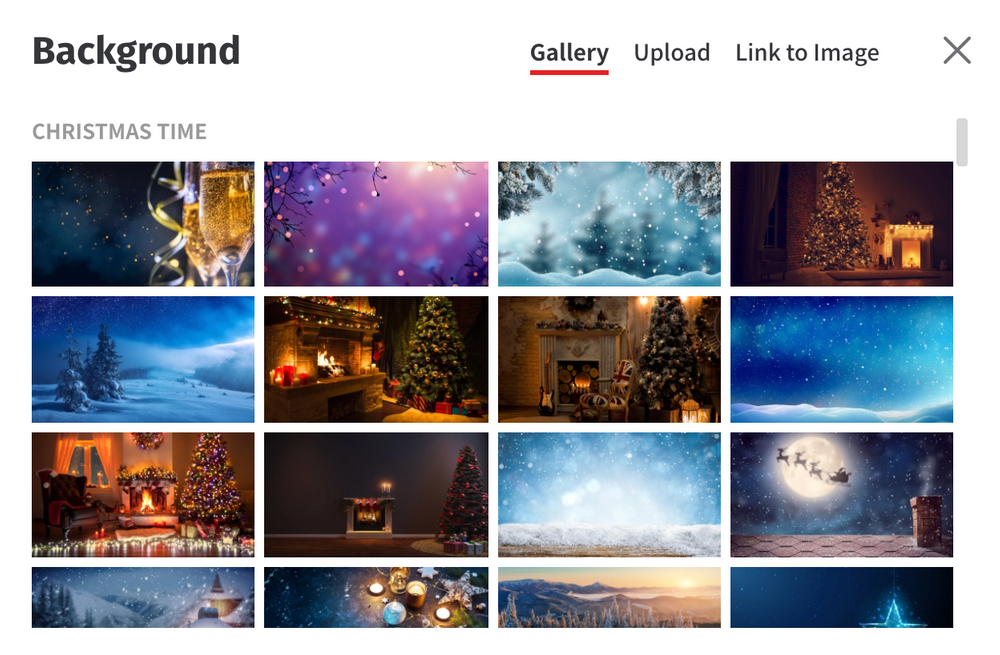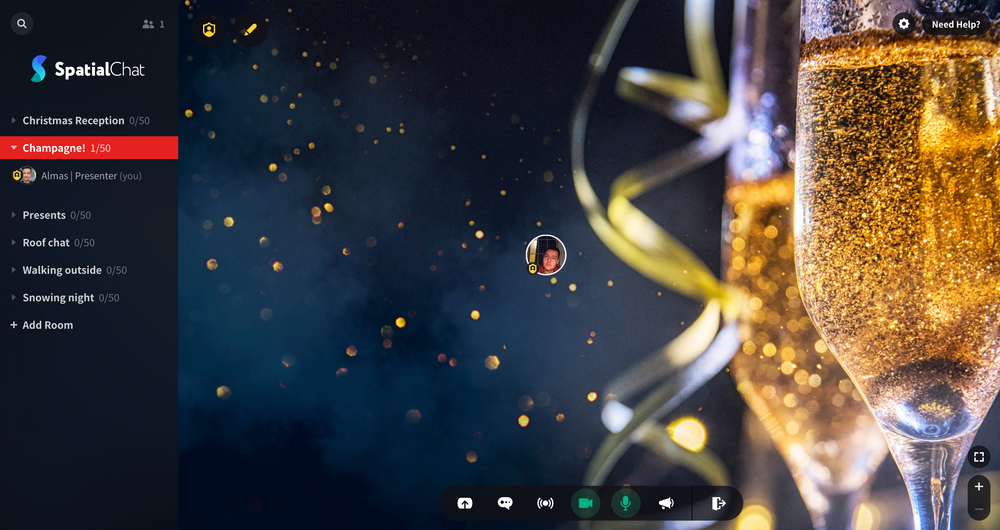 Pin music video to set up the right mood
Use "Pin Video" in order to pin a YouTube video with the right music, so your SpatialChat room is filled with the background music.
Pin the music at least in the first "Reception" room to greet your friends and colleagues, so everyone who joins is instantly immersed into the right mood.
Example: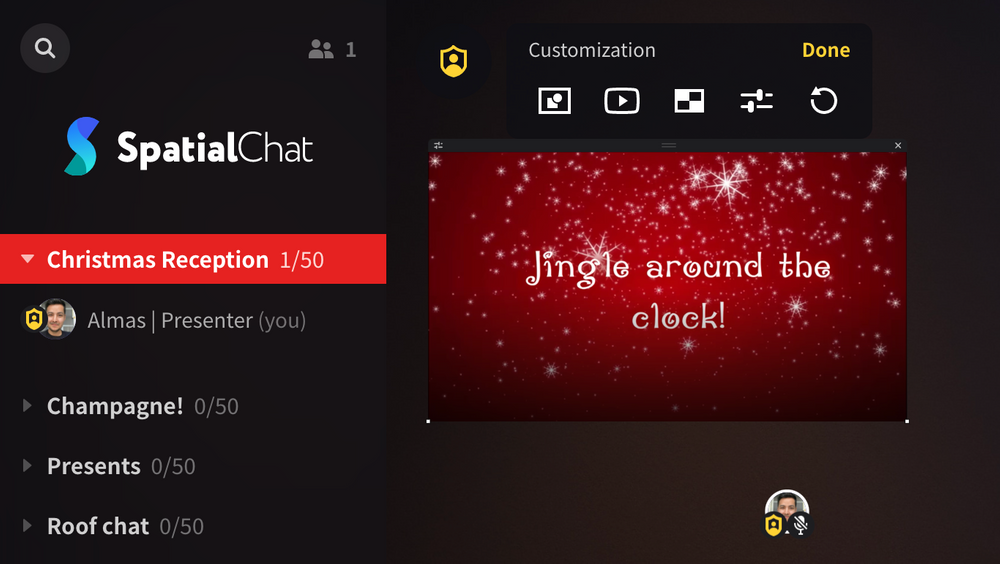 Gallery of room ideas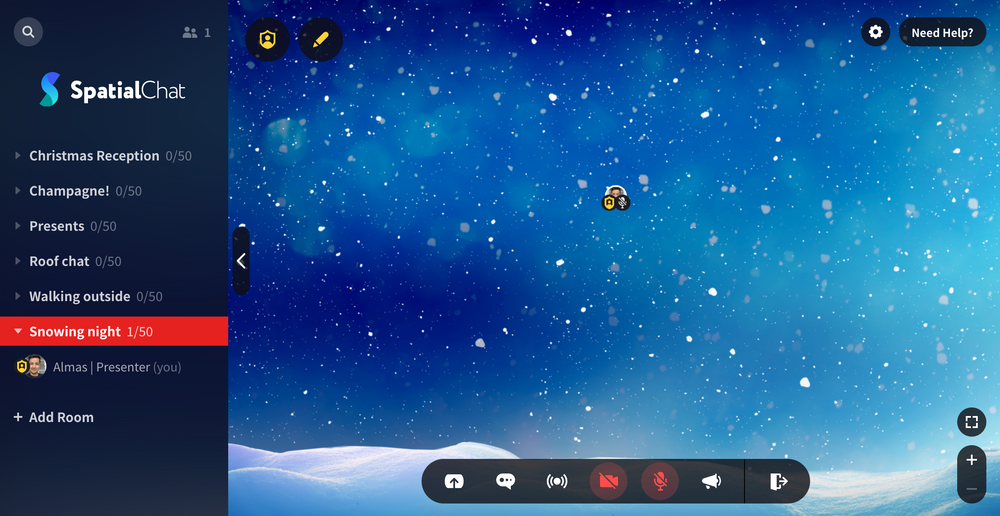 Use the new Broadcast to open up a champagne and give a toast!
Ensure all your guests get their own bottle of drinks
When the time comes - use the new Broadcast feature turn by turn to say a toast to all your guests
Break-out
As always, move between rooms or use spatial audio distancing to regroup by topic. For example, casual conversations between departments in a company-wide event.
Pin images of your team, family or friends
We are sure that most of you have those funny selfies with masks, home office photos and much more to remember in this crazy 2020. Pin all those images to remember and discuss the brightest moments of the year
Helpful materials
Here are some helpful links and great resources to dive deeper into the world of SpatialChat.
Let's explore it😊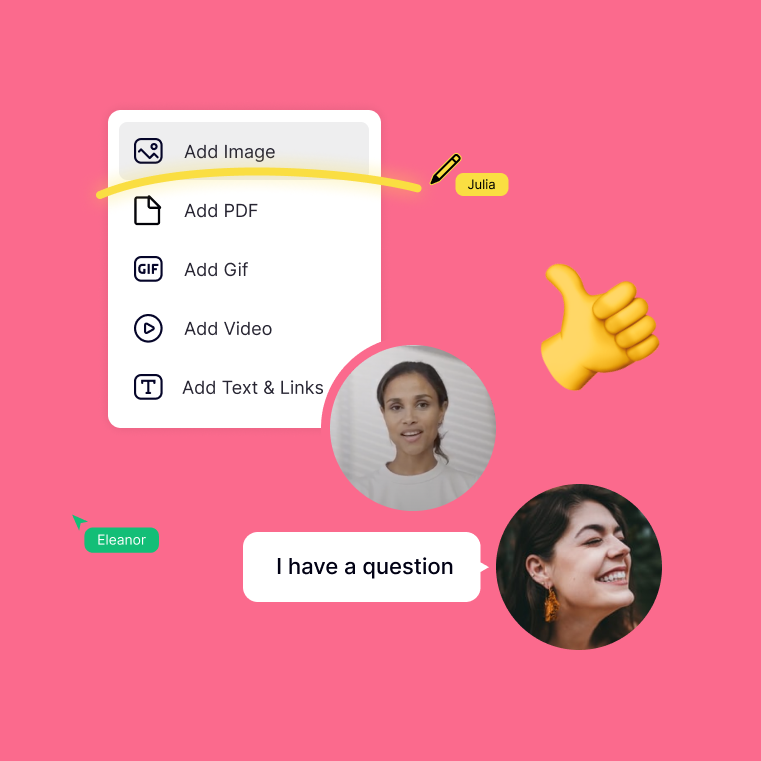 Let's kick things off with some simple guidelines to help you begin your journey of interacting.
Learn more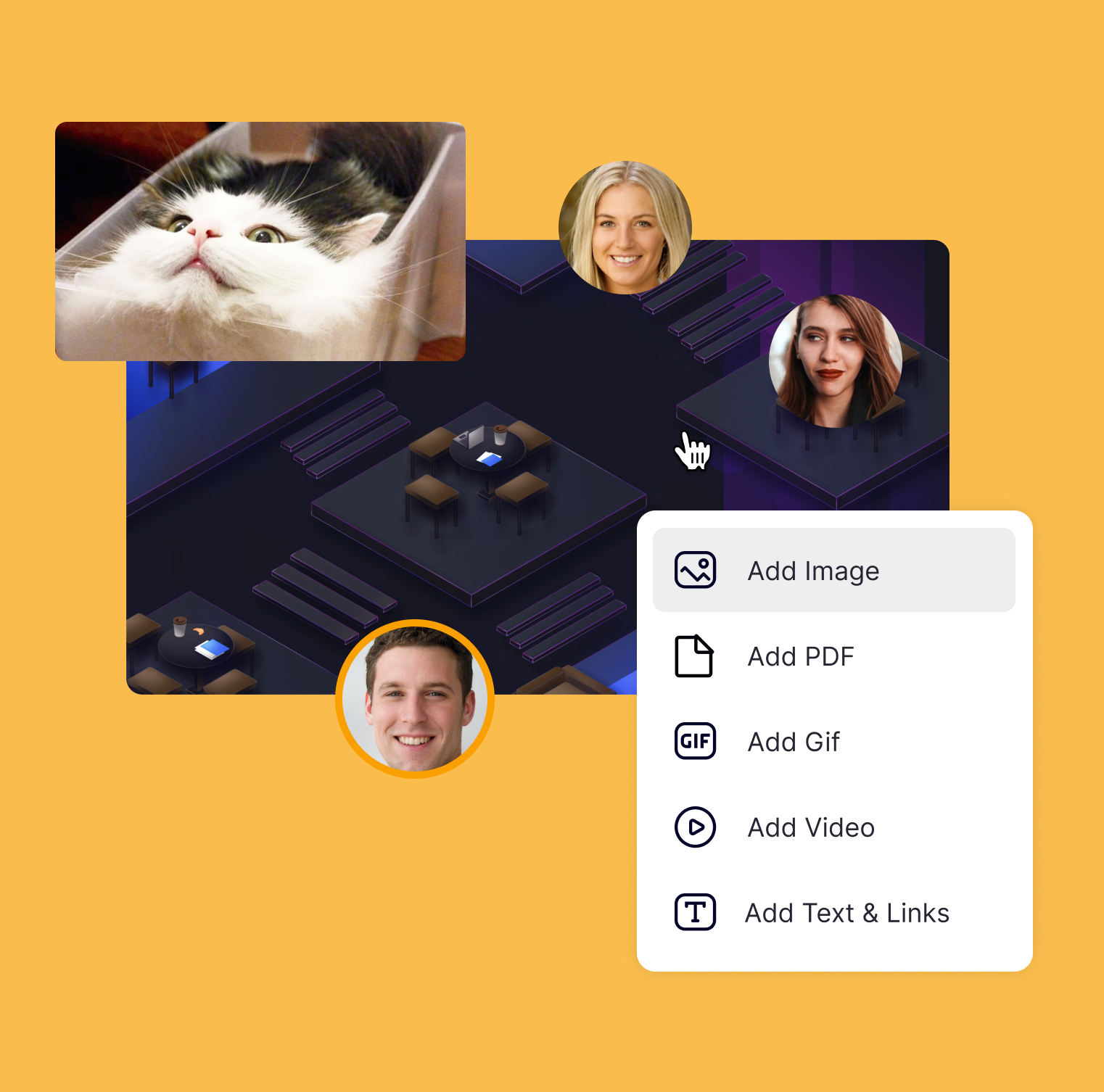 Explore, learn, and engage with SpatialChat!


Try for free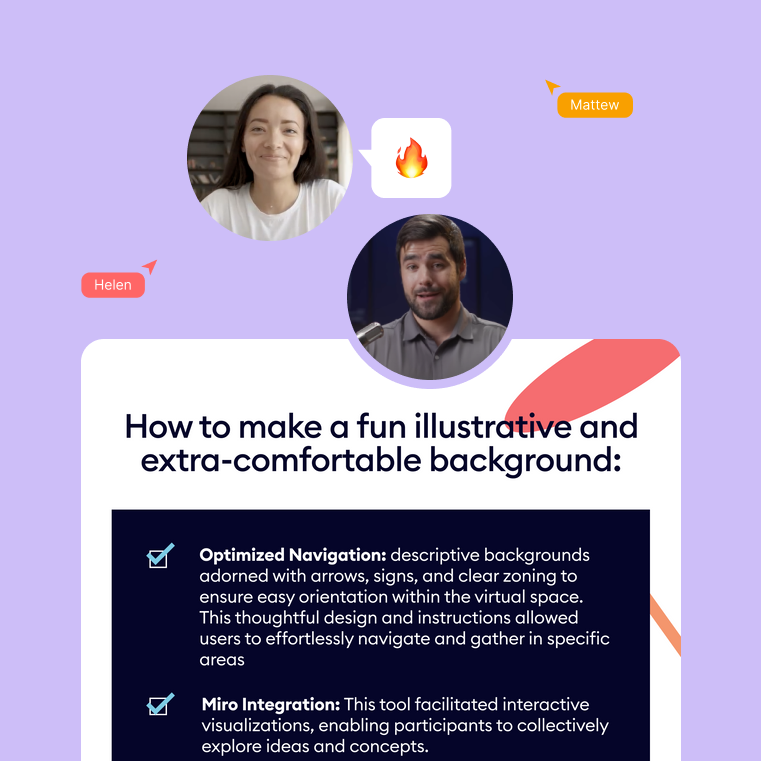 Discover creative ways to enhance your virtual interactions and collaborations..


Learn more