Guides
How to create a Halloween online party?
Are you ready to host a great virtual Halloween party for your team or friends? Virtual space SpatialChat will open your eyes to the next level of virtual engagement. I want to congrats you, cos you are in the right place.
Let me start with the basic description of SpatialChat:
💡 SpatialChat is a virtual space where you can recreate real-life emotions and get close as it gets to real-life experiences.
Virtual Halloween party ideas
By implementing regular team-building activities for your employees, you'll keep them attached regardless of where they are based. A virtual Halloween party (or any other event) in SpatialChat is a great way to connect for a fun and engaging time.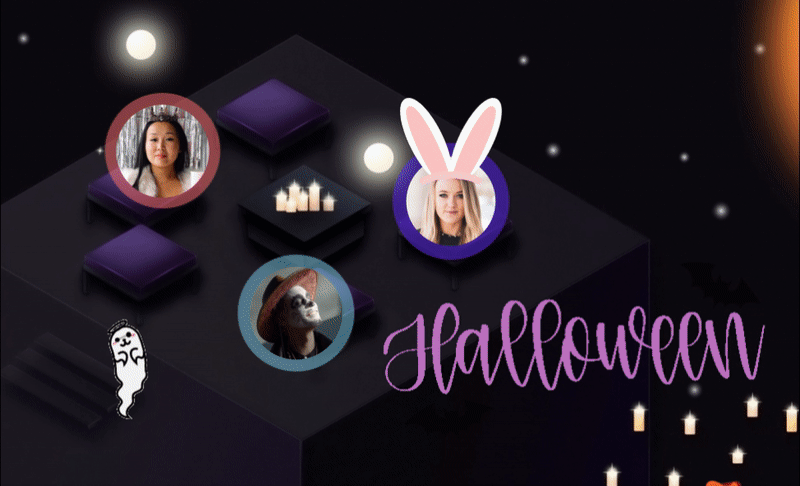 Dress Up for the party
Our designers and dev team have played a round with different feature implementations into SpatialChat. Here is a video on how to Dress Up your avatar:
Bingo
Bingo is a very straightforward game; you can adjust the game style as you like: numbers, images, or words. Customize bing tickets and add URL to the space, or send bingo tickets via e-mail or share the QR code in the space. Here is a nice online bingo soft.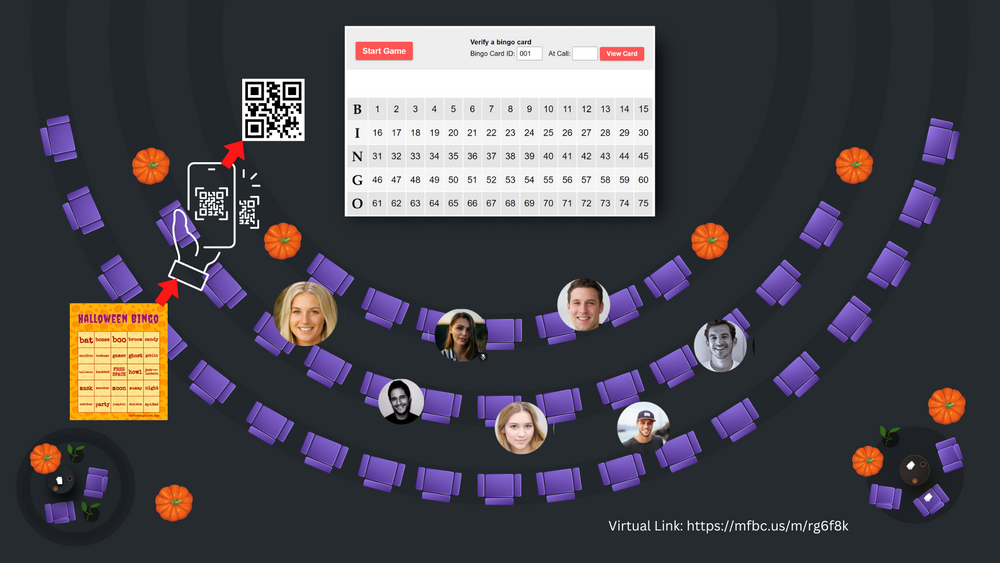 Prepare some gifts and spin the Wheel of names
A perfect way to get your guests intrigued by doing nothing😊 Url for the soft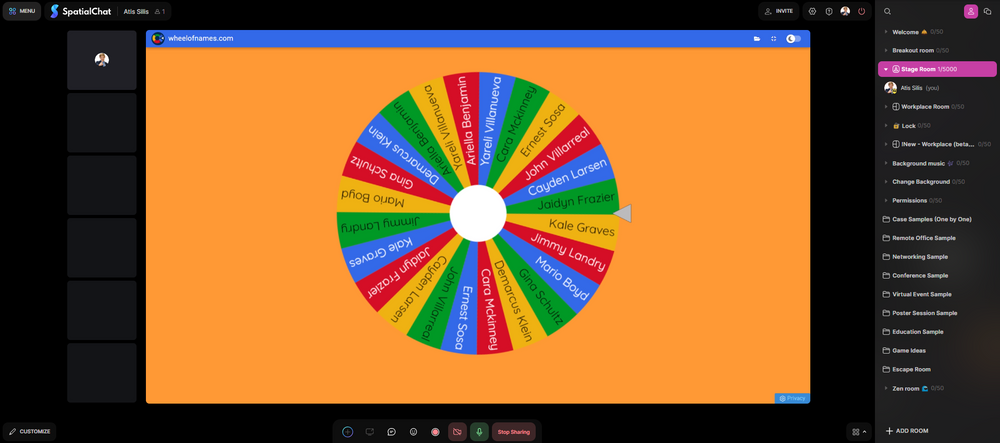 This or That is a warming-up icebreaker
Create questions like Trick or Treat, Witches or Vampires, Halloween Party or Scary Movie?... and ask participants to move the avatar according to preferences.
How to create your own space in SpatialChat?
Go to SpatialChat website,
Press on the purple button "Start Meeting,"
You can change your user name or/and press "Continue,"
Allow the system to recognize your camera and microphone and click "Join Space,"
Welcome to your own virtual space🎉
To activate a free plan on SpatialChat, click "Upgrade plan" and enter your email,
You now have access to the Dashboard and your space in SpatialChat.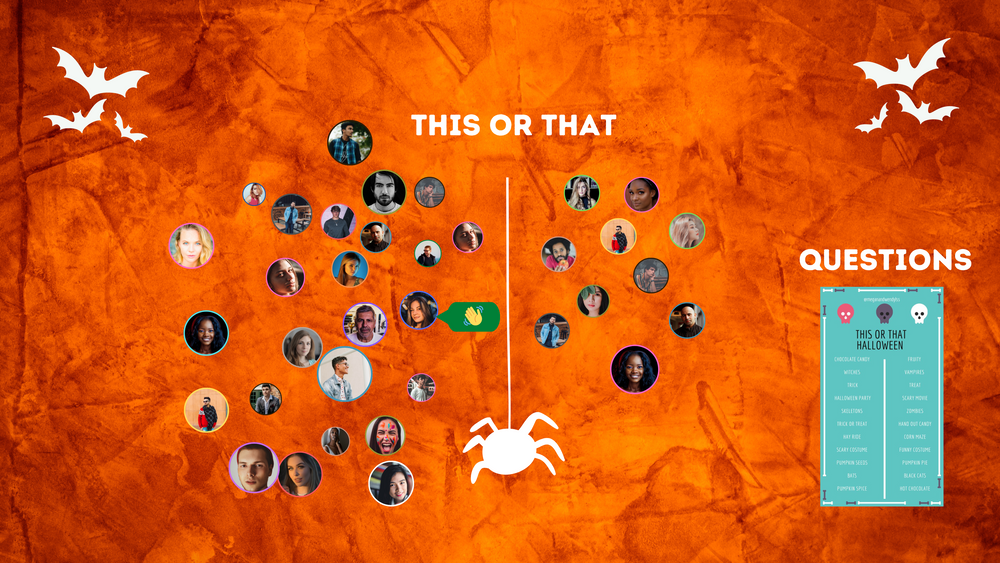 Halloween speed dating
Dedicate a time for each round and let guests find the next partner to talk with. During speed dating, you can ask questions like:
Why is pumpkin a Halloween symbol?
Do you do something special for the Halloweens?
What was the last horror movie you watched?
What are you scared of?
"How to"you can read on the SpatialChat community
Just save this background and upload it to your virtual space.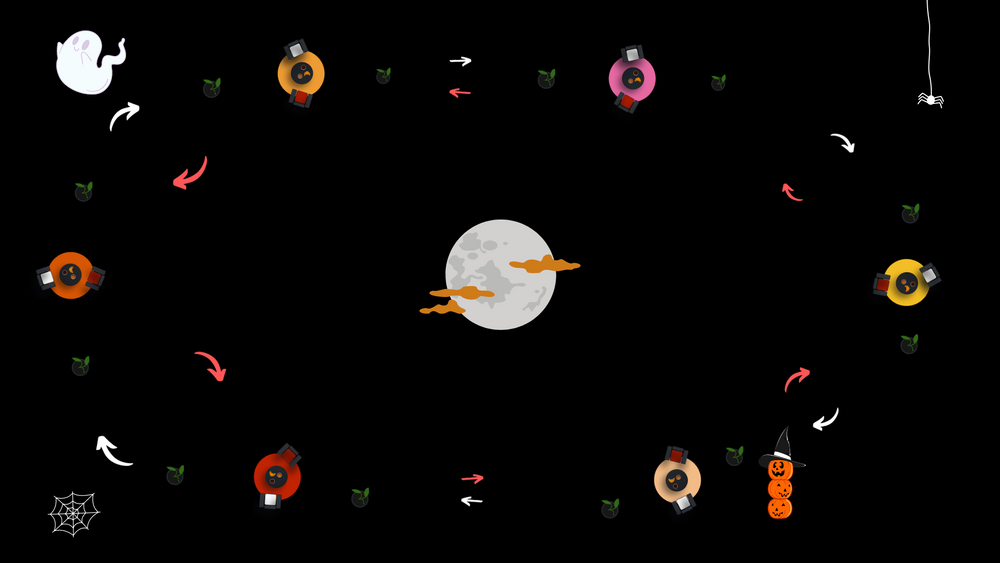 Escape from Halloween
How to create virtual escape game concepts in SpatialChat?
Here will be a sample and an idea for your virtual events.
Guess the movies from emojis
Create a presentation and share it in the space. (See the sample below) Ask your guest to type an answer in the chat.
👻🚫🔫🧓🧔🤵‍♂️👦 = Ghostbusters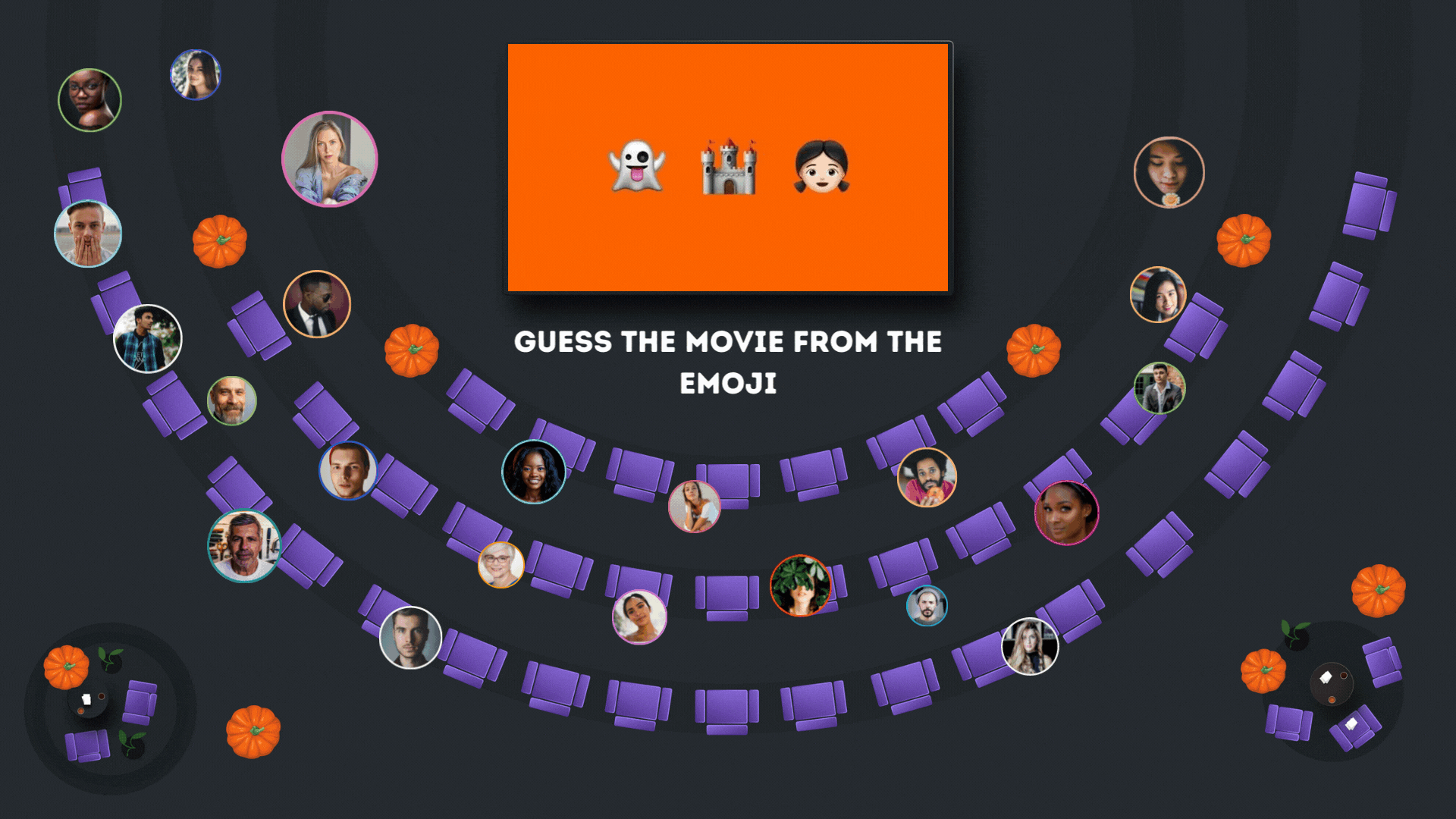 Can you find a pumpkin with a missing nose?
Look for the image online, upload it to the space, and ask your guests to find, for example, a bat🦇.  If your guest finds what you asked for, they will need to place their avatar on top of the object they were looking for.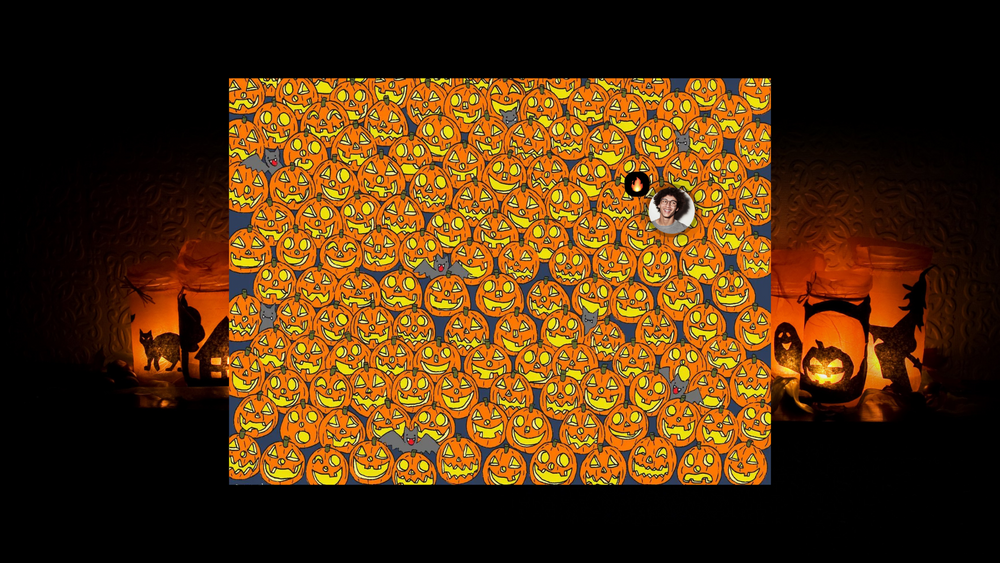 Some basic SpatialChat tips:
Sett the mood of Helloween,
Change the background - use Halloween templates or create your own, or add any image you like (The best resolution for the background image is 3200x1800 px),
Add spooky background music/sound (How to do it?),
Uploaded your gifs, images, videos, text, and links (How to do it?),
Create and customize a couple of rooms according to your plan and amount of people. (How to create rooms?),
Invite guests to your space (Hit the INVITE button on the top right corner and type e-mails, or share the space URL, or invite from the dashboard),
Have fun :)
Feel free to use Halloween backgrounds to customize your space
You can find them in the SpatialChat background library.
Customize your space with spooky gifs, add videos with your favorite music and enjoy this Halloween adventure with your friends and colleagues.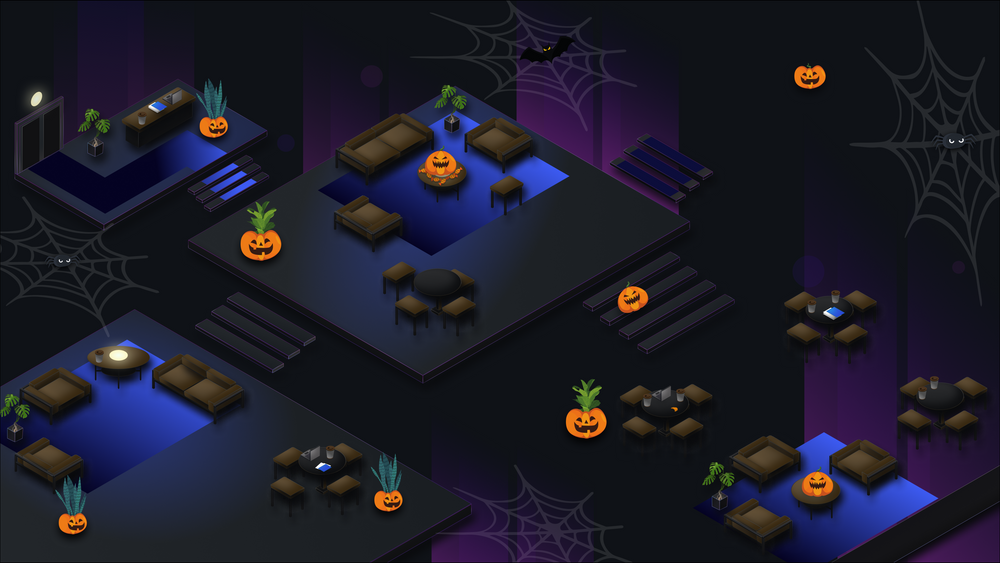 Helpful materials
Here are some helpful links and great resources to dive deeper into the world of SpatialChat.
Let's explore it😊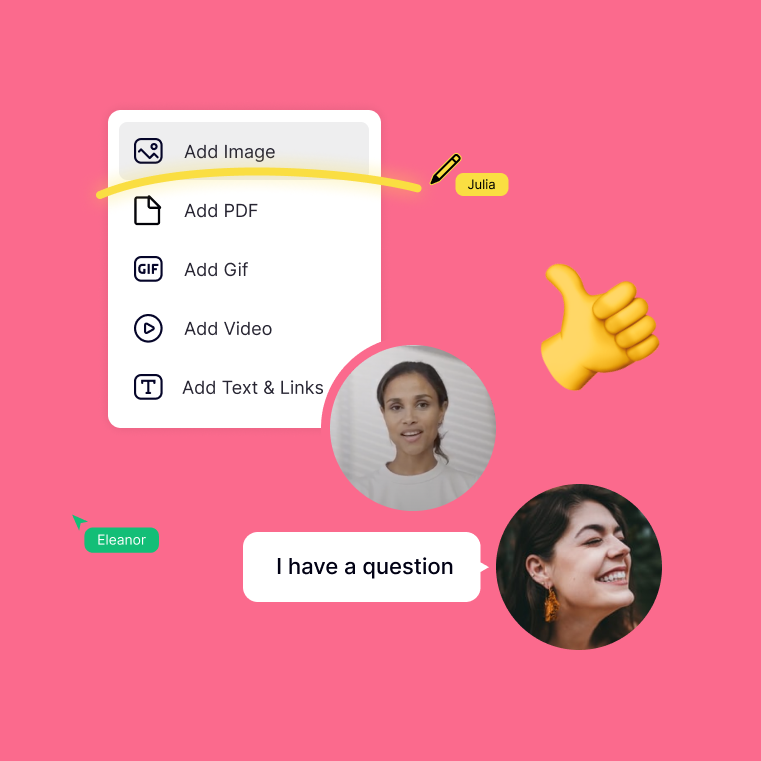 Let's kick things off with some simple guidelines to help you begin your journey of interacting.
Learn more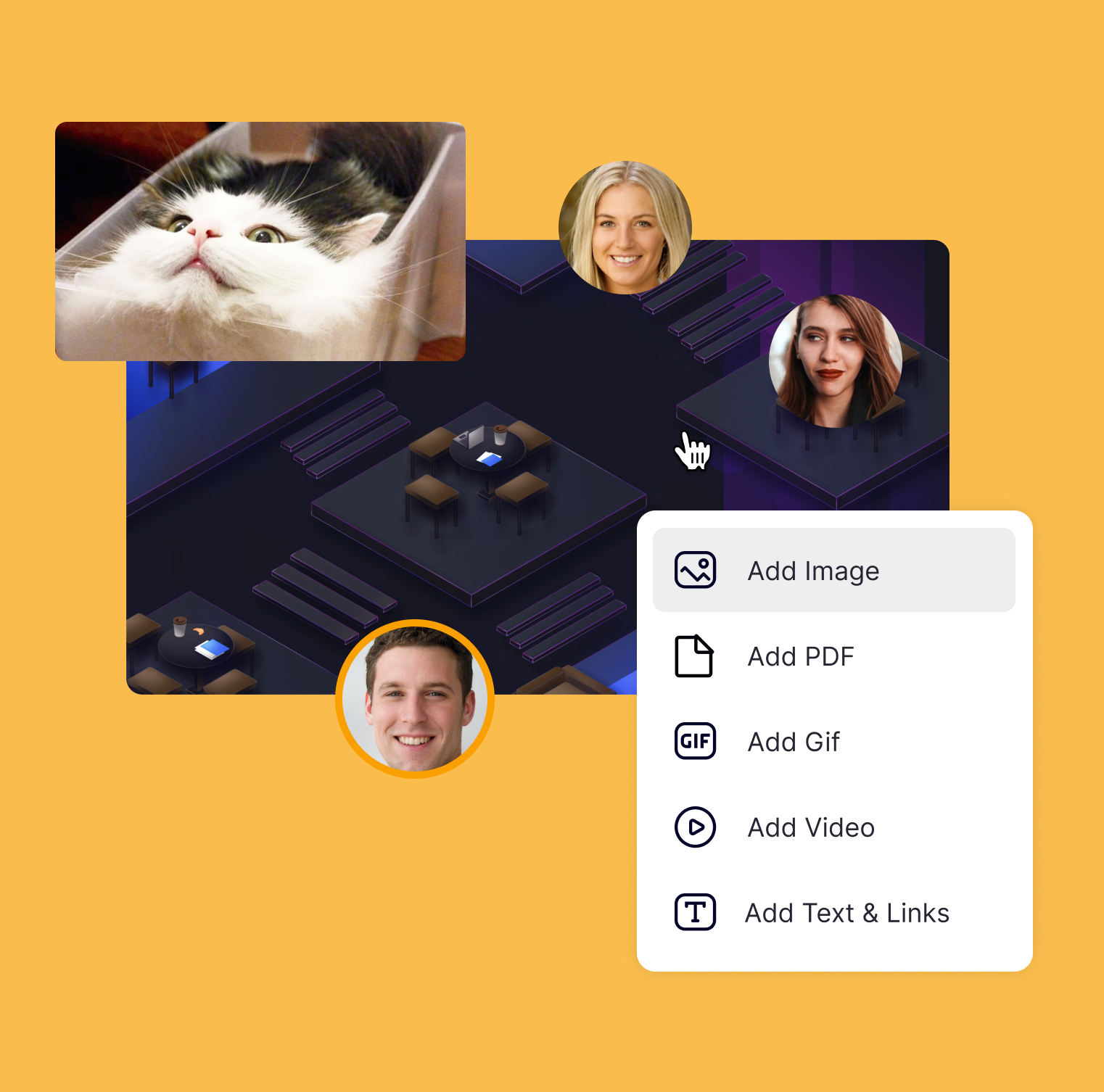 Explore, learn, and engage with SpatialChat!


Try for free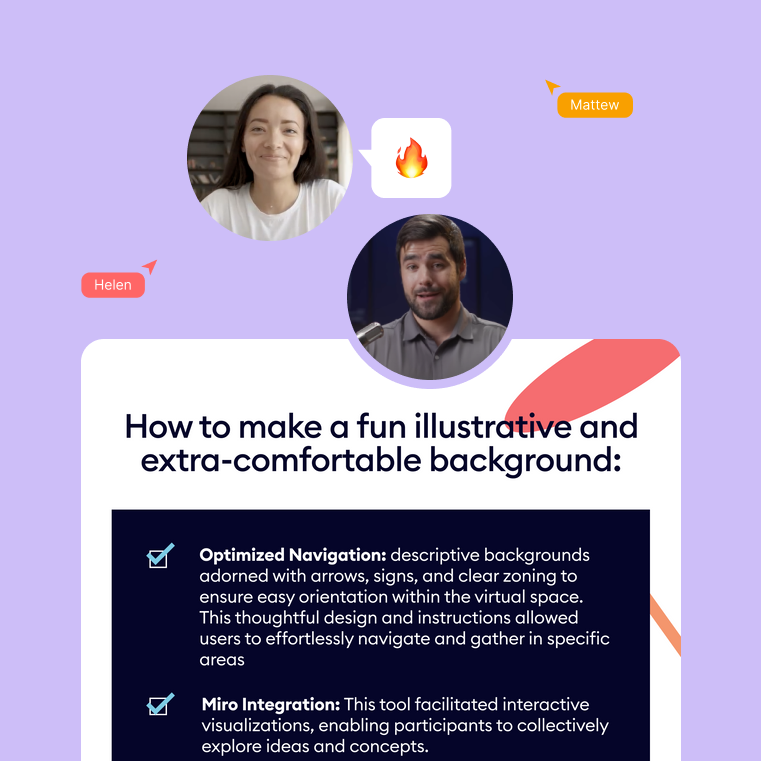 Discover creative ways to enhance your virtual interactions and collaborations..


Learn more