SpatialChat News Digest #7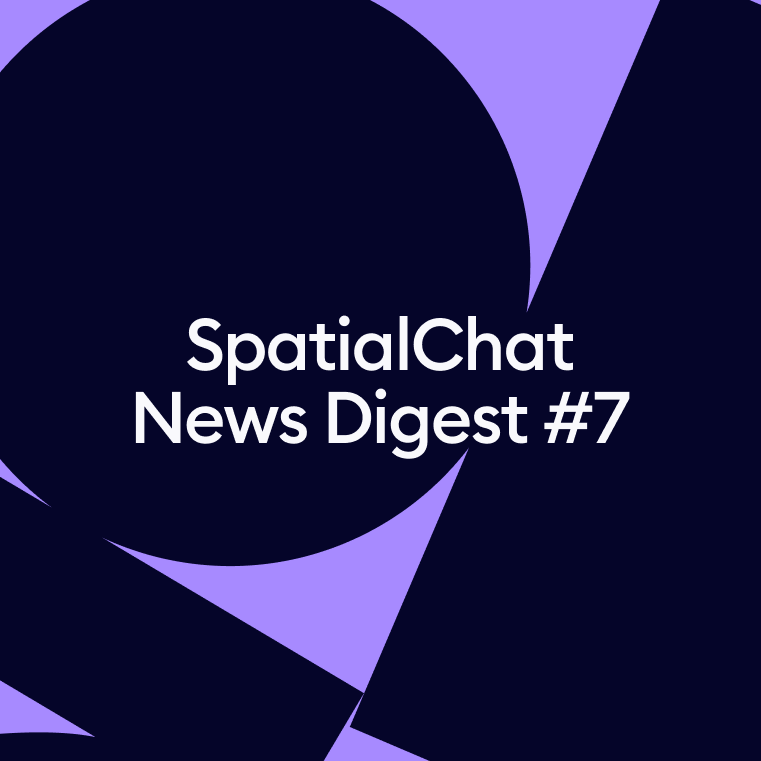 Welcome to this news digest, highlighting the latest developments and updates from SpatialChat. We're back with some fresh updates just for you!
Curious to know what's been brewing at SpatialChat HQ? Grab a cup of coffee, and let's dive right in!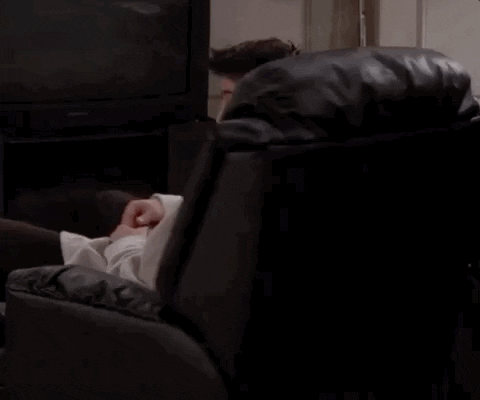 What's new with the product?
First, a big shoutout to our SpatialChat development team, who've been burning the midnight oil! Most of our energy was channeled into ironing out minor bug fixes, but that's not all.
Spooky update: Halloween hats & backgrounds on SpatialChat
In the spirit of the season, we've introduced a fun, festive update: Halloween hats are now available on the platform to customize your avatar🎃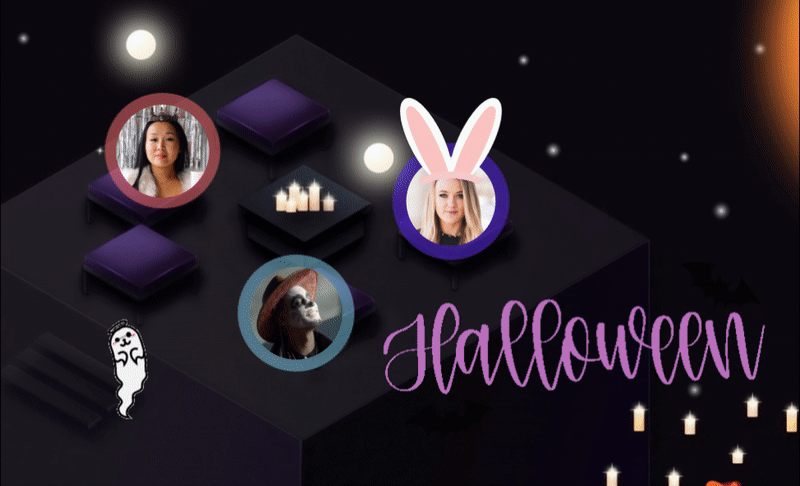 You can dive into the specifics and learn in this detailed article.
But wait, there's more!
We're also embracing the Halloween vibe by rolling out themed backgrounds that will add a touch of the eerie and whimsical to any room🕸️ Now, your virtual gatherings can be both productive and festively fun.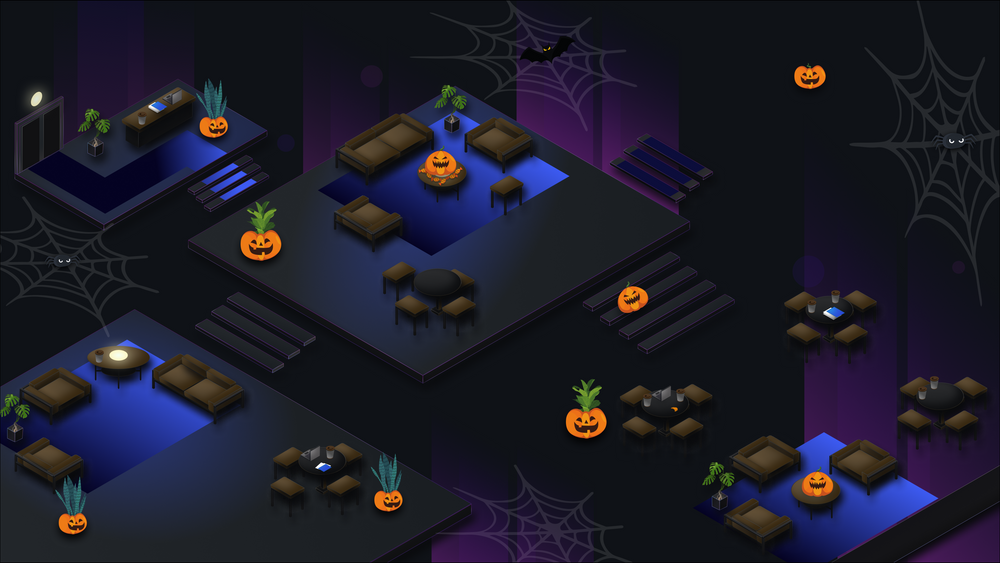 Get ready to host your meetings, hangouts, or virtual Halloween parties with an extra dose of creativity🎃
Introducing the SpatialChat Center!
We've always believed in empowering our users with information. Meet the SpatialChat Center - your one-stop hub for all things SpatialChat🤩
It is an arsenal of resources to ensure you have everything you need at your fingertips. We've curated and crafted each resource with you in mind, ensuring you have all the tools and knowledge to harness the full power of SpatialChat.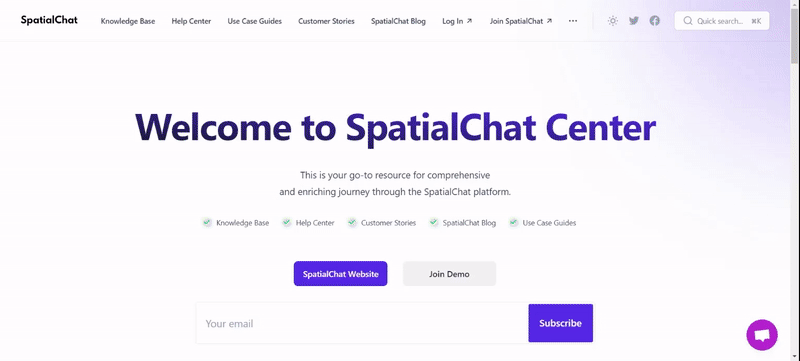 Here's what's inside:
Do check it out when you can. We put our hearts into it, hoping it'll be your trusty sidekick on SpatialChat adventures.
Empowering remote teams through enhanced mentorship
Mentoring in the digital space? Yep, it's HUGE. And this September, we took a deep dive into remote mentorship between those exciting product updates.
We were thrilled to back the "Remote Mentorship 101: Unlocking Your Team's Potential in the Remote Workplace" event. Big thanks to SafetyWing for putting it together! And guess what? Danny Chepenko from the founding team grabbed the mic to share his wisdom. Danny's chat on the value of mentoring across all team tiers was pure gold.
Being part of this and spreading the mentorship love was such a buzz. If you missed the event, the recording is available for viewing here. We encourage everyone to gain insights from the shared expertise.
New Customer Story: Strengthening unity in online education
Even with all the at SpatialChat Center this month (hello to 30+ fresh articles and a whopping 200 updates), we've got more exciting news up our sleeves!
This month, we present a case study from the University of Liverpool🪄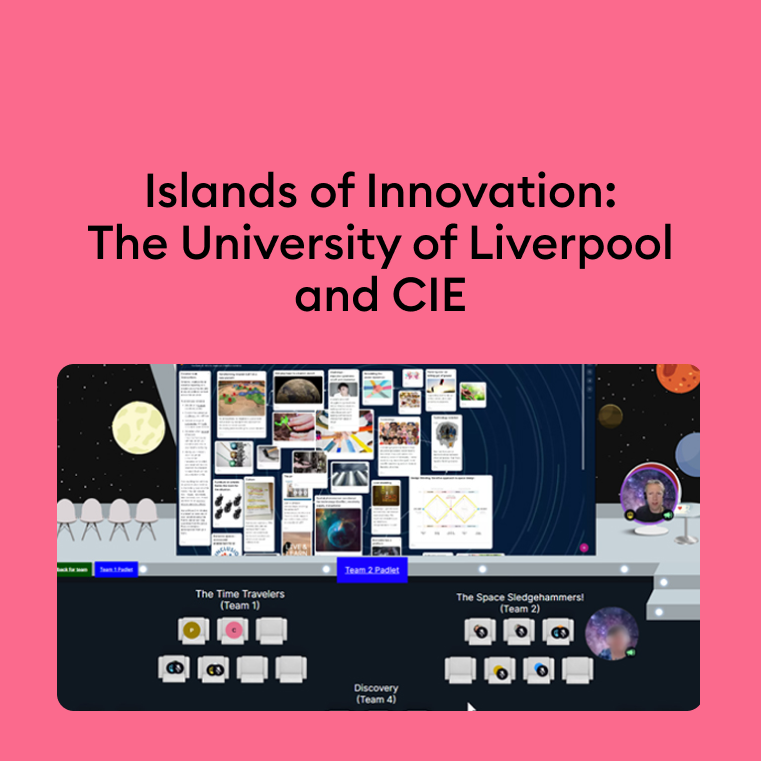 This event emphasizes the importance of unity among educators. It's not solely about exchanging knowledge but creating a cohesive community of educators. However, traditional conferencing tools can sometimes restrict this sense of unity, providing static environments that limit genuine interactions.
Leveraging this understanding, the University of Liverpool, in partnership with CIE, envisioned an event defying borders and time constraints. Their initiative, "Islands of Innovation," aimed to knit educators worldwide. By leveraging SpatialChat, they set the stage for vibrant discourse on educational novelties and jointly envision education's future landscape.
Happy reading, and here's to more enlightening journeys together✨
New achievements for your support
We're thrilled to announce that, thanks to our valued customers' feedback, we've been honored with the Fall 2023 Leader and so on Award on the G2 platform!

Your continued support and valuable insights drive our growth and success!
Thank you for being a part of our journey❤️
Stay awesome, and catch you soon!