Customer Stories
How to power your brand during your virtual fashion show
Since 2018, Rudy became a specialist in innovative virtual solutions for webinars, workshops, and conferences as a Virtual Producer to support small and large companies, to elevate their virtual events projects from strategy to production, with particular consideration to branding integration.
— Atis Silis — Website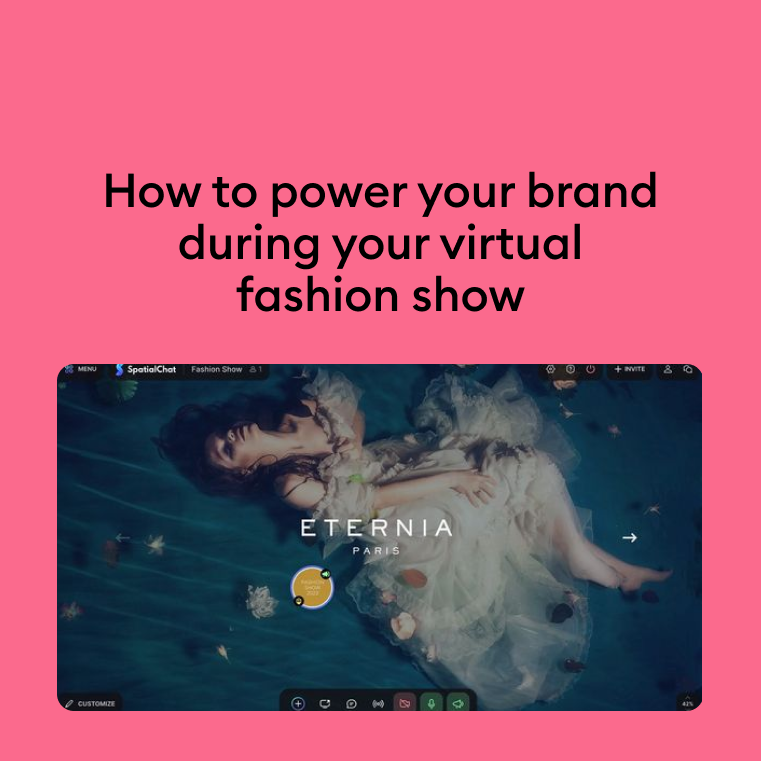 Our Guest
Rudy Arconte is an Art Director and Virtual Producer based in Montreal. With more than 20 years of experience as an art director in international advertising and audio-visual industries from Paris to Montreal.
Rudy founded his studio West Kast Design in 2007 in Montreal. Implementing early the concept of remote working and collaborating with international clients, he gradually transformed his Art Direction and Design skills and process to digital and virtual emerging tools and ecosystems.
Since 2018, Rudy became a specialist in innovative virtual solutions for webinars, workshops, and conferences as a Virtual Producer to support small and large companies, to elevate their virtual events projects from strategy to production, with particular consideration to branding integration.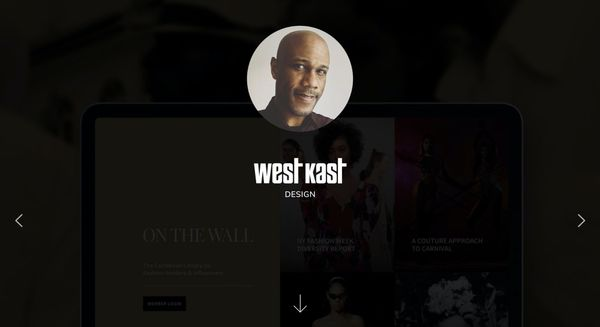 How did you first hear about SpatialChat?
From Product Hunt in summer 2020. It was version 1.0, and I was very interested in the product UI/UX approach. Then version 2.0 came out in December 2020. I was interested in the development and relevancy of its features regarding this competitive niche.
How long have you been using SpatialChat?
I have been using SpatialChat since summer 2020 by testing, learning, and following through the newsletters the features improvements and updates.
How often do you use SpatialChat?
At least three times a week.
What challenges SpatialChat cover for your studio?
SpatialChat became a perfect tool to design convincing virtual event demos for companies in specific niches.
As I am targeting mainly the Fashion industry that organizes and produces Fashion Shows in real life, so I designed a Fashion Show Demo.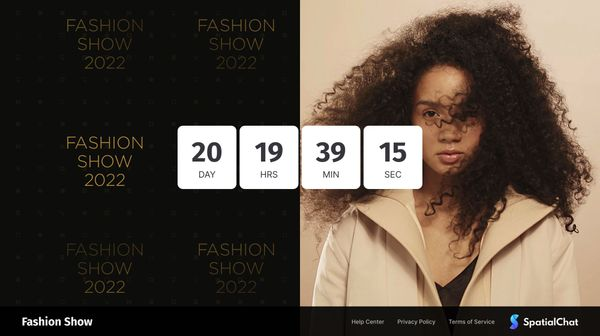 SpatialChat features allow me to set up and test the experience desired. I am developing a virtual event concept based on a tv-like experience.
Breakout and stage rooms features are valuable for that event architecture. With the iFrame, I can set fullscreen interactive branded content designed from a progressive web app builder: Amaze (previously Famous).
In the stage room, the tv-like experience takes shape using a virtual camera as a backstage producer to help the presenters and speakers focus on their roles for the audience experience.
Within SpatialChat Community, I had the opportunity to show the Fashion Show Demo to the SpatialChat team, first with Dany Chepenko. It was a meaningful experience to exchange ideas for SpatialChat growth. Then, with Atis Silis, we met to record the Demo with exciting surprises.
The challenge is to elevate brands' virtual events, from strategy, content architecture, team building, creativity, design, branding implementation to a tv-like production process. SpatialChat contains the evolving features to reach that level with brands that believe in innovative virtual experiences for their values and customers.
Who are your prospects' industries?
Mainly Fashion, Luxury, Arts, and Music. But I am highly interested in collaborating with nonprofit organizations and companies concerned about global warming.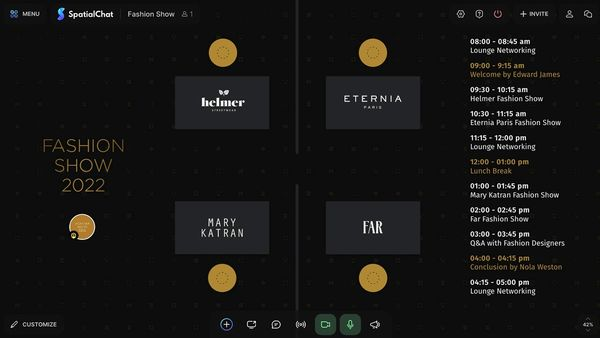 What made our solution stand out over others that you researched?
The vision of virtual events.
The quality of the user interface.
The simplicity of the background customization process.
The breakout, stage, and audio rooms.
The registration page: customization, countdown.
The evolving interactive features.
Above all, the team and the community relationship makes a valuable difference.
Conclusion
What shall we improve in SpatialChat?
Registration page
Add IFrame feature
Countdown smaller size: adjustable
Place countdown on center-left, center-right
Iframe
Make it auto-interactive instead of double-click
Auto-refresh content instead of refresh browser
Click to fullscreen instead of enlarging it manually
All aspect ratios: 3:2 - 2:3 - 4:3 - 3:4 - 16:9 - 9:16
Stage
Allow up to 4 windows on stage
Allow the host (producer) to show/hide co-host (presenter, speakers) on stage. So they have to get on stage once.
What new features should we develop in SpatialChat?
Push-to-Room - The host can push all participants to another room.
Ticketing - Built-in ticketing system for paid virtual events. Conferences, webinars, workshops, exclusive products.
Private Zone - In a room, the host can create private zones. A zone can take up to 5 seats, for example.
Kahoot! integration - Participants will be able to register to a Kahoot inside the integration window. So, they don't have to use the mobile app, as it is optional.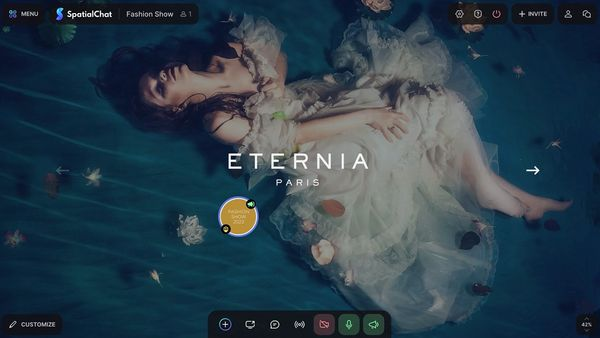 Is there anything else you would like to share
Sure, I am glad to share my five principles to power your brand during your virtual event.
1. Virtual event architecture - Start to draft in a diagram sketch the structure of your virtual event. Consider an agenda journey with goals to achieve in each step. Consider sharing it in an online collaborative tool to consolidate it with a virtual producer. Mural is an evolutive and effective solution.
2. Brand materials - Make sure to have your files organized in distinct folders:
Guidelines in PDF file
Copy in a simple text file without any fancy formatting. Google Docs is your best friend.
Logotype (color, black, white in SVG files)
Imagery and products (minimum 4000 pixels width in JPEG or PNG files).
Presentations, and videos, reviewed for quality and efficiency for event experience.
3. Art direction - Make sure your brand imagery and products have the highest visual purposes and quality reflecting the values. The art director will define an identifiable, unique, and cohesive universe that reflects the event's purpose.
4. Team building - Consider creating a team dedicated to the event production roles.
Organizer: event owner manages operational strategy for budget, agenda, marketing, sponsorships, producer, presenter, speakers.
Producer: produce, run and display sessions with audio-visual content sync with presenter and speakers.
Concierges: greet and help participants in a specific place where they land after log-in (spawn point).
Presenter (host, co-host): master of ceremonies who drive the agenda and facilitate speakers' introduction and conclusion sessions.
Moderators: organize and apply code of conduct, moderate Q&A, comments from participants.
5. Training and rehearsals - Never underestimate the necessity to train and rehearse each part of your event, including technical specifications. Especially training presenters and speakers how to access and master audio-video built-in features; and in-event audience audio-video interactions best practices.
6. Progressive Web App builder for iFrame: Amaze https://amaze.co
The most you rehearse in a dedicated agenda, the most you master the event architecture while learning and practicing the features of the tool used.
This process will prepare the whole team for any unforeseen and unexpected situations.
The benefit will bring genuine unexpected moments and fun in a professional framework.
Event organizer and producer are the two strategic resources to manage the whole process, but exciting to open innovation doors in an evolving virtual ecosystem.
Let's book a 1-hour meeting to talk about your virtual event project!
Thank You
Rudy, thank you for sharing your virtual fashion case study. It is amazing how you adjust the space with Iframe, sound, design, and little features. Small details always matter when it comes to design and fashion.
Rudy Arconte | Art Director x Virtual Producer
West Kast Production | westkast.com
contact@westkast.com
Helpful materials
Here are some helpful links and great resources to dive deeper into the world of SpatialChat.
Let's explore it😊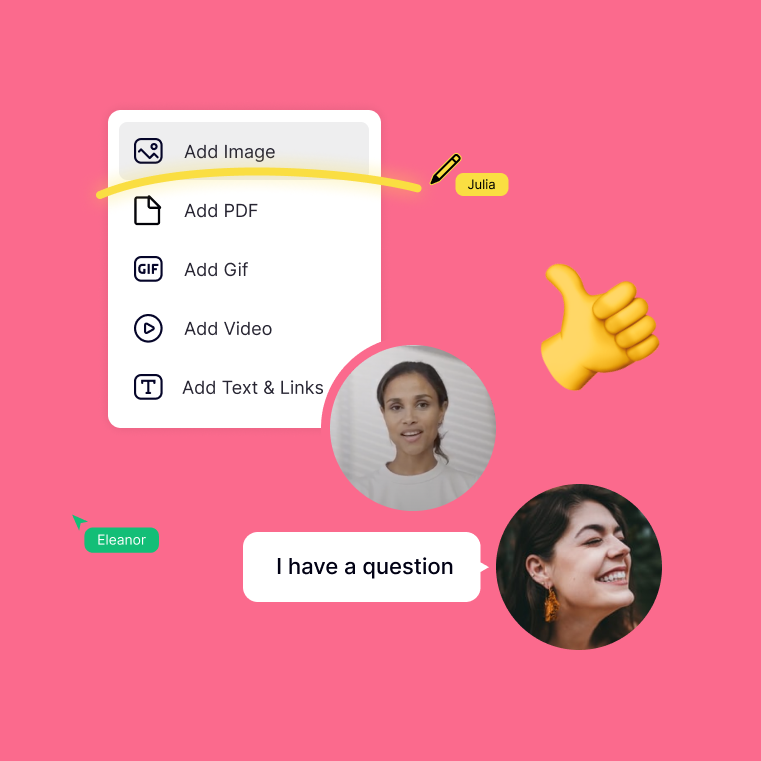 Let's kick things off with some simple guidelines to help you begin your journey of interacting.
Learn more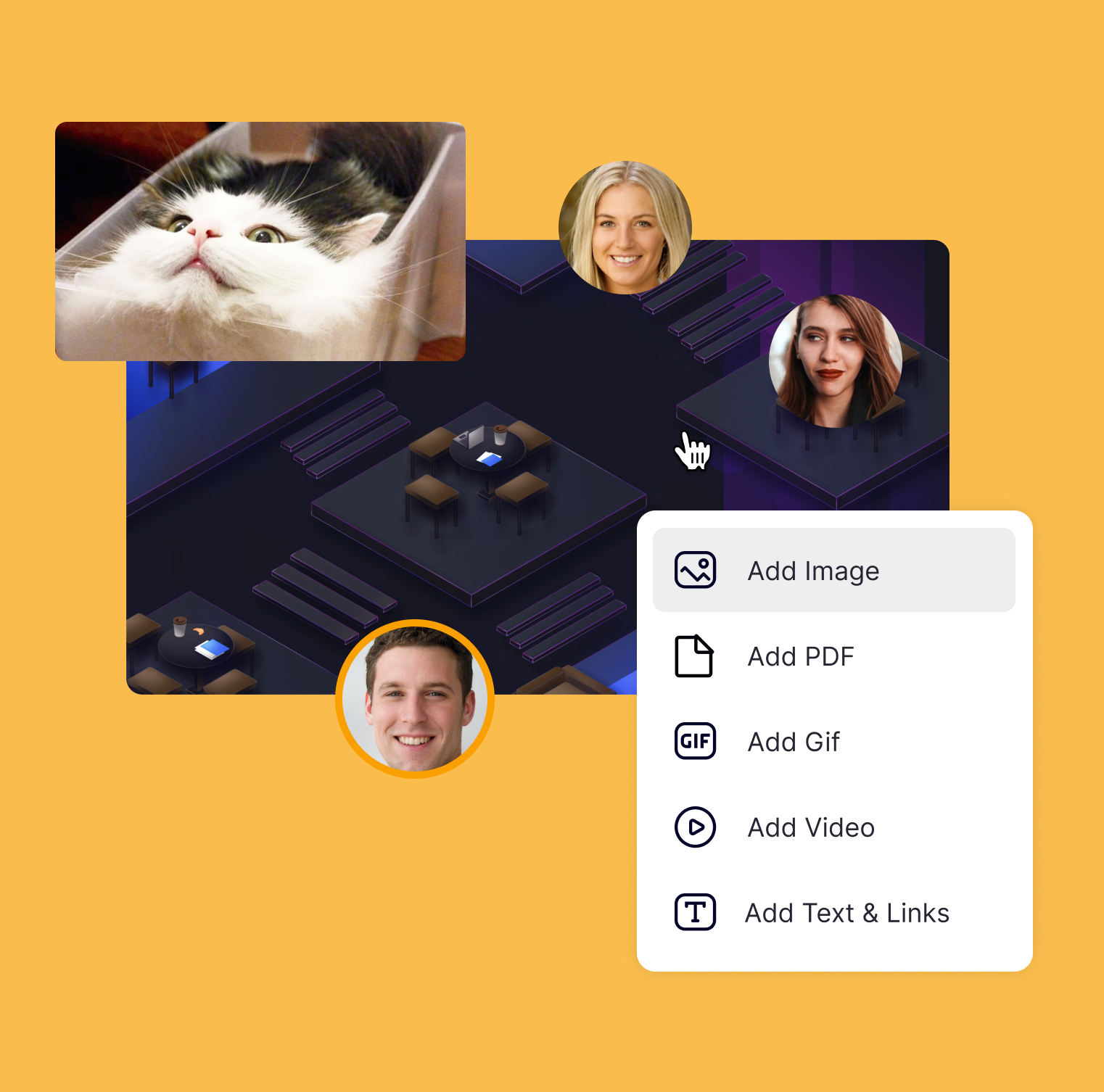 Explore, learn, and engage with SpatialChat!


Try for free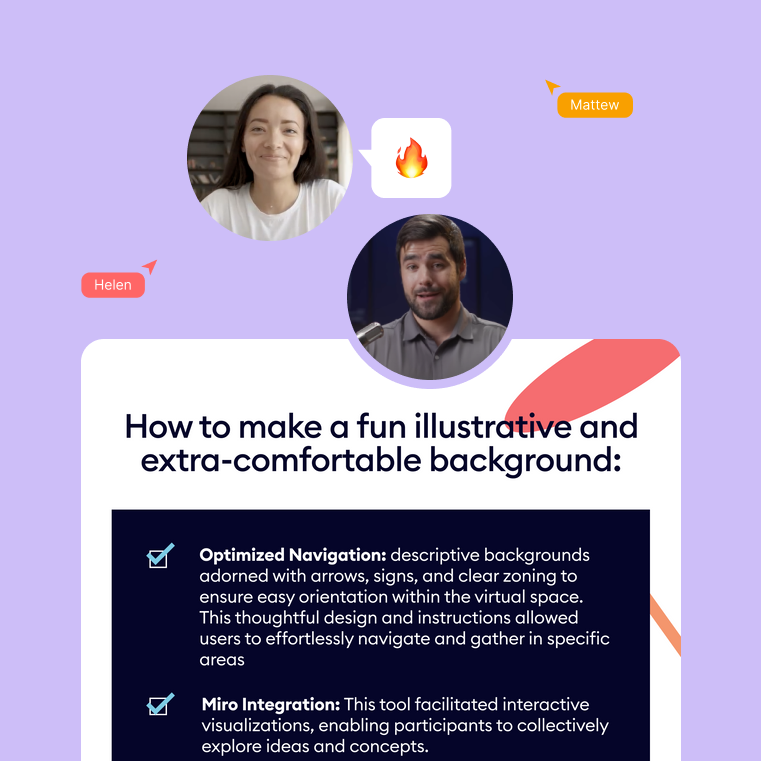 Discover creative ways to enhance your virtual interactions and collaborations..


Learn more