Customer Stories
How Konfy attracted sponsors and built regular engaging online conferences
This article dives into the story of how Konfy succeeded hosting thematic online conferences regularly.
— Eve Blanco — Website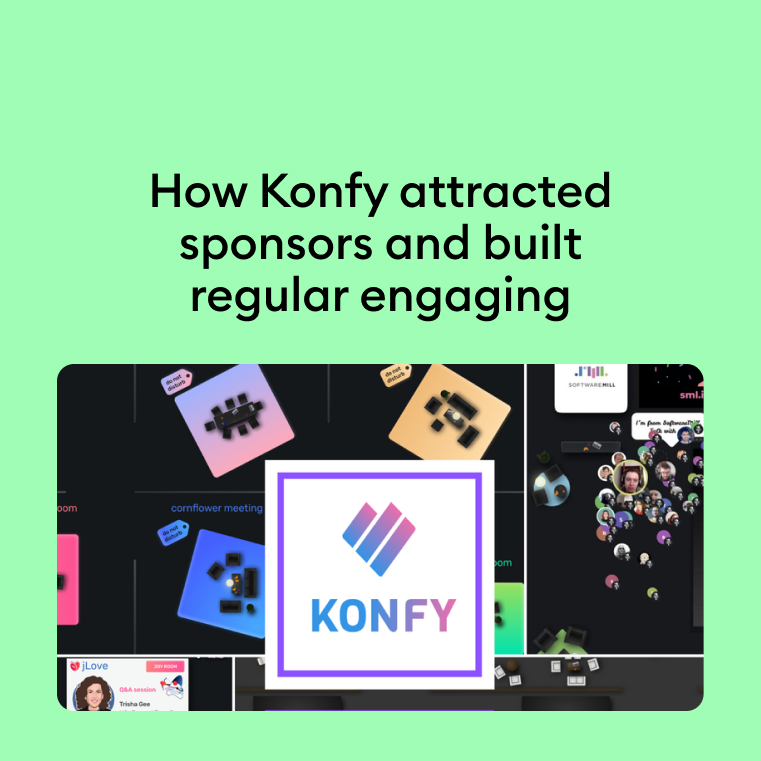 While it may feel like the only reason to have a virtual conference over a physical one is that because you are forced to, the story can be different. Efficient virtual conferences can bring even better experience, deeper relationships for attendees, along with tangible business results: more attendees from various sources to come.
This article dives into the story of how Konfy succeeded hosting thematic online conferences regularly. We will explore their event organisation strategy to host regular conferences with 1,000 people capacity, challenges that they faced along the way, and what contributed to event attendance and 4 sponsors per a conference attraction.
Online events were nothing new after COVID-19 spread
The conference market in the middle of 2020 came to a complete halt: a lot of virtual event platforms appeared on the market. Each of them covered various functions of online event management: from well-spread Zoom calls to full event management platforms.
I was one of the main organizers… at tech conferences where I am a frequent guest, speaker, and program committee member. Currently, I reside in Seattle, USA, and am running my own company.
Oli Makhasoeva, CEO and a co-founder of Konfy.
Meanwhile, Konfy already hosted online conferences for developers for one year and helped others to organize theirs using the best practices they learnt.
What online conferences were still missing
Although many virtual event platforms emerged with good capabilities and customer service, many event organizers still relied on platforms like Twitch, Zoom, and Facebook Live.
While these platforms became popular, they were missing a crucial aspect of conferences — networking. *High-quality online networking got more important as virtual events and conferences became a new and challenging way to build valuable connections those days.
As a developer advocate and a conference organizer, these are challenges that I faced and where SpatialChat came in handy.
Also, Konfy faced some difficulties with monetizing events, particularly turning them sponsor-friendly. There was a great need of creating engaging and informative conferences for developers and other tech professionals, still remembering about sponsors.
Turning physical event structure into the virtual
At that time Konfy searched and analyzed the best features, pricing, and support policies for over 50 event platforms. After narrowing down the list of established and rising platforms, SpatialChat emerged among top online conference platforms with top-notch functionality for online conferences and networking.
Around June 2020, I was looking for solutions for virtual events and visited one of the conferences that used SpatialChat. I instantly fell in love, and SpatialChat was very new but looked promising…

It was our first event on the platform, and, vainly worried about the possible issues, we only ran an after-party on it. Fortunately, it worked like a charm, engaged our community of 2,000+ attendees.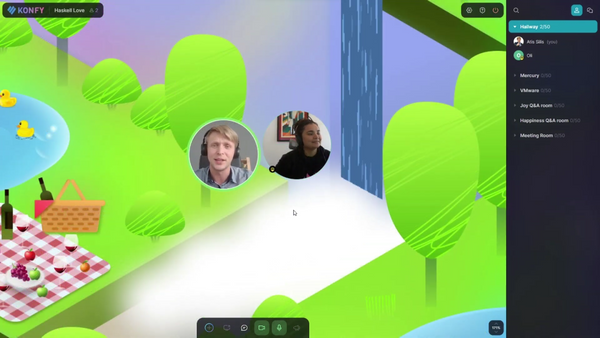 There were several crucial considerations while hosting online conferences by Konfy:
It was crucial to recreate a well-known arrangement for a physical conference. That included a concept of attendees or people "attending" the conference which meant being in the same space. Thus, the requirement was to have guests attend the main stage (speakers and sessions), an opportunity to visit sponsor booths, demos, Q&As without searching for a link to the right Zoom call all the time.
High level of collaboration should be supported. Collaboration via online experience allowed participants to connect and communicate with each other before, during, and after the event.  Such activities were realised on SpatialChat platform with such features as embedded content, flexible navigation, screen-sharing, and thus the event was pre-configured correctly.
Even some more than just the usual benefits of an offline conference were expected. For instance, users could access interactive sessions, participate in live games, and network with other attendees, all from the comfort of their own homes.
Since then, Konfy ran all networking and expo sessions in SpatialChat with their largest event hosted with no issues on the platform.
Spontaneous talks online appeared really important
Virtual conferences offer a richer experience and stronger relationships, resulting in more value over time. So, what is a hallway track exactly? It refers to the informal conversations that take place in the hallways of event venues, as attendees move between formal talks or have meals. These interactions often lead to fascinating informal discussions which form the so-called "hallway track."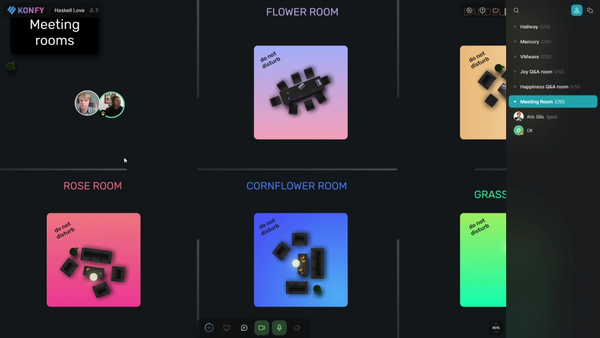 So, Konfy considered replicating the hallway track online as a very important part of their online conferences. This became super easy and intuitive in SpatialChat at that time thanks to real video bubbles moving freely around all the rooms, and proximity-based sound which helped to choose start and end conversations very quickly just like in the offline room.
Many people will say the best thing about a conference is spontaneous or serendipitous meetings and connections. As a conference rat myself, I agree with them, care about it a lot, and would like to broadcast to everyone - the hidden jam of all events is the hallway track.
Sponsor support affected the lifeblood of Konfy's business
Sponsor-friendly set up at any conference includes both a well-designed dedicated environment for them and their organised promotion. If a sponsor has a demo session at their booth during an offline conference, how can attendees get informed about it? Depending on the setup, an event host can choose to use displays to promote the demo or announce it from stages.
I'll be honest with you: financial support from sponsors is the lifeblood of my business. So I want to use the benefits of going virtual to fuel a more immense opportunity.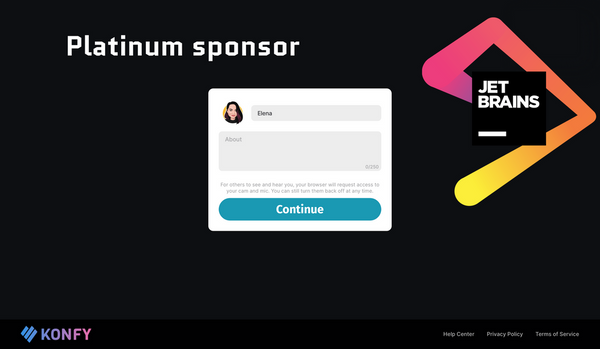 Similarly, in a virtual space, Konfy customised the promotion areas and broadcasted it across the space to ensure everyone is aware of it. In SpatialChat, you can create a flexible track with customized links so that each room has its own promotion areas leading to sponsor rooms. Additionally, there's a broadcast feature for making announcements to the participants in all rooms, which is helpful for this purpose.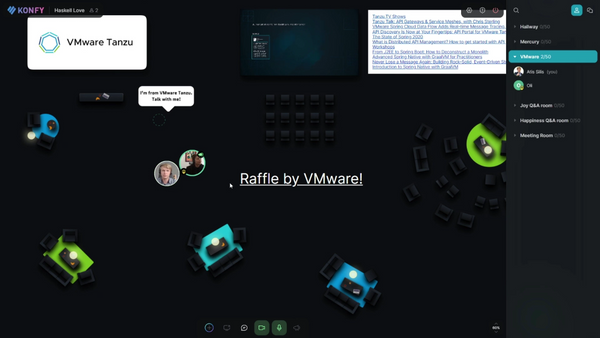 Instead of forcing our sponsors to passively waiting at booths for leads (like many do at physical events), I want my virtual sponsors to be put in front of thousands and thousands of members of their target audience. I want attendees to have a chance to engage with the brand in a way that they normally wouldn't.
Another aspect that Konfy kept in mind was the data. Virtual sponsors should have access to more comprehensive post-conference data reports to evaluate the success of the event for them. This includes information such as who attended their sessions, when participants dropped out, and demographics. And this data was tracked in SpatialChat through analytics reports prepared for each event individually.
So, Konfy cared a lot about our sponsors at each preparation step: they did a lot of one-on-ones and personal demos for them, showed them this pace, changed approach for each demo, regardless of whether those wanted to sponsor or not. They prepared a unique background for each sponsor, and customised the space correspondingly.
I hope to continue seeing how SpatialChat revolutionizes the world and helps event organisers to have the best conferences online.
Helpful materials
Here are some helpful links and great resources to dive deeper into the world of SpatialChat.
Let's explore it😊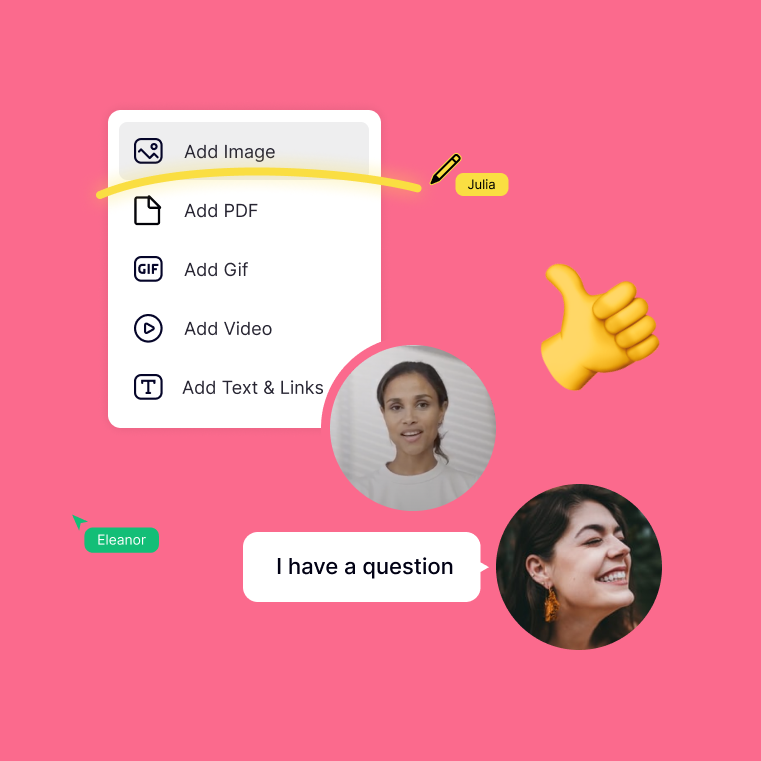 Let's kick things off with some simple guidelines to help you begin your journey of interacting.
Learn more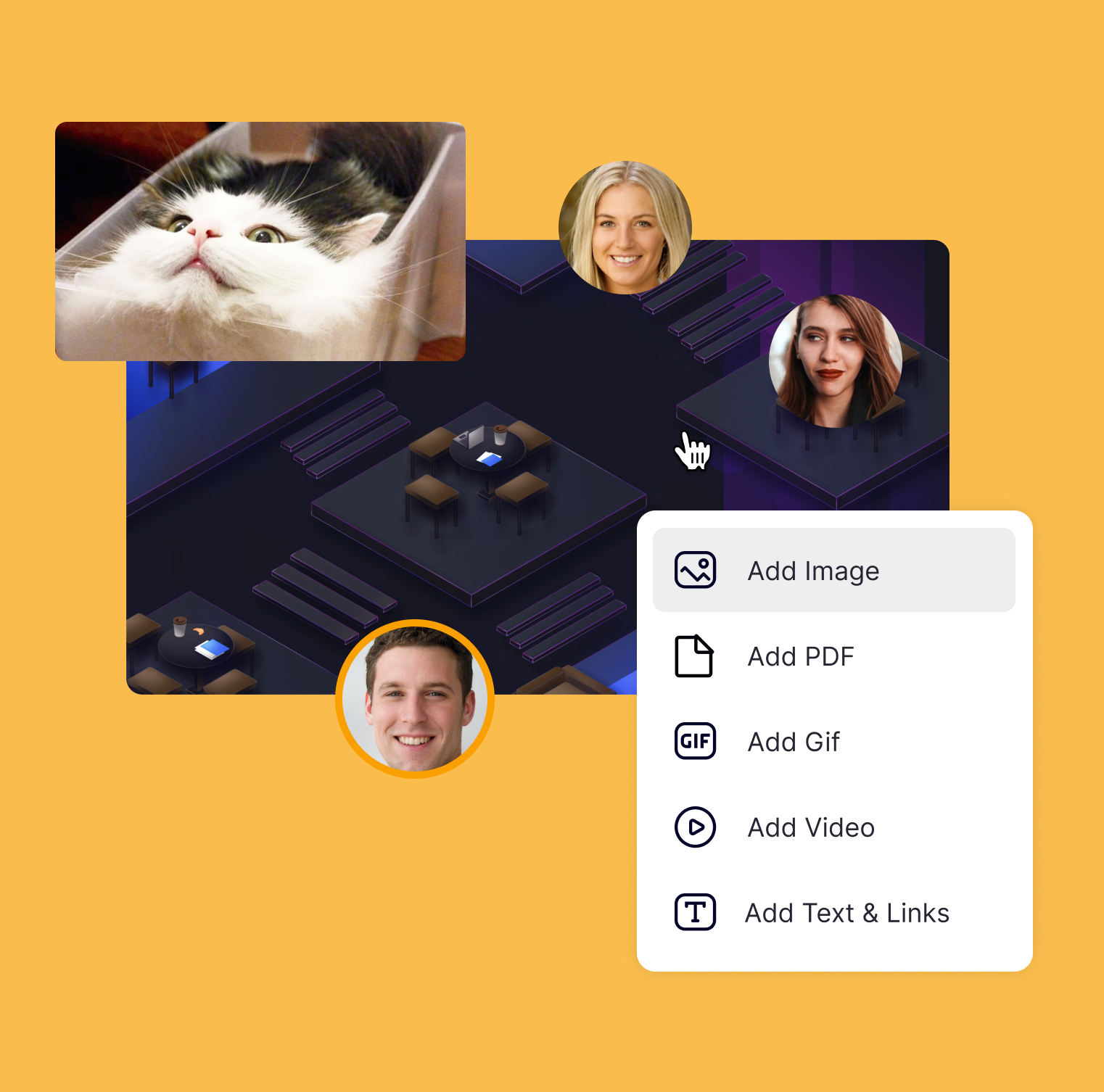 Explore, learn, and engage with SpatialChat!


Try for free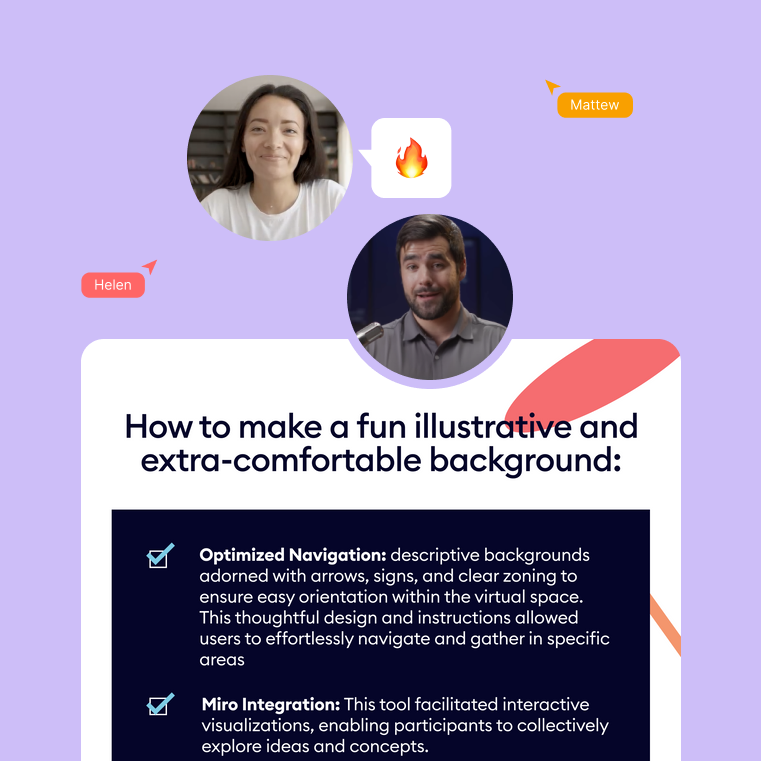 Discover creative ways to enhance your virtual interactions and collaborations..


Learn more