SpatialChat Release 28/12/21
Hey guys!
Here is the last but nevertheless very cool release of this amazing year🎄
We've cooked a lot of delicious stuff for our lovely users this year and we're going to make even more in the next one!
Thank you for staying with us and going hard together 🚀
Changelog:
Raise Hand on Stage - now you don't need to promote users to Host role in order to go on Stage anymore. They just can Raise their Hands and you as an Admin can give your permission. You don't even need to be on the Stage yourself.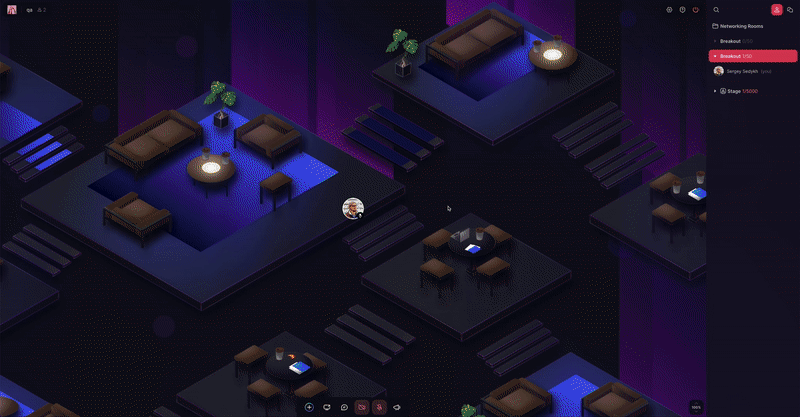 Video in Stage - it's one of the most frequently requested features. And it's already here. You can pin your own video in the Stage room when no speakers are present. You also don't need to pause it or delete when presenting - just go on Stage and it will hide until you leave the Stage🥳