Best Practices
Workshop or webinar? Find the difference and which format to choose
Creating an online webinar or a virtual workshop is a great option for those who want to undertake online, share knowledge, and engage the audience.
But which format is the best for you? Keep reading and find out.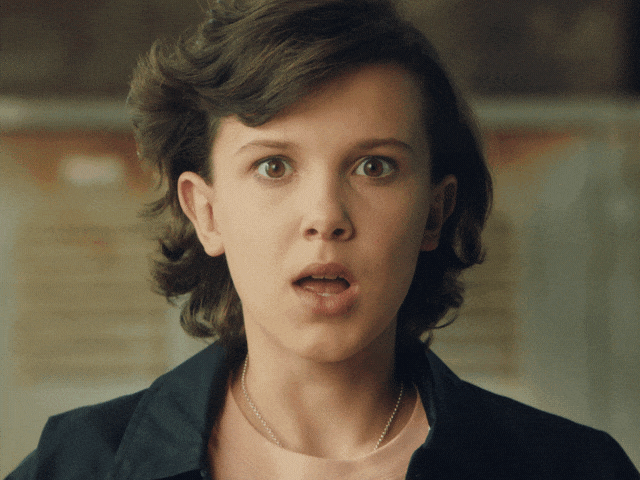 How a webinar works
A webinar is a short seminar or presentation that can be streamed online for viewers. It provides a collaborative and interactive way for businesses to connect with attendees and share information.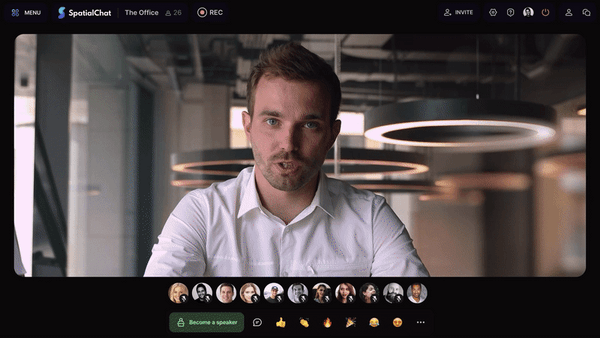 To participate, attendees typically register with their email address and join through a personalized link sent by the host. During the webinar, they can see and hear the presenter, view slides and other media, chat live, answer polls, and more. Presentations are often followed by live Q&A sessions where participants can ask their questions.
Webinars also allow hosting organizations to interact with their audience. The audience ask questions in real-time through an instant messaging tool or email, and the speaker or moderator responds during the presentation.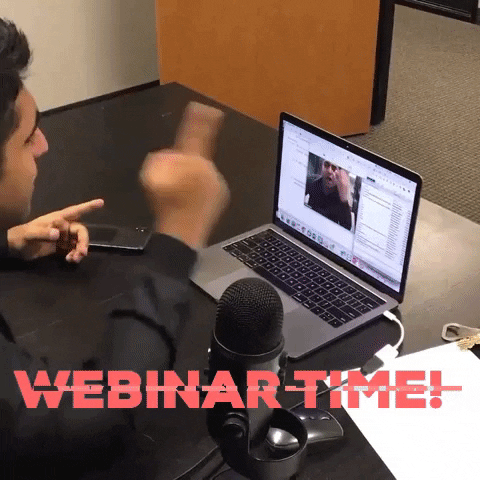 How a workshop looks like
A workshop is a brief and intensive educational program designed for a small group, either online or in person. Its focus is on learning specific techniques and practical skills in a shorter time frame.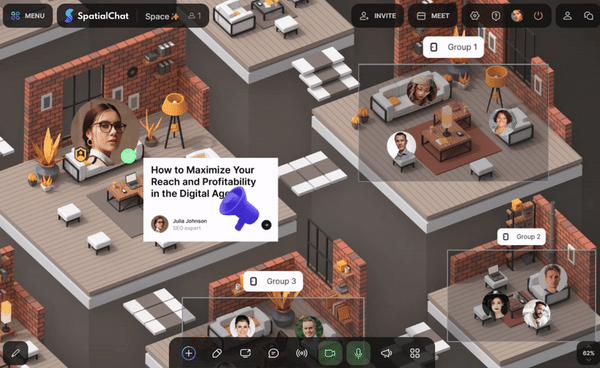 For this reason, workshops are ideal for training, lectures, and discussions on specific topics in a practical manner. Due to their dynamic and practical nature, workshops are typically short, lasting no more than 8 hours and can be held over a few days or in a single day.
A moderator, who is an expert on the proposed topic, conducts the workshop and prepares the support materials for the event.
Overall, workshops encourage greater interaction between teachers and students.
Webinars & workshops: similarities and differences
If we name the similarities, both webinars and workshops are methods for businesses to share information with an audience. They can be hosted by one person, a number of co-hosts, or even a larger panel. Additionally, both provide the audience with key information and takeaways. Webinars and workshops can also be recorded and uploaded to a video host.
There are some key differences between webinars and workshops:
Webinars are aimed at broader, larger, and typically external audiences. They can be accessed by hundreds or even thousands of attendees. Workshops, on the other hand, are more intimate events that allow for a deeper dive into the material, making it difficult to cater to a large audience.
Workshops are typically hands-on, allowing participants to practice what they are learning, while webinars are also typically used to promote and sell products or services related to the topic being discussed. Therefore, webinars often include a pitch at the end.
Webinars are typically free online events that are conducted by industry professionals. Workshops, on the other hand, are taught by experts in a particular field to provide participants with a deeper understanding of a given topic.
How to choose between a webinar and a workshop
When deciding between webinars and workshops, both options benefit education establishments, online schools, or education businesses. Here is a breakdown of the benefits of each option.
Webinar is a good choice when:
If you want to keep the event exclusively online, webinars are the way to go. This makes them a convenient option for remote presentations, with participants joining from all over the world. Choose to be visible on-screen, or use slides or pre-recorded material instead.
Once you are eager to strengthen your organization's brand by demonstrating expertise and thought leadership in your industry. By engaging with your subscribers through a webinar,  build credibility which will lead to increased loyalty and advocacy for your brand.
Webinars are a highly effective marketing tool you should consider. By conducting informative webinars, you can provide valuable insights to your target audience, grow it, drive more conversions and sales.
Workshop is a good choice when:
By charging an upfront fee, workshops allow you to share more valuable information that you wouldn't give away for free.
Workshops are best suited for smaller, select audiences ready to take a deeper dive into the material. They are great for people who have already purchased from you.
If you need to integrate both in-person and virtual events, depending on the material being shared and the location of the attendees.
A workshop, in its most basic form, is hosted as an internal event organized for the purpose of acquiring knowledge, while a webinar is a promotional tool used to engage an external audience. While both a workshop and a webinar serve different purposes, they can be equally effective in providing valuable information and enhancing the learning experience. By understanding the goal and the targeted audience, you can better put together a remote information strategy that works.
Helpful materials
Here are some helpful links and great resources to dive deeper into the world of SpatialChat.
Let's explore it😊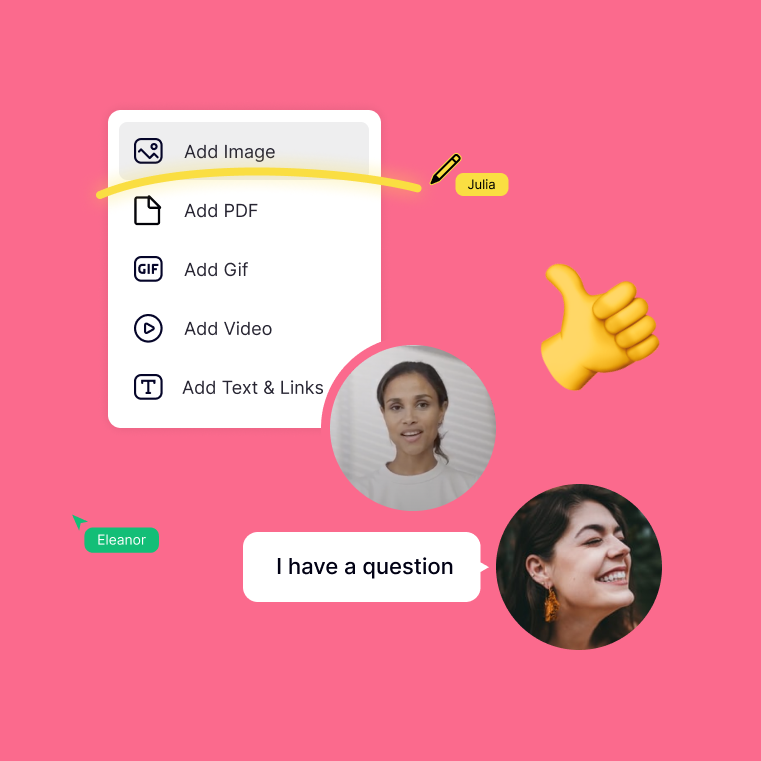 Let's kick things off with some simple guidelines to help you begin your journey of interacting.
Learn more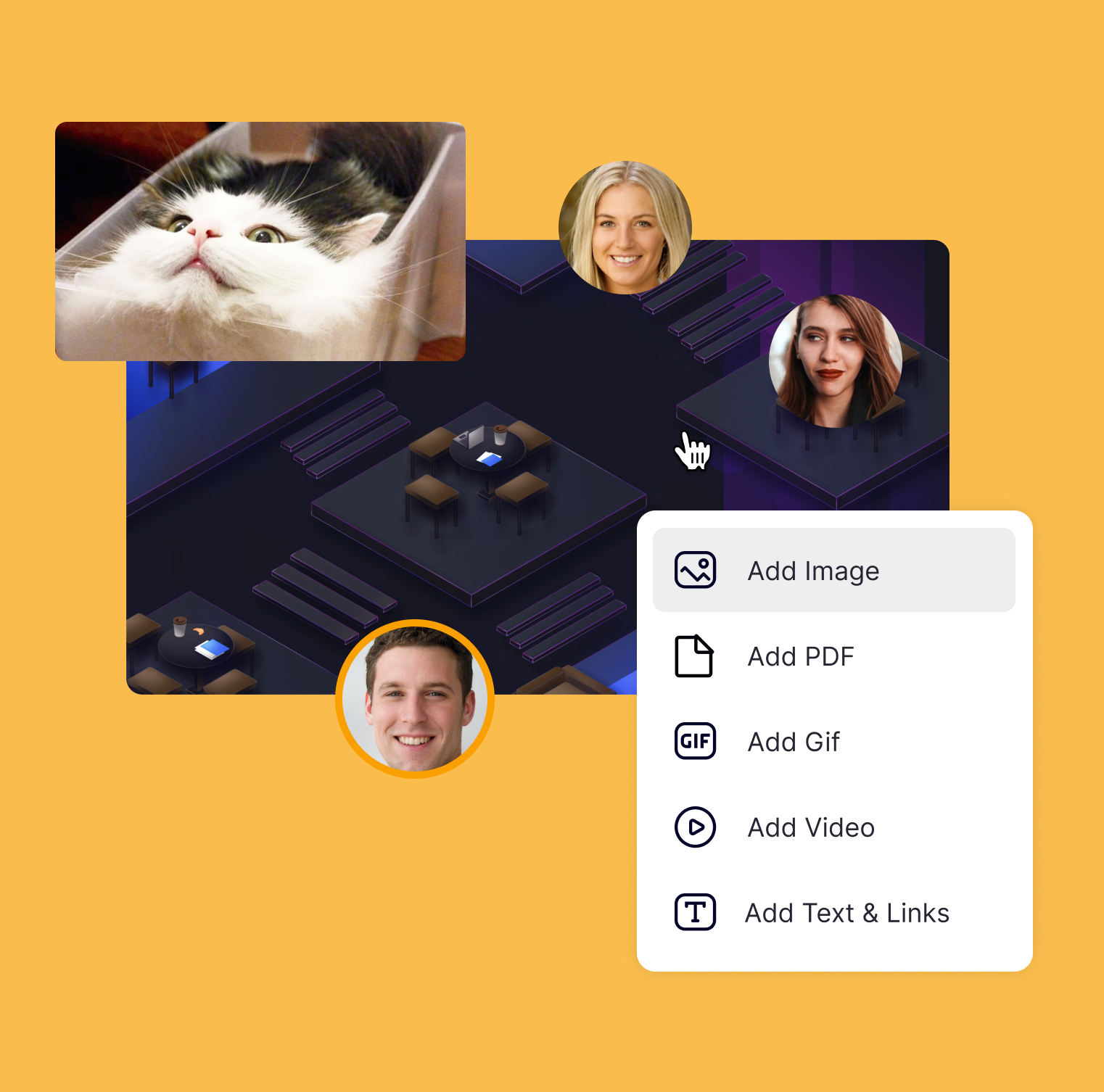 Explore, learn, and engage with SpatialChat!


Try for free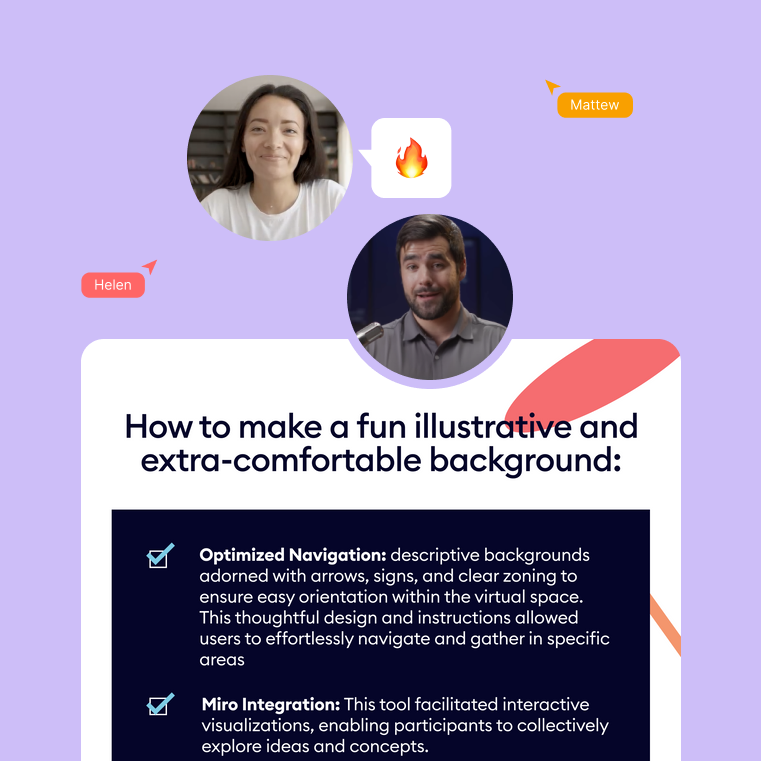 Discover creative ways to enhance your virtual interactions and collaborations..


Learn more