Best Practices
Virtual Event Budget: You can go with just $100 using SpatialChat
Considering the recent pandemic, and despite people being vaccinated, virtual events are the only safe option to gather a group of people in one place at a time. While virtual event organization seems easy at first glance, in practice, you still have a lot of things to foresee and prepare for to make your virtual event profit-driven.
Some companies end up spending more on virtual events than they could have spent on organizing a traditional one, but it doesn't mean that you can't host it with a virtual event budget. In this article, we will discuss virtual event planning costs and prove that you can launch a profitable and branded event with $100 in your pocket.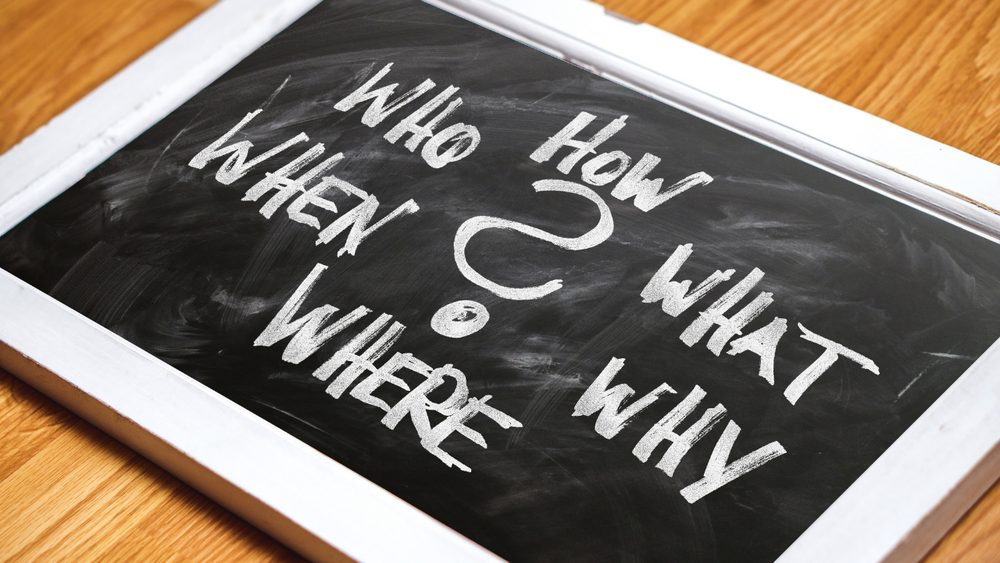 How Much Does It Cost to Host a Conference?
Virtual events' pricing range is pretty extensive.
Below are average virtual event expenses depending on the conference's scale, duration and specifics:
A one-day virtual meeting can cost the company $4,000-20,000
A two-day online conference with top speakers will cost $20,000-75,000
A multi-day virtual event can cost $75,000-150,000 depending on the costs of the equipment, speakers fees, virtual conference platform pricing, the complexity of branding, the cost of the professional consultation on the event planning, and much more.
How can $100 be sufficient when virtual event costs seem to be significantly higher? Let's apply the LEAN methodology to virtual event budget planning to find out where you can cut the expenses without the risk of decreasing your conference ROI.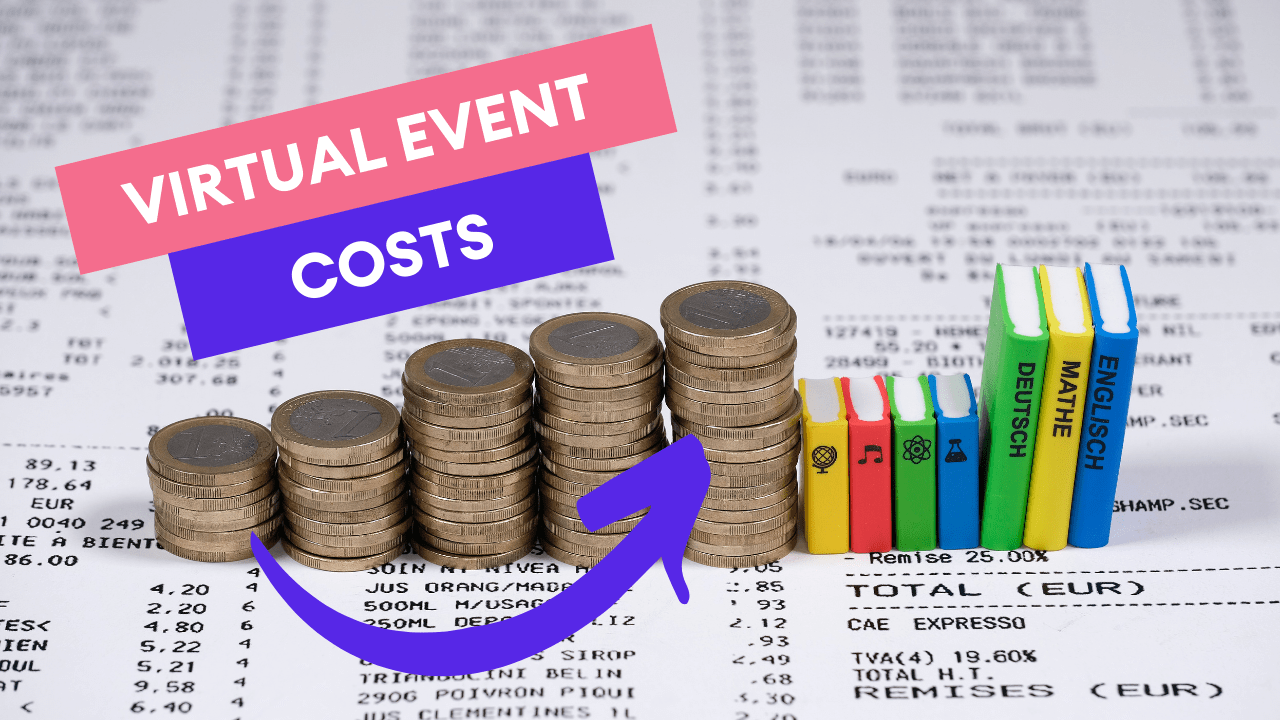 Virtual Event Costs Breakdown
Virtual events pricing usually consists of the four expense categories. They are the costs that make your virtual event possible. Undoubtedly, the companies ready to invest a lot in their virtual event have more spending categories, but if the goal is to optimize your virtual event budget, then carefully planning for the spending categories will be enough.
The key spending categories include:
Software. The choice of software matters not only from the perspective of virtual event platform pricing but also from the perspective of the user experience your event will promise. There are a lot of apps to choose from, whereas Spatial Chat offers you a free option for up to 50 people in one space.
Marketing. Get ready for the fact that the lion's share of your virtual event budget will go towards promotion. Still,  some marketing cost optimization tips will allow you to promote your event effectively without the need for a hefty investment.
Speaker fees. Your speakers are at the heart of your virtual event since the attendees are going to pay to access their expertise. Choose them wisely, and of course, you will have to pay them for their participation.
Video editing. After your event is over, you will have to edit the videos and distribute or sell them to the leads who missed the event. Allocate some part of your virtual event budget for this purpose.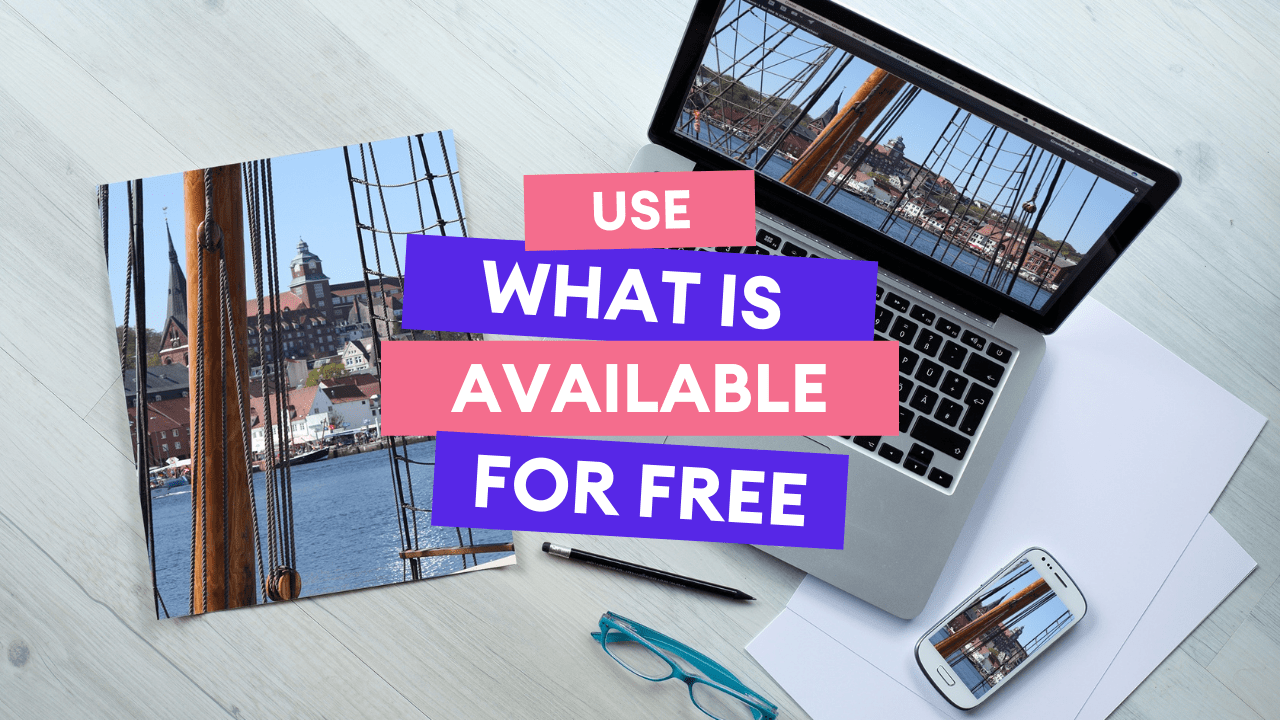 Virtual Event Budget Template
Here is a simple yet clear virtual event budget template you can apply when planning any online conference:
Costs by category. In this section, you have to outline your virtual event costs according to the spending categories we have listed above.
Expected costs. This section is for the costs you intend to spend per category.
Actual costs. Here, you have to reflect your actual spending per category to have a clear picture.
Leftover budget. If you have spent less than intended, write down the remaining sum in this section so that you can either recalculate your virtual event budget after the event is over or distribute the extra money for the categories that need additional investment.
How to Cut Virtual Event Expenses and Hold a Conference with Just $100
Although virtual event planning costs usually reach thousands of dollars, you can still optimize the expenditures by applying some smart and cost-efficient techniques:
1. Be smart with the speakers you invite. Hiring opinion leaders, influencers, and industry experts may cost a fortune. Still, it doesn't mean that your event can't promise a valuable experience. To do it, you have to choose less popular but proficient speakers in exchange for the opportunity to promote their personal brands and get in touch with prospective leads.

2. Be creative with your marketing and use as many free options as possible. While your virtual event marketing is the priciest part of the job, you can still save some money. Below are some simple yet effective tips.
Create a landing page for free with Wix (or any other similar platform). You need this page only once, so there are no reasons to overpay for the development process.
Write about your event. Most likely, you will be able to come up with an attractive description of your event, highlight its value and encourage prospective attendees to join it.
Test Google Ads campaigns. Google PPC advertising is very flexible so test some low-budget campaigns first to determine which tactic works better.
Use the FOMO tactics. Come up with compelling calls to action and countdown timers to create the Fear of Missing Out. Use them across all your marketing channels.
3. Allocate some budget for post-event marketing. Also, don't forget that you need some money for an after-event promotion. This is the opportunity to upsell your services, engage the leads who couldn't participate in an event and build the feeling of your new event expectation.
4. Choose an affordable yet effective virtual conferencing platform. Virtual event platform pricing is usually high. However, using SpatialChat, you can get started with streaming for free, cutting off one of the main spending categories. Our video conferencing software can be used for events of any scale and provides advanced branding features. Save your budget but still deliver an engaging experience to the attendees using SpatialChat!
Conclusion
Virtual event planning costs don't have to be heavy on the pocket. The opportunity to save on venture is the top benefit of virtual events over traditional ones. Follow the listed tips and start planning your next virtual event with just $100 on your balance! Choose your priorities and use available resources.
Helpful materials
Here are some helpful links and great resources to dive deeper into the world of SpatialChat.
Let's explore it😊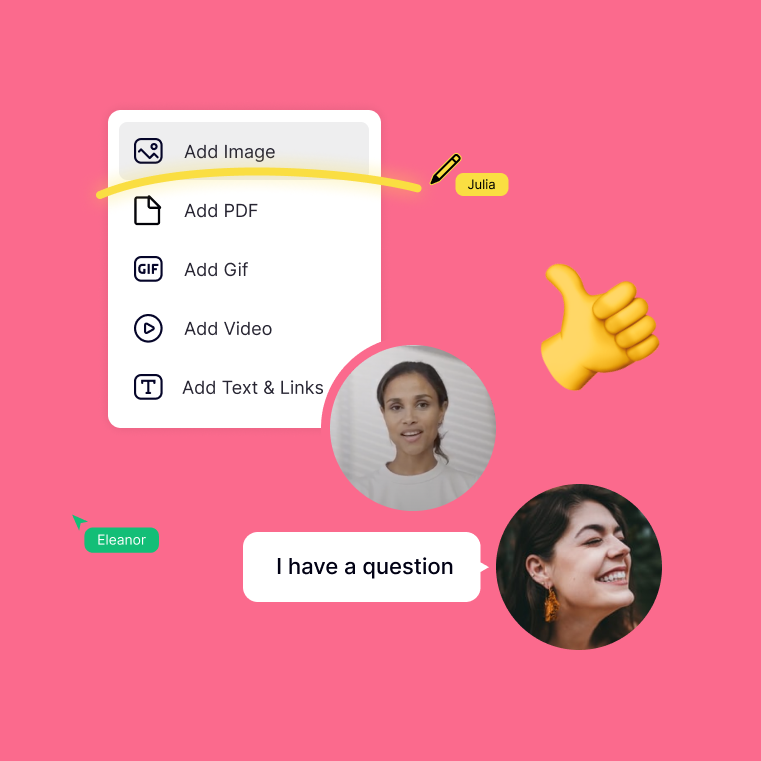 Let's kick things off with some simple guidelines to help you begin your journey of interacting.
Learn more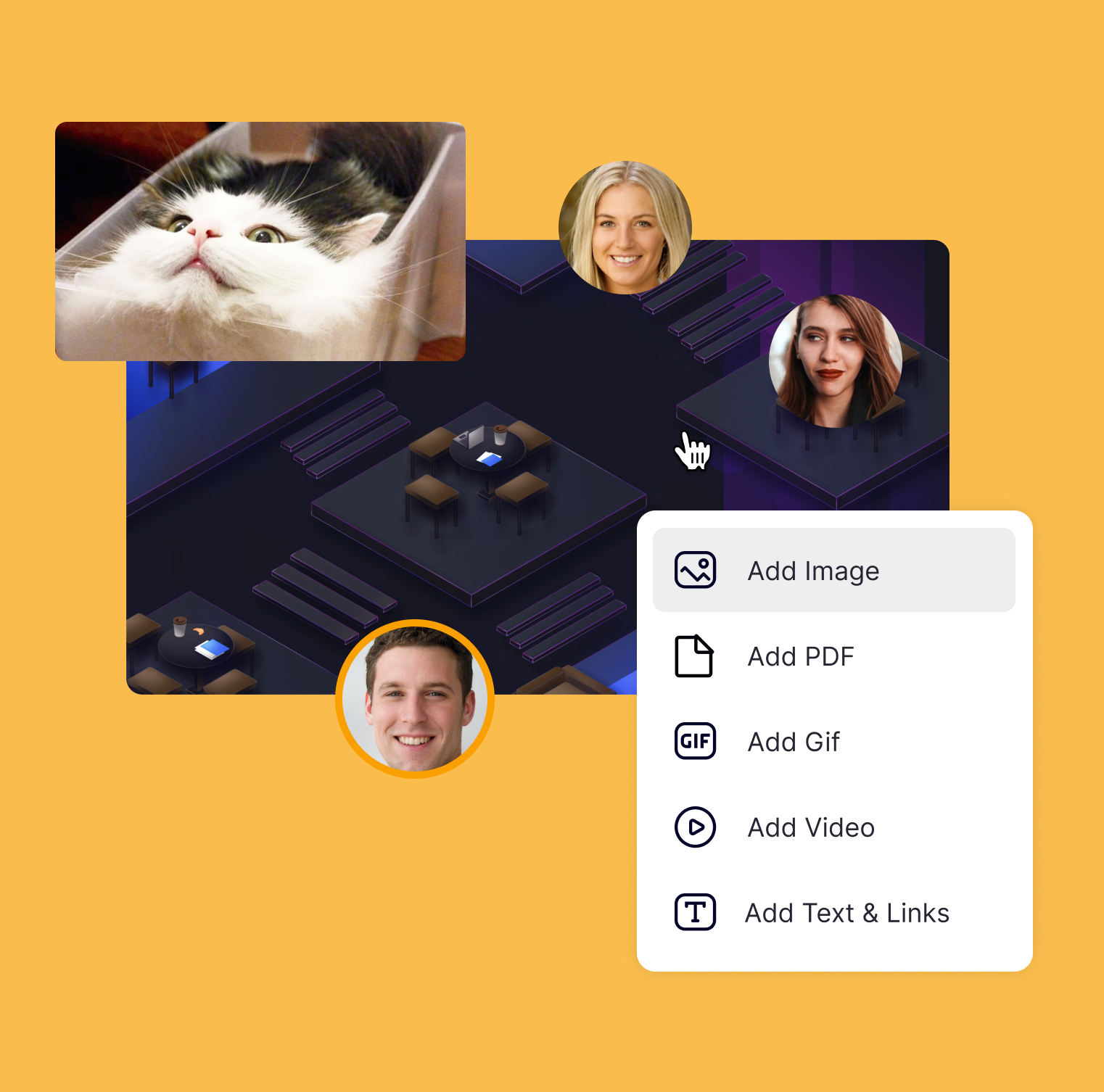 Explore, learn, and engage with SpatialChat!


Try for free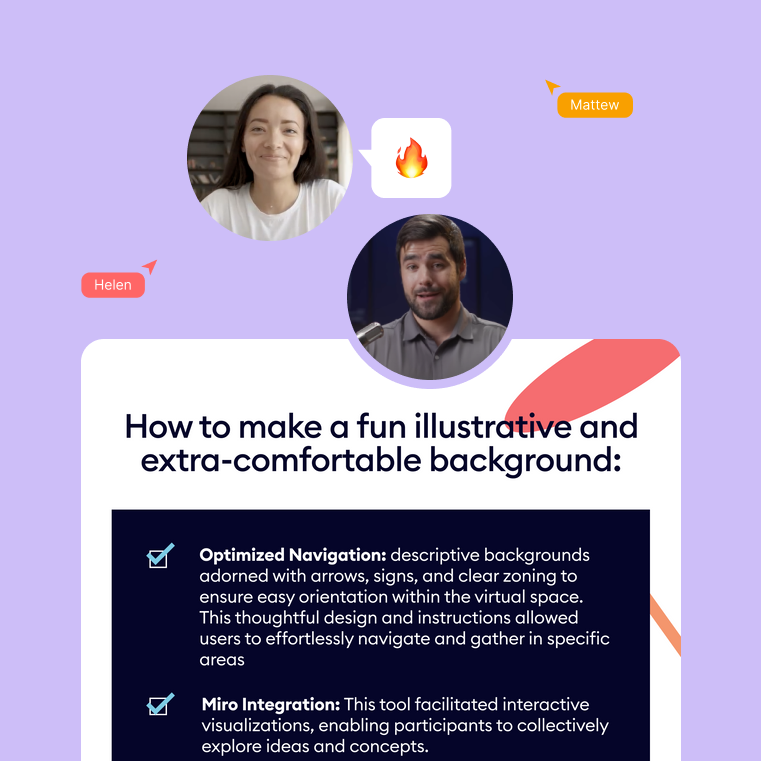 Discover creative ways to enhance your virtual interactions and collaborations..


Learn more