Best Practices
Let's explore everything about a successful virtual conferencing
After spending more than a year of enforced isolation, we all know that the concept of virtual conference is not going anywhere soon. Experienced and productive home-workers also learn how to utilize virtual conferences to communicate with their managers and team members and engage their targeted audiences.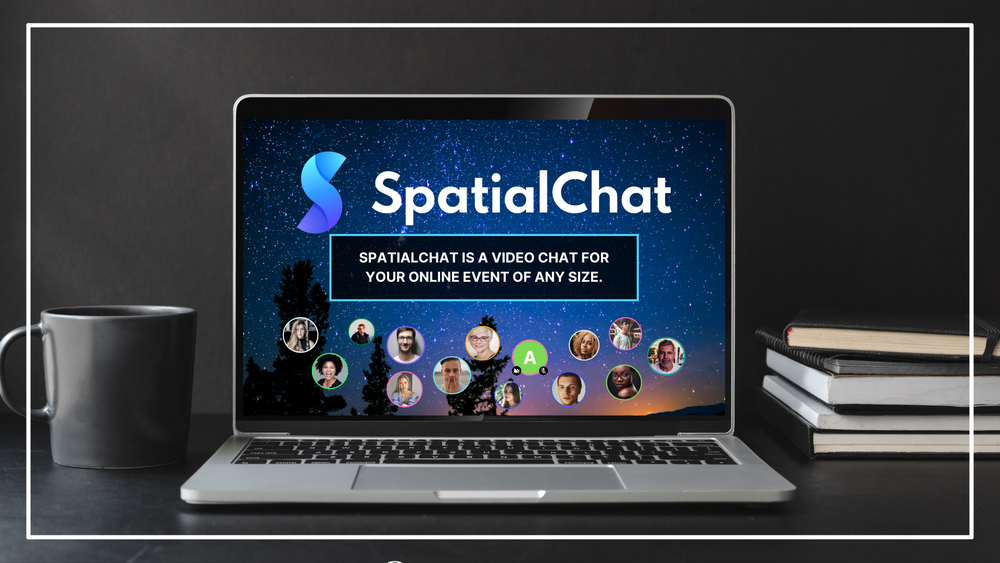 Let's dig deep into the world of virtual chat and virtual conference and check out the ineluctable facts and indispensable benefits of this powerful medium.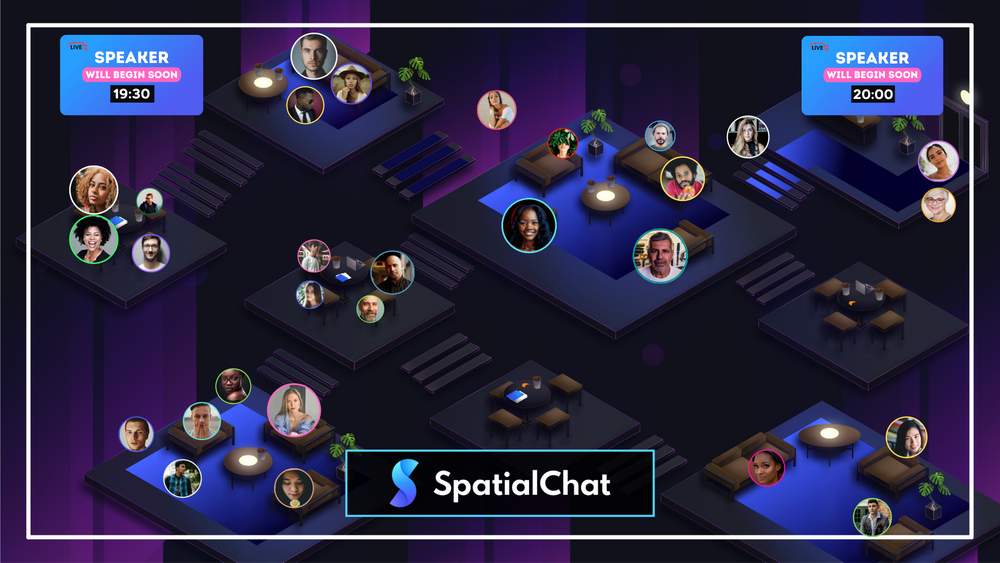 A virtual conference is a travel-free and cost-effective activity that allows geographically dispersed participants to meet, learn, and exchange their views through various communication tools like computers, laptops, and other electronic devices.
People often muddle up a virtual conference and a video conference. Are these two the same? Well, there is a thin line that differentiates these two mediums.
The participants of a video conferencing usually see the interactor only and communicate through chatting, whiteboards, or desktop sharing. They are unable to make any changes on the screen. Simultaneously, virtual conference allows the participants to see the presenter and the other participants and requires web camps and more bandwidth to get connected.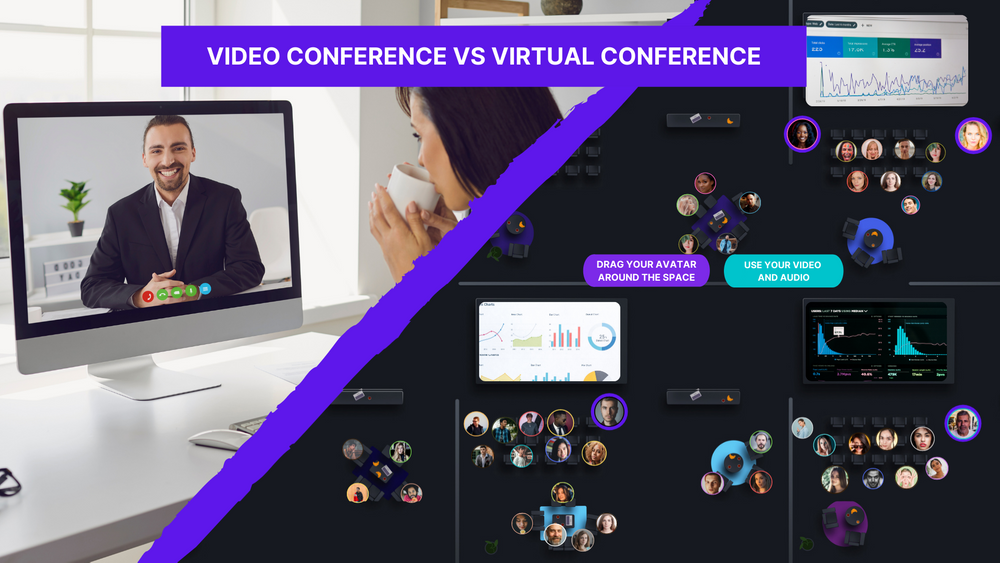 Virtual conferences were already famous even before the Covid-19 pandemic. Therefore, we can easily understand that a virtual meeting is not a temporary phenomenon, and your business can reap phenomenal financial benefits out of it. How? Let's find out.
Cost-effective solution.
One of the most prominent reasons for arranging a virtual event is its cost-effectiveness. Different organizations often organize several conferences in a year. As a result, they have to spend their hard-earned money like water. That is why a virtual meeting becomes one of the most coveted options for penny pinchers, including organizers and attendees. What can be better than attending a virtual chat event without draining money on extensive traveling, overpriced catering, and accommodation?
Unlimited usages.
After completing a physical event, can you ever think of reusing that event place? No! But a virtual event gives you the ultimate flexibility of hosting multiple events anytime throughout the year. The best part is that anyone can join a virtual event in their leisure time as well. As there will be no rigid attendance time, the number of attendees and repeated visitors will increase significantly.
Collaborate with global attendees.
The live networking rooms, one-to-one video conferencing facility, multiple social networking channels allow you to arrange a virtual conference with a global audience. A physical event entirely depends on those attendees who can invest their valuable time traveling and attending a conference. Therefore, a virtual conference significantly boosts your networking possibilities and opens the door of endless global potentials by dropping this travel necessity.
Outstanding flexibility.
Nowadays, when we all are confined in our homes, the virtual conference comes to our rescue. The virtual world has opened a playing field for great immersive experiences, including live streaming, augmented reality, virtual reality to engage people. While attendees can easily connect with the presenter through audio and video chat, businesses have the power to showcase their latest products in front of the worldwide audience and train people. So the flexible nature of virtual conference gives you the ultimate stress relief. In short, a virtual conference is not just an acceptable alternative to a physical meeting but the most desirable one.
A sustainable solution.
Ditch those recycled hand towels, refill cups, and bamboo straws, and enter into the sustainable world of virtual conferences. Whenever we think about a virtual conference, it immediately springs to our mind that a virtual chat session will be eco-friendly. Hosting a physical event is not a piece of cake. From carrying the logistics of attendees to food wastage and generating CO2 from refuse waste, you can smoothly shun all this rubbish by hosting a stupendous virtual conference for your business.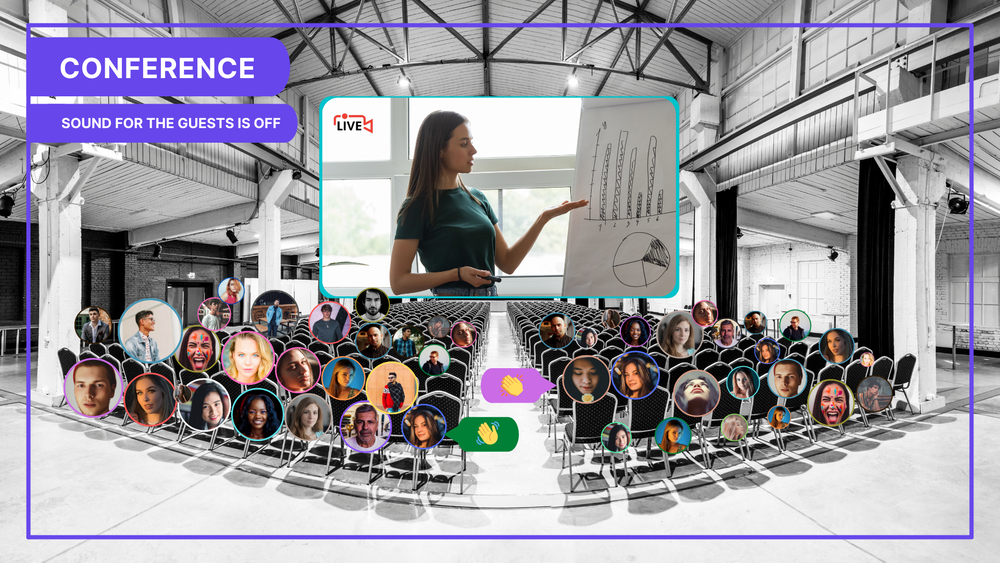 Are you involved in the fields of public speaking, online events, entertainment, or event organizing? Then you must have already participated in this marketing strategy. However, any business can reap the benefits of a virtual conference. You have to chalk out a perfect strategy. Let's explore some exceptional possibilities.
A virtual conference can be a stimulating event. So you must consider it when physical events are feasible to reach wider audiences. At first, you should start with asking a few crucial questions.
How will this virtual event add value to your business?
Who will be the speakers?
Can your decided topics bring people to pay for this virtual event?
Can we explore networking opportunities out of this virtual chat meeting?
Will you offer a different price for those attendees who want to pay extra charges for exclusive content or virtual chat?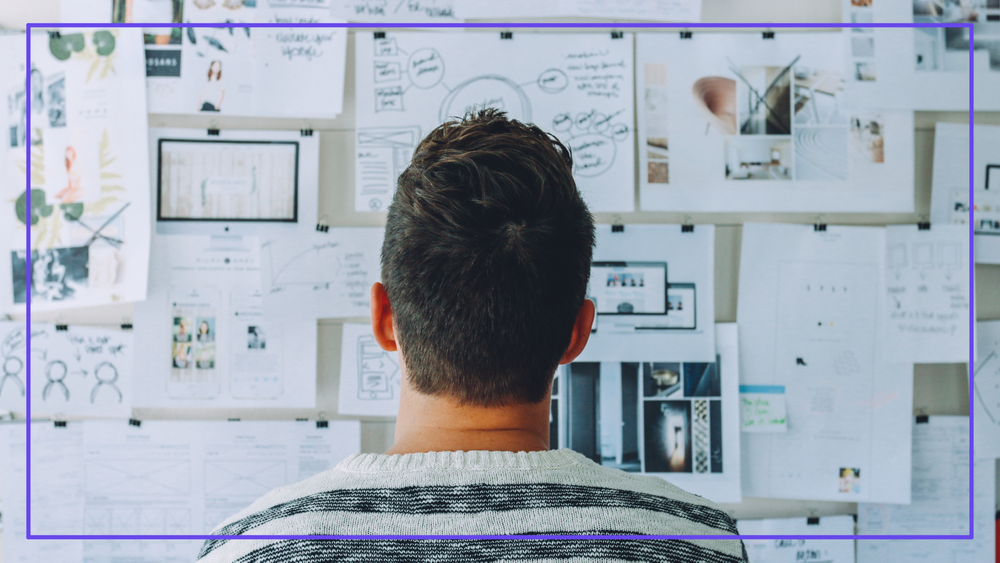 After deciding all these factors, you should add creative resources, hosting price, platforms, speakers, marketing price, and swag price to your budget list. You can easily estimate how much a virtual conference will cost you.
Pay heed to your content.
Lack of excitement is the biggest problem in a virtual conference. Whether you admit it or not but attendees usually prefer to do multitask at a digital gathering. They can keep their eye on the screen while trying to accomplish their targets for the day.
That is why hiring an accomplished virtual conference coach and designer is indispensable. Your delivered information through virtual chat should be visually exciting and dynamic. You can even boost their energy by inviting a surprising guest. Keep in mind that dynamic content hovers around people's minds even when the virtual meeting is over.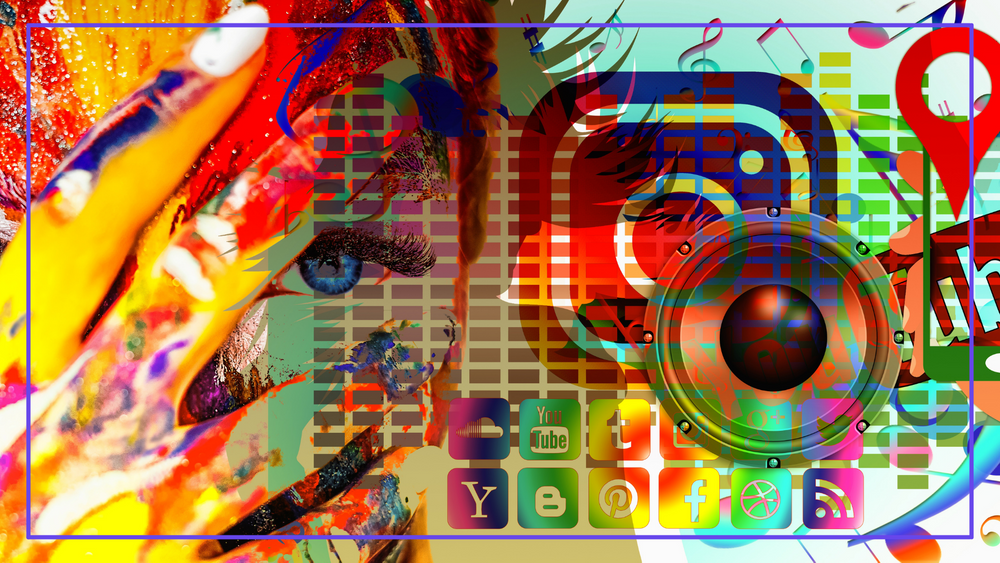 Introduce new interactive mediums.
Replicating the energy of a virtual conference is quite challenging. However, people can happily invest their valuable time if they get inspired in that interactive virtual meeting. With most of us locked into a video box on platforms like Zoom, Google Meet, Skype, the desire to break out in a more engaging virtual platform increase.
The advantage of SpatialChat is that it gives a lot more freedom to the user. You feel, at least, a bit more in control, as you can make a "physical" choice as to where you go, even if it is only still a virtual experience.
Give value to your vendors.
The participants of your arranged virtual conference can get engaged by showcasing their technologies and products and open the door of new learning at the same time. This virtual chat session can be an interactive concourse where participants can raise their questions and get business solutions. In this way, you can build an incredible network.
Concentrate on the promotion.
Last but not least, promoting your virtual event is necessary for guaranteed attendants. While sending an invitation, highlight the value of your virtual conference. Don't forget to add the names of the speakers, vendors, themes, and other requisite details. Fun hashtags really work well on social media platforms. At the same time, press releases can boost your SEO. The promotion of this virtual conference should be included in everyone's social media channels, including you and your vendors.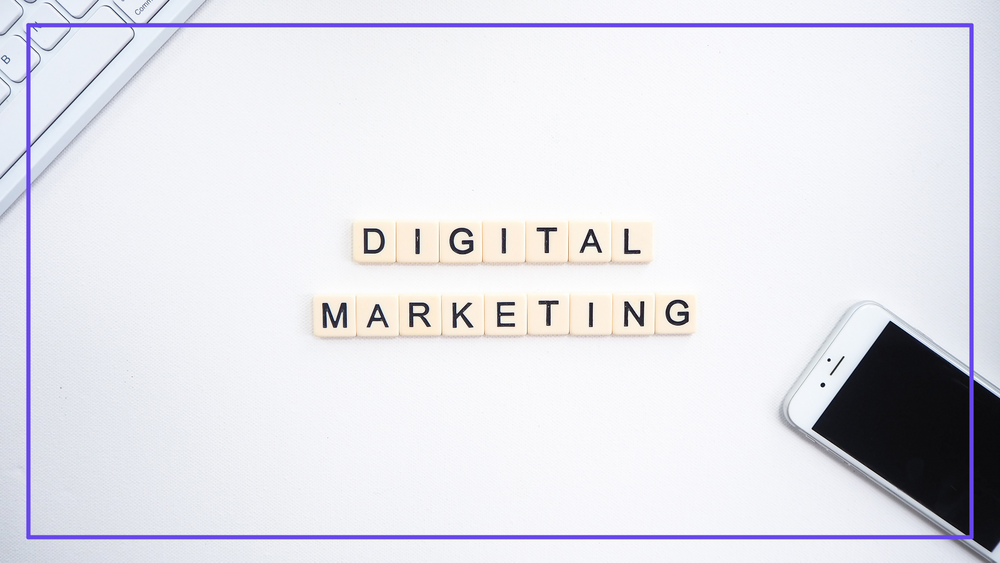 Let's check out some of the out-of-the-box ways to host and boost engagement in a virtual conference.
Virtual space.
The most valuable part of a virtual conference is getting the opportunity to meet estimable clients. You can roam in a virtual space to enjoy engaging activities, and this is only possible through a 3d expo hall. The right software allows everyone, including virtual conference organizers, participants, and exhibitors, to access this virtual meeting from any device.
Prioritize safety.
Choose a platform that offers the best security and protects the confidential information of your virtual chat. This platform should also be able to block unwanted guests who try to break into your virtual conference.
Get involved in a one to one session.
This is the time when you get the opportunity to connect with many adept professionals. A one-to-one session can bring immense benefits. We must agree that most trade shows and industry events are arranged to drive productivity and multiple networking opportunities. In that case, live demos, business card exchanges, and real-time conversations help you to thrive in this digital environment.
Small entertainment breaks.
Rock music after a keynote presentation can boost energy and make it memorable. Give a personal touch to your virtual conference by adding entertainment between sessions. Everything can drive enthusiasm in a virtual meeting, from a magician to a comedian or a fitness break.
Create evening activities.
Happy hours should be included in a virtual conference to increase their participation. While people crave personal interactions in a physical event, virtual conferences don't get much attention if the content is not up to the mark. Therefore different evening activities like small breakout sessions, live virtual game shows can make your virtual meeting creative, entertaining, and successful.
Contact sponsors.
You don't have to come up with these out-of-the-box ideas as creative sponsors will be there to develop exciting opportunities. You have to support them with resources to make these exciting events possible during your virtual conference.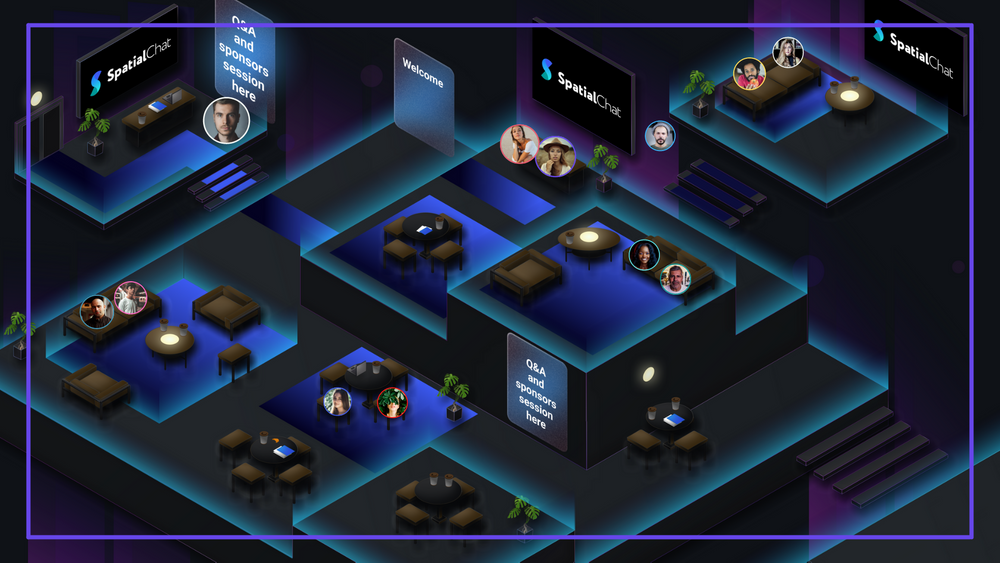 A video chat plays a crucial role in video conferencing. That's because a video chat usually takes information from one participant and transfers it to another. Therefore you can easily understand that a video chat allows you to talk to each other. We cannot even imagine a one-to-one virtual conference session without the video chat facility.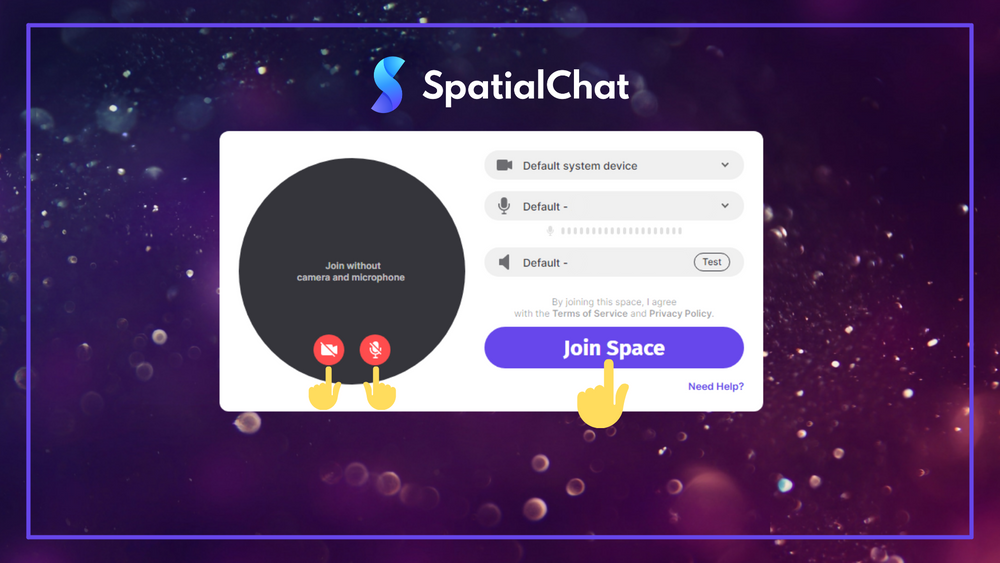 We already know that a video chat helps us transmit video and audio data over a digital network. Let's keep it simple. Video chat leverages us to interact with each other. Without a broadband internet connection, you cannot utilize this video chatting facility. At first, your data is transferred to the video conferencing system of the other member. After that, this data is decompressed and transformed into audio sounds and analog video images.
At first, you have to press the video chat button to join a particular video chat in a virtual conference.
Each exhibitor has a particular chat room, and attendees can join his video chat room.
Organizers can even take the help of video chatting apps.
The host of a virtual conference can get several benefits out of a video chat. For example, you can mute or unmute a participant, conduct a survey, ask or address different questions, share screen and documents, and involve in a one-to-one session or a group chat.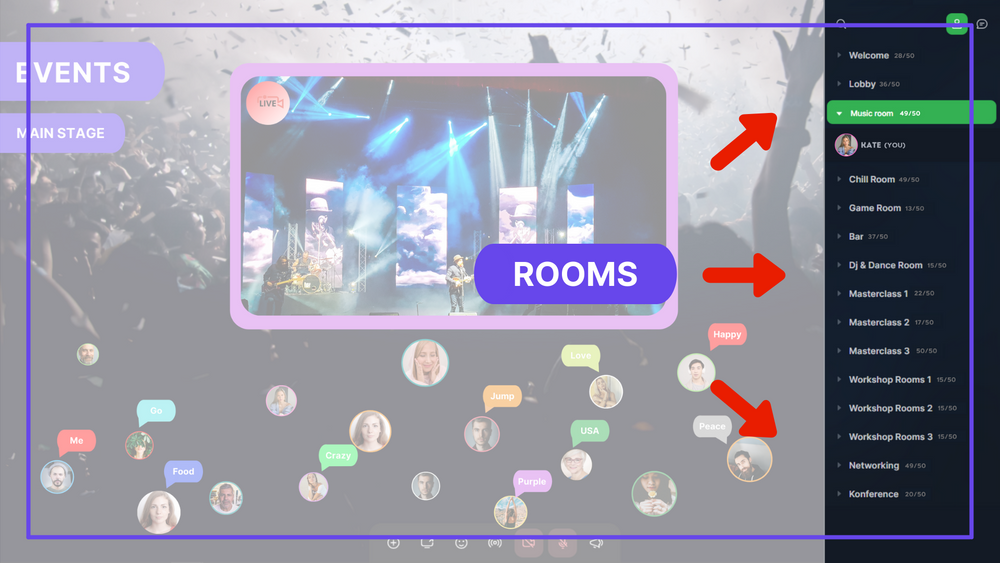 This time let's make a virtual strategy to make your virtual conference engaging. The most problematic area of a virtual conference is attendees leave an online virtual meeting whenever the content walks toward the conclusion.
Try to make it spontaneous by making the content solid and entertaining.
Don't forget your coffee or tea breaks in between fruitful conversations or a virtual chat. Organizations should grab the opportunity of making new connections by signing up for one-to-one video chatting sessions.
Apart from forking out a significant amount of money on a virtual conference's swag, you can redirect your budget to offer giveaways that add value.
Organizers should pay heed to meet the desires of the audiences in a virtual conference.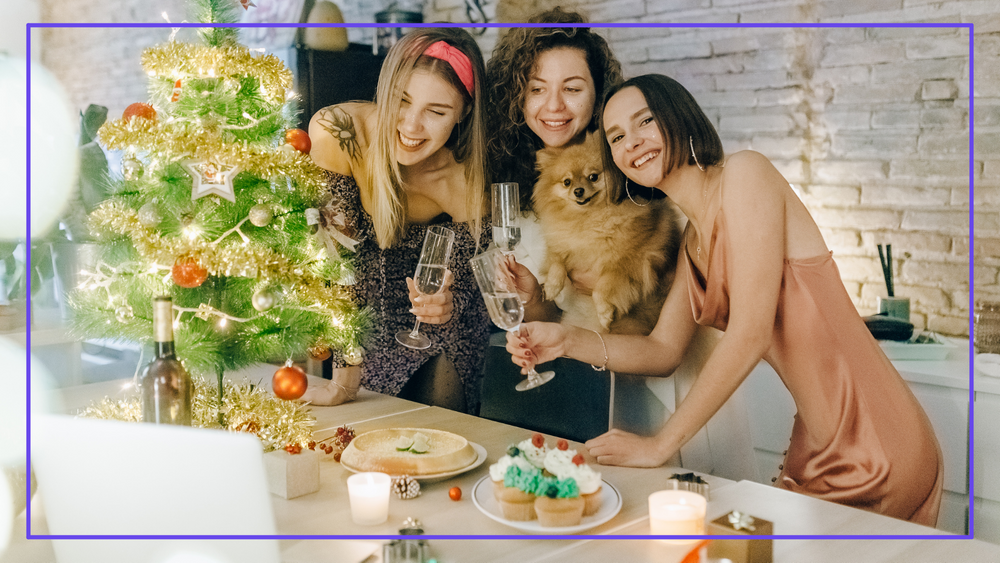 A virtual conference or a video conferencing connect people from all around the world through an internet connection and video conferencing software. In this video chat session, participants don't have to activate their cameras necessarily. They can simply use the microphone and utilize the chat feature for messaging other participants without interrupting the speaker.
A virtual conference allows people to participate in two-way real-time communication.
On the other hand, if you want to participate in a virtual event, your video conferencing button should be on all the time. Loads of people participate in a virtual chat event with a stable internet connection.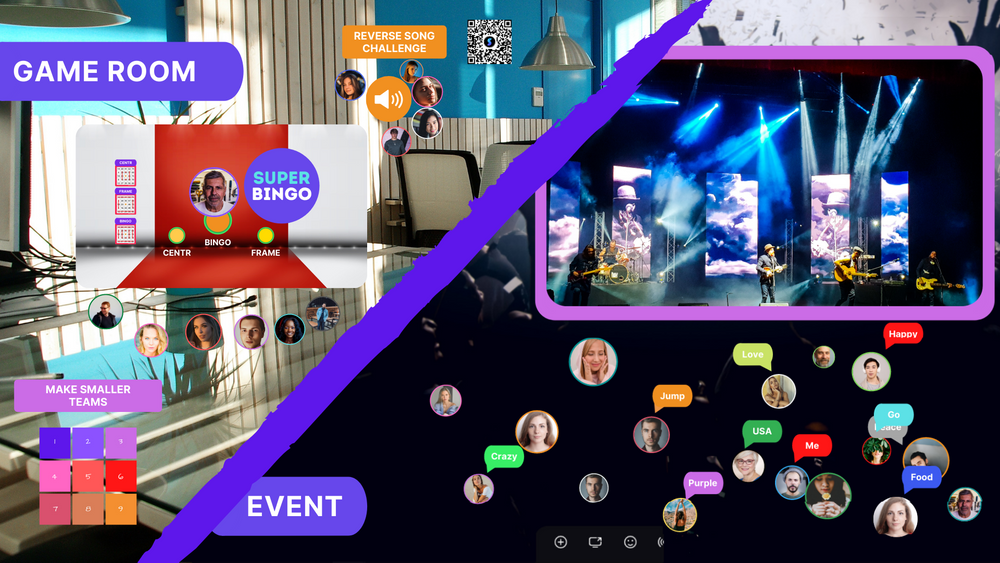 A limited number of people usually participate in a virtual meeting, while a virtual conference involves many people. On the other hand, a virtual meeting is an interactive session where people can communicate. But a virtual conference is usually controlled by the host or the organizer. That's because these video chat sessions are arranged to convey one-way information. Finally, a virtual meeting or a video conferencing doesn't require a separate registration process like a virtual conference.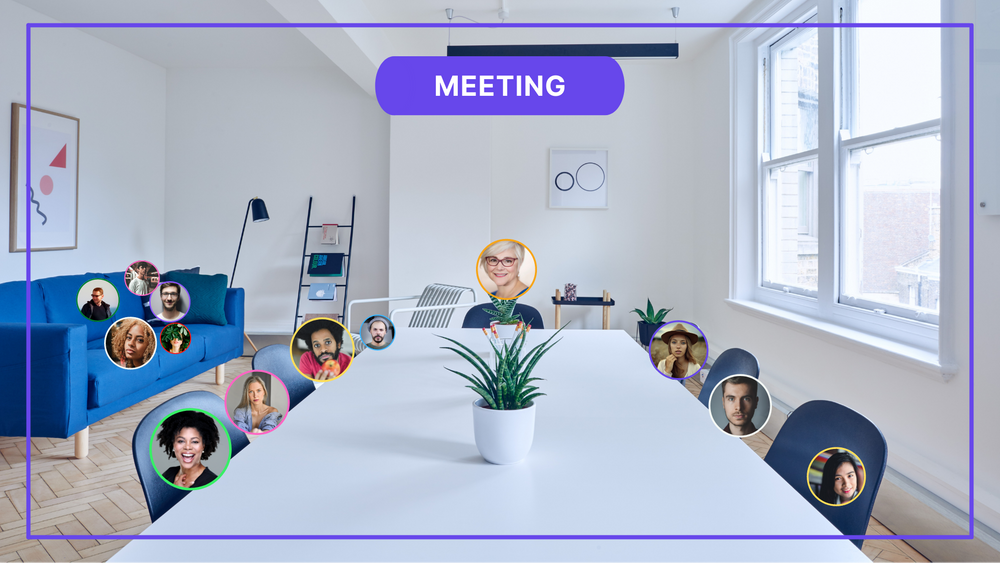 While participating in a virtual conference, you can send virtual meeting invitations for a one-to-one session. But you have to be prepared with all your questions and pre-meeting checks to kick off this meeting in style.
What can be better than arranging a virtual trade show in a 3D environment if you are planning a virtual conference? Several remarkable tools are available to create this 3D trade show. Try to develop something that can be used easily by the attendees. Utilizing a company's logo or prescheduled appointments will help you in that. Try to engage people so that they can happily invest their time in your virtual trade show.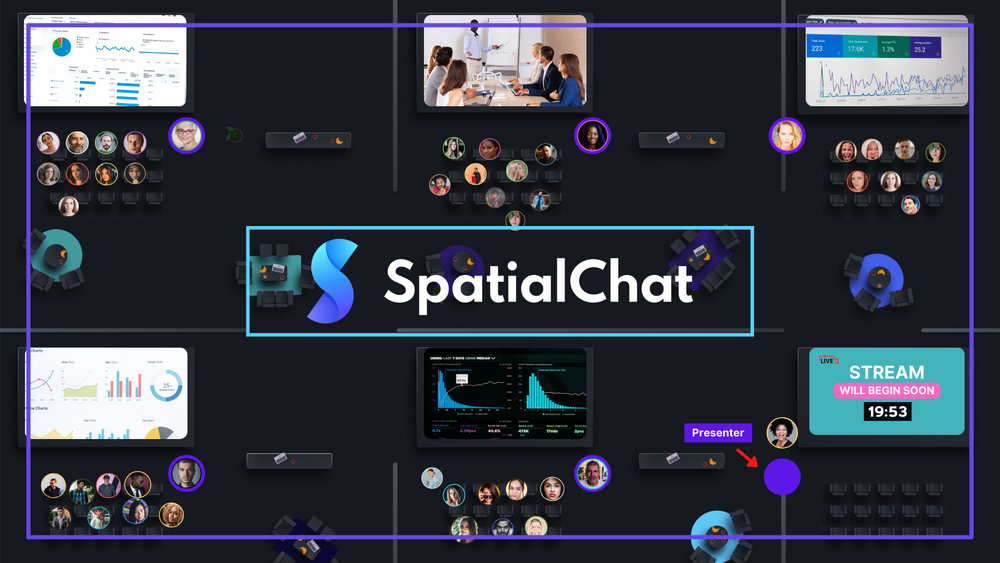 Creating an interactive 3D world is the best way to expand your reach and involve new audiences from different parts of the world. In that case, what can be better than utilizing a virtual conference where numerous delegates invest their time?
Now you can hire a virtual event organizer to create a virtual shop that offers a scalable 3D shopping experience. These shops replicate our mall's environment, and customers love to explore new products in that virtual shop.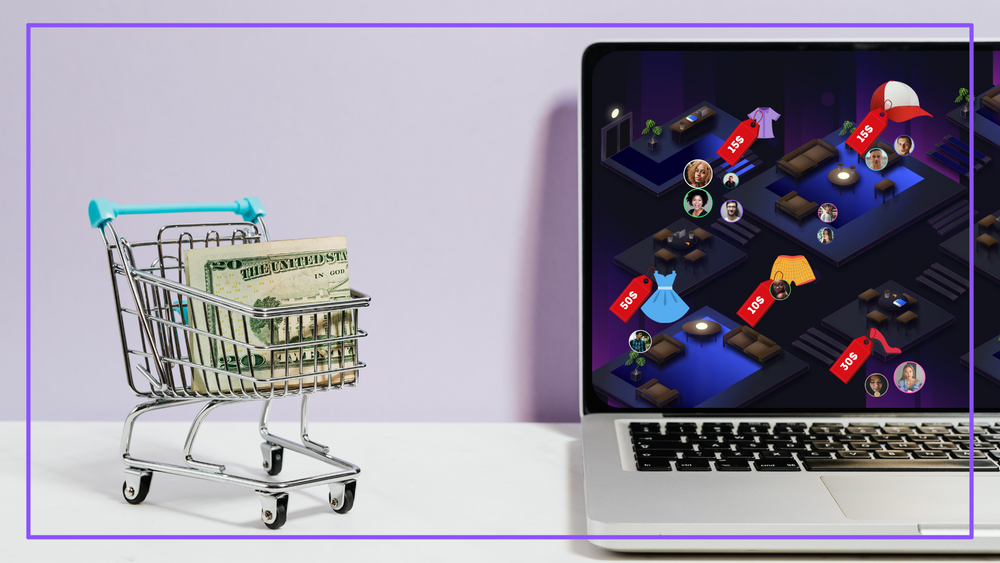 What questions should you ask to evaluate the success of a virtual conference?
When the virtual chat conference is over, you can take a survey by sending emails to the participants. Address yes-no, NPS, open-ended, and multiple-choice questions to evaluate your virtual chat conference's success.
How would you rate our organized virtual conference?
From where did you hear about this virtual event first?
What is the most favorite part of this video conferencing?
Did this virtual meeting able to meet your expectations?
Did this virtual meeting able to create any impact on your business?
What should we change next time in our virtual chat?
Will you participate again in our arranged virtual event?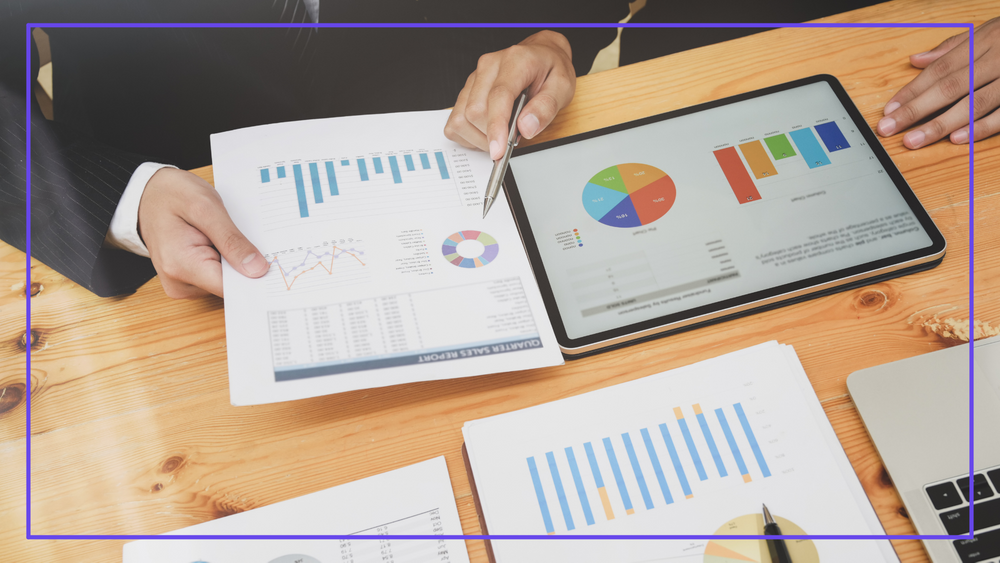 SpatialChat is a virtual space that brings the best break-out & networking experience for online events & teams of any size. Create your own-space and customize as you like, set the mood, and create an unforgettable event for your guests. To get a preview of SpatialChat, you can try out free demo space or sign up for a weekly demo.

Also, SpatialChat offers the stage for up to 6 speakers for a room of 1000 guests. To learn more, you can visit our help center or get in touch directly.
Learn more about SpatialChat.
Helpful materials
Here are some helpful links and great resources to dive deeper into the world of SpatialChat.
Let's explore it😊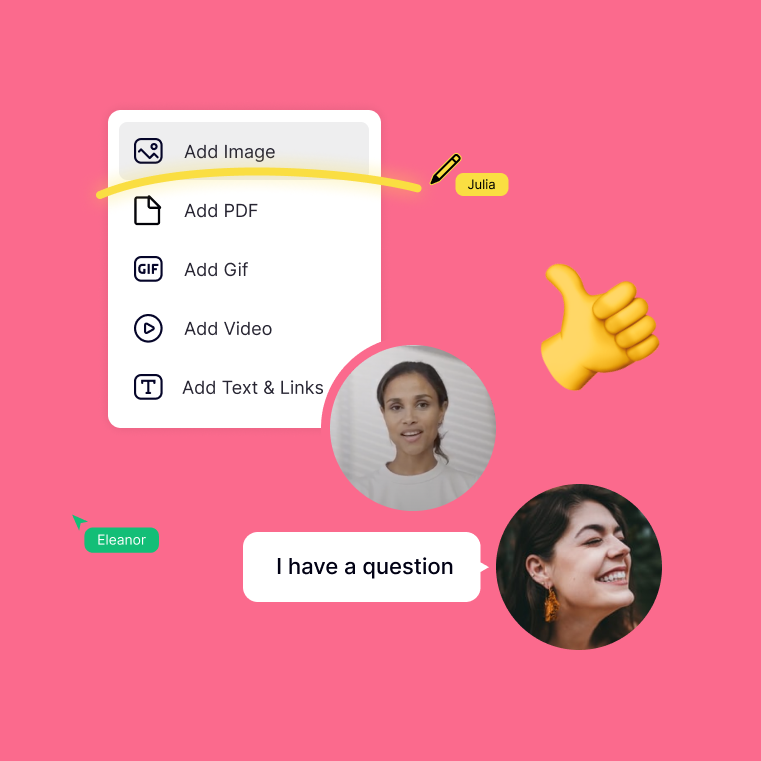 Let's kick things off with some simple guidelines to help you begin your journey of interacting.
Learn more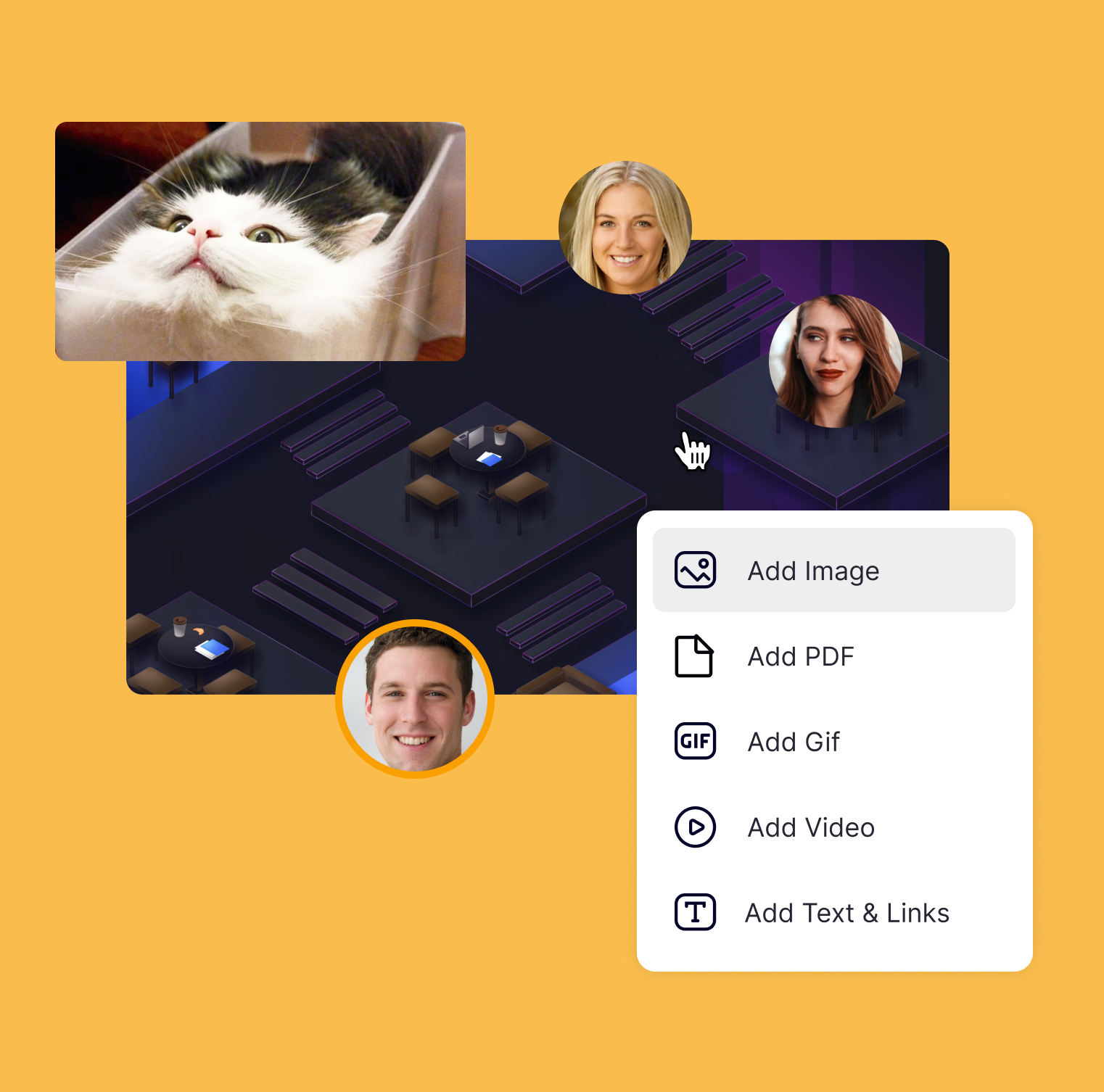 Explore, learn, and engage with SpatialChat!


Try for free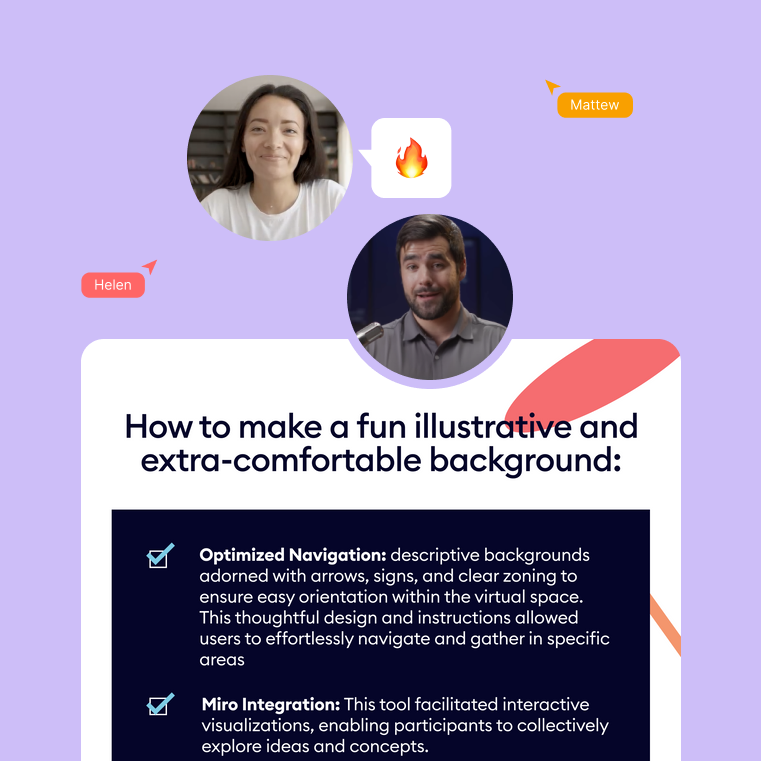 Discover creative ways to enhance your virtual interactions and collaborations..


Learn more