Guides
How to promote a hybrid event: 7 clever ways
Chances are that over the last 18 months during the COVID-19 pandemic, you or your colleagues may have had an important conference or training opportunity canceled or it moved online. Now, even though more people traveling for business again, some still may be wary of taking additional risks of coronavirus exposure.
If your organization is planning an upcoming conference, meeting, or networking gathering, you may want to consider making it a hybrid event. That way, you can have virtual attendees too.
Yet exactly what is a hybrid event? What does it entail? And what should you know about how to promote a hybrid event? Let's find the answers together.
What is a Hybrid Event?
A hybrid event is a blending of a traditional in-person event and an online event. Attendees can choose whether to attend in person or take part in your event virtually.
Some hybrid event examples include:
A conference with live-streamed or pre-recorded sessions
A trade show with live-streamed events and giving opportunities for online attendees to attend networking events
T-seminars both online and in-person
A hybrid in-person and online product launch or demonstration
Hybrid team meetings
Offering a hybrid event has several advantages:
You allow attendees to participate no matter where they are, so you may broaden your audience.
You may give attendees the option to view presentations and access content online that they may not be able to even if they attend in person. When you attend a conference in person, you may not have time to go to every presentation you want to or you may have to choose between two different training workshops to attend. With a hybrid event, you can ensure some of your most popular conference sessions or trainings are available online, giving every attendee the chance to learn from them.
One of the most important hybrid events best practices to implement is using a versatile platform for your online event offerings. With software like SpatialChat, you can host large-scale online town halls, kick-off events, networking sessions, and even social after parties. You even can use your company branding colors and logos in your online-hosted SpatialChat events to help promote your company and give your online event a common look.
Other hybrid events best practices you should keep in mind include:
Keep your online audience engaged (through online polling or Q&As, for example).
Keep your sessions to a 1-hour or less time limit, to ensure you keep your audience's attention (both online and in-person).
Check your online live streams beforehand, to make sure the audio and video systems are working correctly. Maybe even have a conference session speaker practice their presentation with the video conferencing software, so you can view it beforehand and offer feedback geared for an online audience.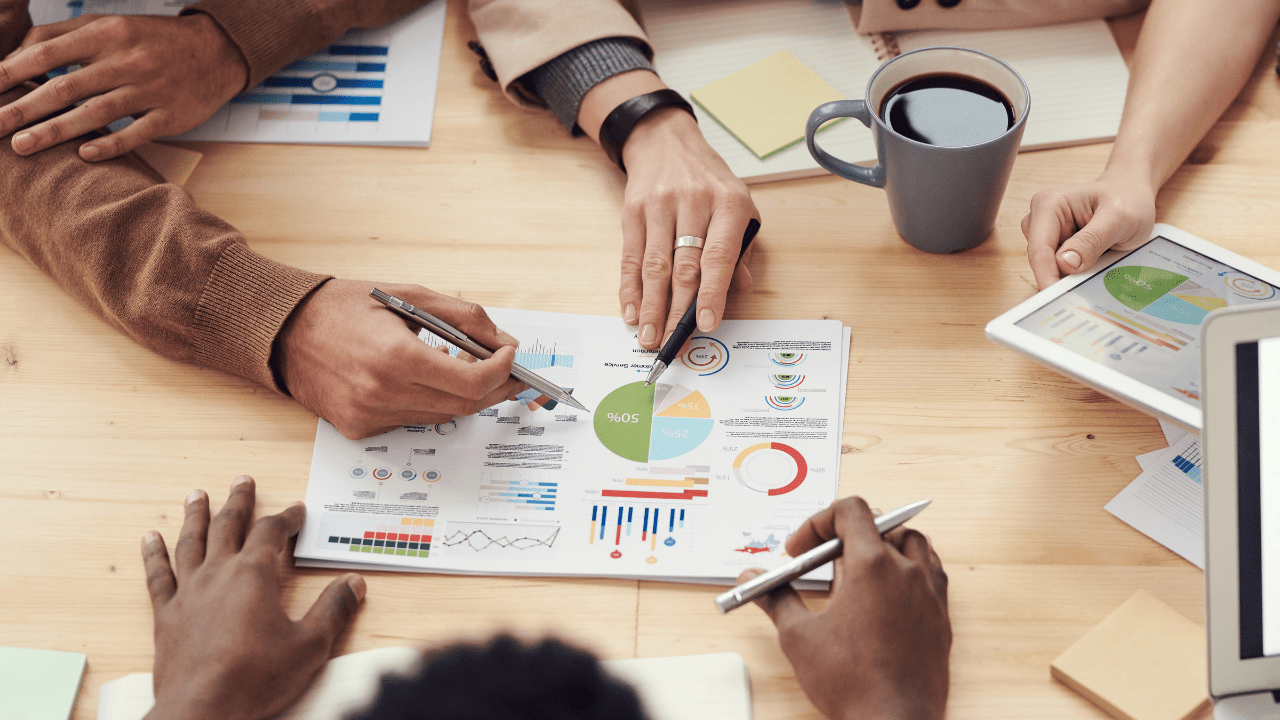 How to Promote a Hybrid Event?
Because you may be new to hosting a hybrid event or want to find out some more modern and efficient approaches, we've prepared for you seven clever ways to promote a hybrid event.
1. Launch an email campaign
Email marketing is one of the most cost-effective and productive ways to engage your potential audience. Emails can help you in promoting a hybrid event a few months beforehand. In the letter, share information about when your event is, what sessions you'll offer both online and in-person, and how to register to attend. But don't forget that to get recipients' attention, you'll have to come up with some catchy email subject lines so they will open your emails and learn all about your event.
2. Create a branded hashtag
Use a branded hashtag as part of your promotion campaign and for attendees to use when creating social media posts about your event. You want to attract attention to your event and give it a feeling of community. Creating a proper hashtag can help achieve that.
3. Plan a social media campaign
Strategically create Facebook, Instagram, Twitter, and maybe even TikTok posts each week, for up to two months beforehand, to promote your hybrid event. Use your previously created event hashtag in these posts. Also, publish the posts during the event to showcase some highlights and help attendees feel engaged in the event.
You also should encourage participants to post user-generated photos and comments with your branded hashtag included on their social media to spread the additional word about your event.
4. Create teaser videos
Teaser videos can help create excitement about your upcoming event. They immerse potential attendees, giving them a sense of what to expect at your event. Plus, marketers who use videos to promote an event see a 34% higher conversion rate, which is certainly a good return on your investment.
5. Develop a dedicated landing page
Create a special landing page where you share all necessary information about your hybrid event. Showcase your promotional videos here (and in your social media campaign) and have a one-click link to event registration. Reinforce the page with eye-grabbing visuals and user reviews.
6. Introduce your event speakers
Sharing the bios and photos of your invited speakers is an essential component of the efficient event landing page. If you want attendees to sign up for your hybrid event, having information on your speakers, their topics and their credentials will help you garner interest, especially if you have invited influential people in your industry.
7. Achieve maximum results with PPC ads, PR, and/or influencer marketing
For example, having a guest blogger promote your event can significantly raise public awareness and interest. You can also achieve this goal with a press release distributed across popular media outlets and paid ads.
Plan a budget for any paid campaigns in advance, as well as consult your metrics of success on any past activities to get the best ROI from your promotional efforts.
Helpful materials
Here are some helpful links and great resources to dive deeper into the world of SpatialChat.
Let's explore it😊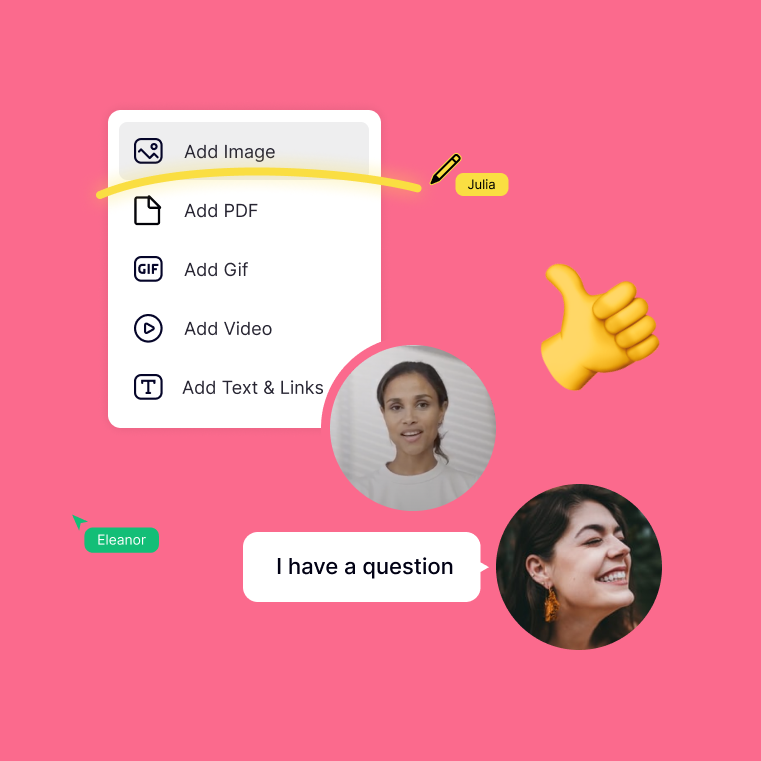 Let's kick things off with some simple guidelines to help you begin your journey of interacting.
Learn more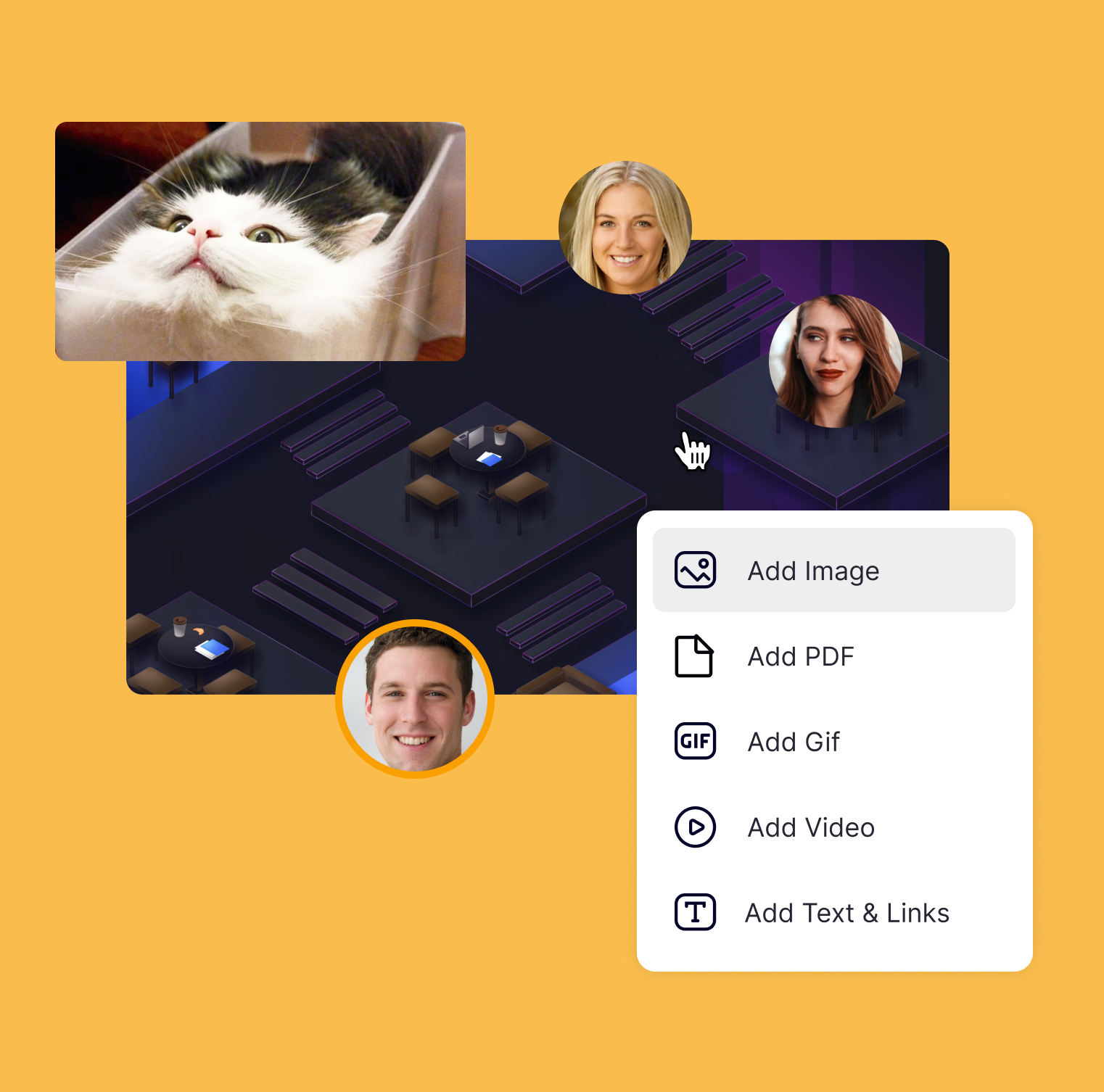 Explore, learn, and engage with SpatialChat!


Try for free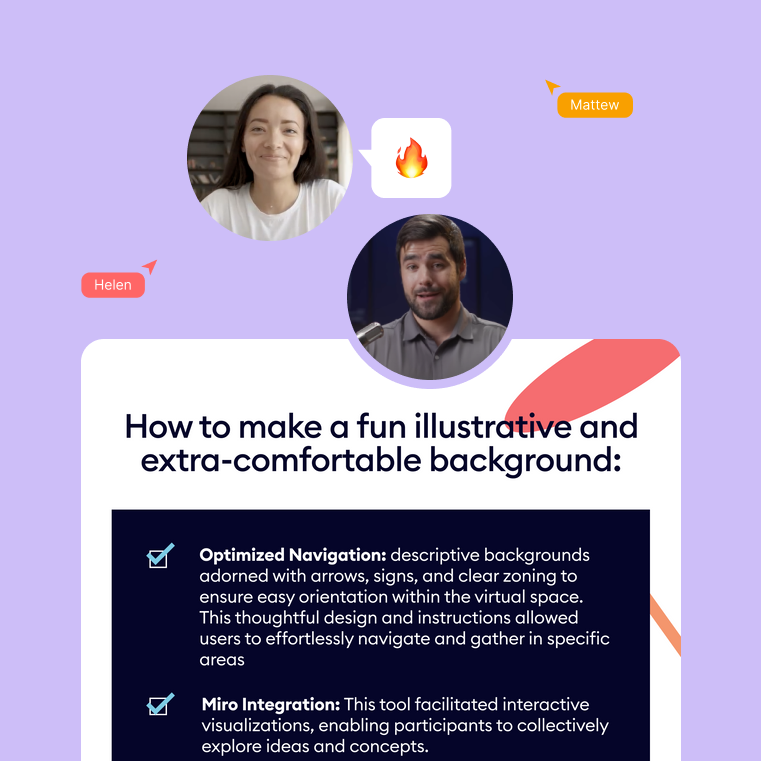 Discover creative ways to enhance your virtual interactions and collaborations..


Learn more