Guides
How to create space and connection for a virtual team
With the COVID-19 outbreak, most employees switched to remote work. According to the latest research, over 70% of Americans worked from home during the pandemic. At the same time, 20% of remote workers around the world feel lonely.
And since most in-person meetings and gatherings are currently off-limits, most managers try to find alternatives in order to keep their employees motivated and inspired.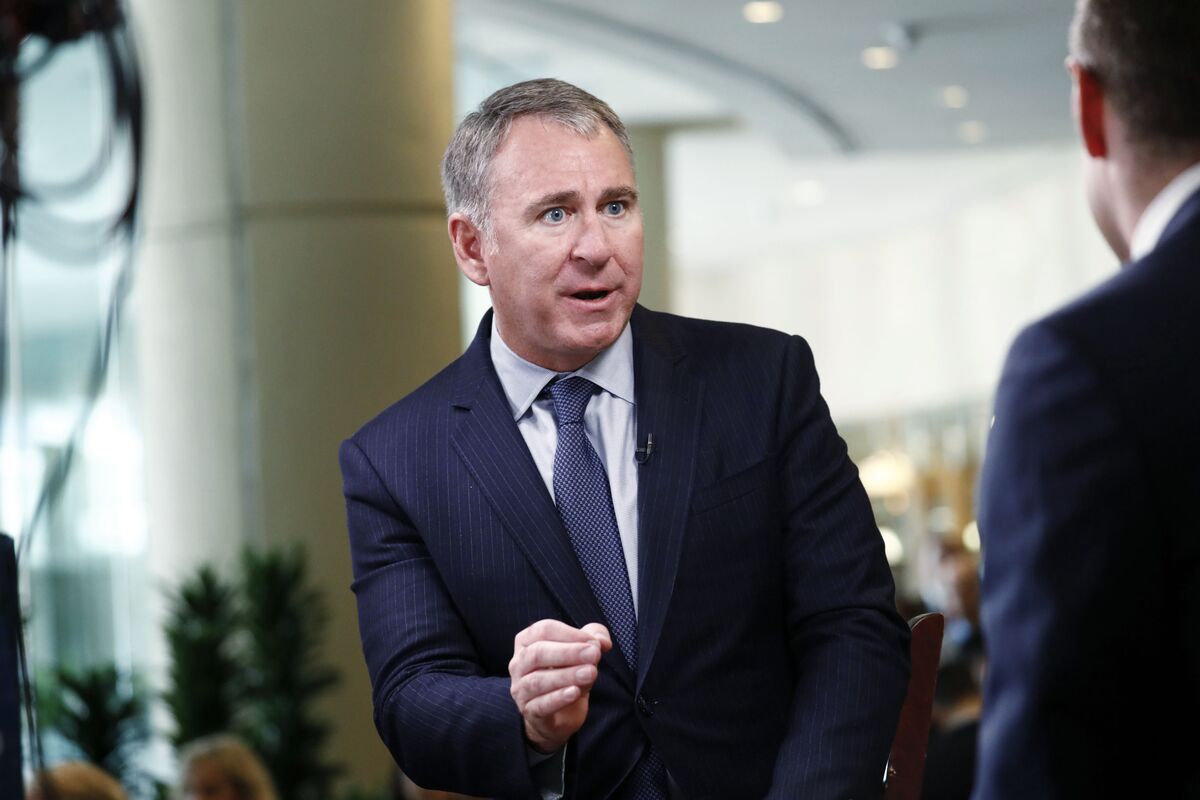 This is exactly why we compiled a list of the best virtual team-building activities that you can incorporate into your work life to create a perfect balance.
Problems In-House Employees Face
When people work in the office with other colleagues, they can always communicate and collaborate face-to-face. But, unfortunately, the lockdown absolutely changed that. That's why most in-house employees encounter different problems:
Isolation - it is the biggest issue all long-term remote employees face, especially if they are living alone.
Demotivation - isolation potentially leads to demotivation, as it's hard to maintain self-motivation while there's no one to talk to.
Work-life blending - when work and life merge, it usually adds additional stress to everyday life and can potentially negatively impact family life.No team spirit - there can be no team spirit when you don't see or talk to your team every day. This can result in decreasing problem-solving skills, as well as lack of new ideas and innovations.
Why Is Team Building Important?
Team building is anything that brings teams together, and remote team building is basically the same. Just remotely.
Team building can easily eliminate all employees' frustration and even help improve productivity. Here are a couple of advantages of virtual team collaboration, both online and offline:
Motivation - motivational chats or lunches can encourage employees to strive for more and help them stay enthusiastic.
Communication ensures all employees are seen, heard, and supported when needed the most.Collaboration - teamwork is impossible without constant collaboration, and team bonding can help to build a collaborative team environment.
Virtual Team-Building Activities That Connect Employees
Now let's talk about some practical ideas. We've collected the most fun and engaging team-building activities that will bond your team together and create unforgettable memories.
So use your imagination and be creative - there are literally endless opportunities to have fun as a team.
1. Virtual vacation
Pick a destination, add a background, send everyone some vacation attributes, and - voila - you have team building on a dream island or in Paris!
There is no need to come up with intricate details; just enjoy some talks, laughter, and good company!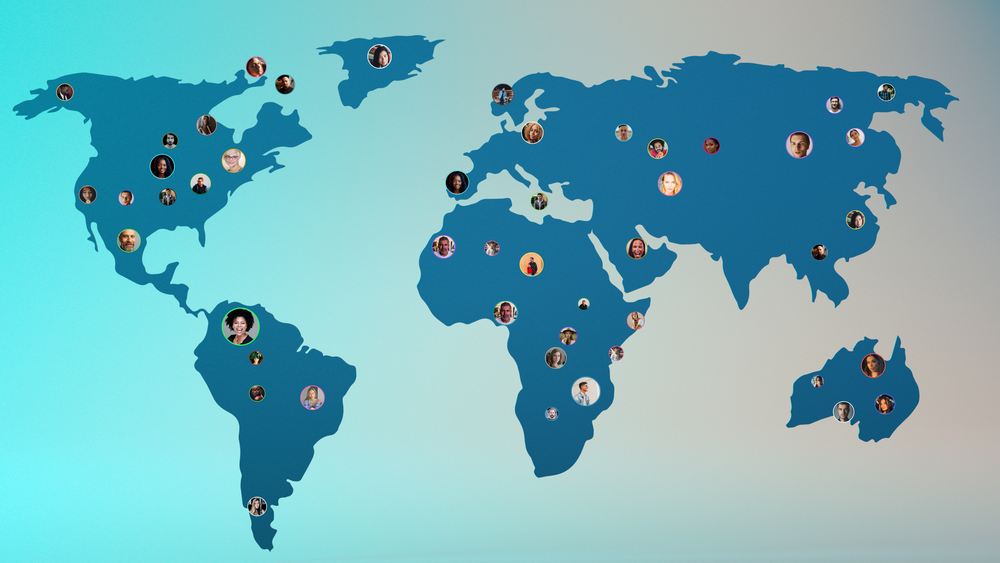 Here are some ideas for the destinations:
Paris - send your colleagues a beret, a baguette, a bottle of wine, and some cheese and start learning French words together.
Maldives - include a bath salt, some coconuts, and an aroma diffuser that smells like salty air.
Japan - help everyone enjoy the evening with the best sushi in your town, or they can even prepare their own at home.
2. Online karaoke
Who doesn't like singing even though they have absolutely no skill or talent? Hosting an online karaoke night is a fantastic and easy team-building idea!
Here's detailed plan for you to organize it:
Invite everyone and ask the participants to select the songs they'd like to include.
Find the songs and download the lyrics.
Run a test karaoke session before starting.
Record the session to send it to everyone afterward.
Implement a prize for the best singers.
Keep the energy high and enjoy the evening!
3. Board game night
Board games can easily break the ice and bring your coworkers together.
How to prepare for a game night:
Pick a game that everybody will be excited about.
Come up with a gift basket for a winner.
Send snacks and drinks for a real team-building effect.
What kind of games do we recommend you play?
Broken telephone - you and your friends create books of drawings and phrases, one page at a time, only being able to see one previous page. Then, everyone experiences each full book together!
Codenames -  a social word game with a simple premise and challenging gameplay.
Skribbl io is a multiplayer drawing and guessing game. Draw and guess words with your friends and people all around the world!
Mafia -  find out who's in the mafia before they eliminate you.
Bingo - a classic game of Bingo will never go out of style!
Dixit - is an enchanting game which summons your imagination.
Uno - is an American shedding-type card game that is played with a specially printed deck. The game's general principles put it into the crazy eights family of card games. Easy to play and adjust online.
4. Fun quizzes
Quiz-format virtual trivia games are one of the greatest virtual connection ideas to find out more about your boss or colleagues. It can be made up of personal, work-related, or even educational questions.
You can make them interesting and valuable, or you can create a fun questionnaire to laugh about stupid questions - literally anything you can think of.
5. Virtual coffee break
Video meetings, even if you all have a cup of coffee, are still about business. And since the best way to have a little break offline is to go to the kitchen for a cup of coffee, why not have it online as well?
So set up a 15-minute coffee break via a video chat and just let the conversation flow - maybe even exclude your boss and gossip about whatever you want to! And make sure one rule is followed - no work talk!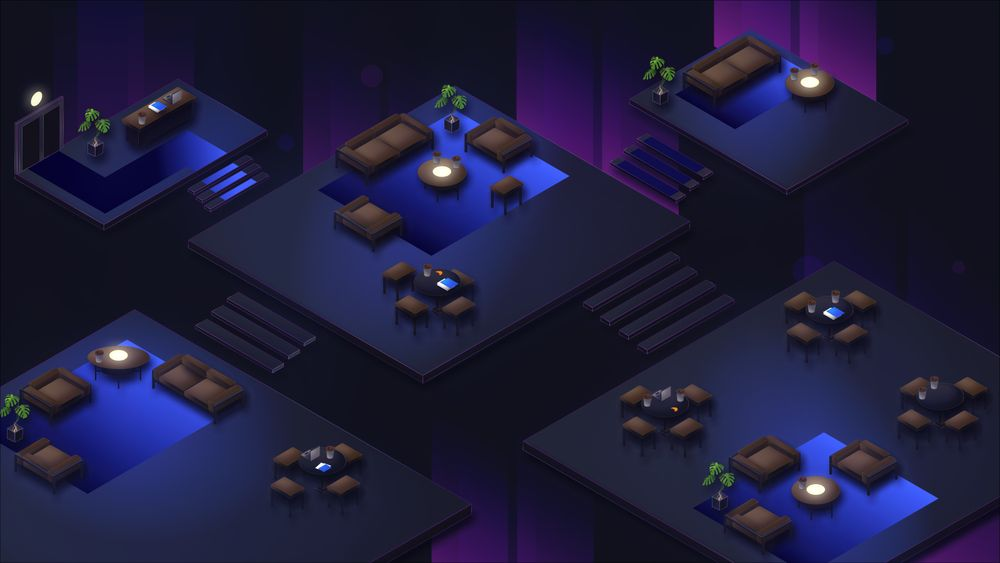 . Virtual coworking
It may sound weird; however, virtual coworking may psychologically help you feel like you're in the office. It can be a live remote office space in a video format.
Coworking activities can encourage seeing your colleagues and help you stay motivated even while working from home. Basically, it will be like a real office with small talk and questions - just a remote one!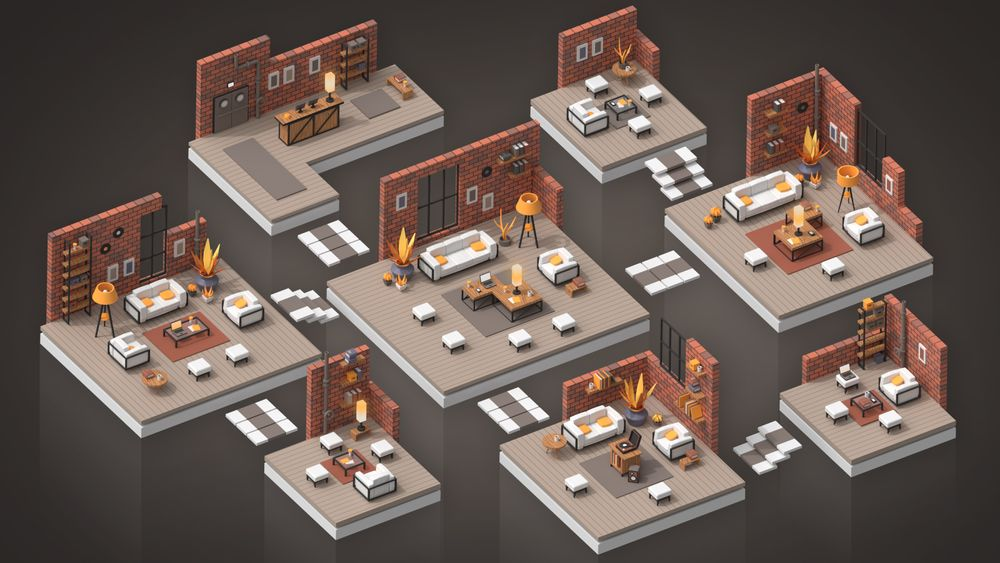 7. Home-cooked lunch
While we're all cooking at home, why not do it together or even turn it into a MasterChef competition?
Here are a couple of ideas for your next online team building competition:
Cuisine (Italian, Indian, Chinese, Mediterranean)
Desserts
Junk food
Healthy food
Color (red food only)
8. Never Have I Ever
Instead of board games, a game of Never Have I Ever can be a fun way to learn about one another.
So how does it work?
Everyone holds up five fingers.
Each employee takes turns saying something that they haven't done (Never Have I Ever gone paragliding, tried skating, eaten shrimp, etc.)
If somebody has done that, they put a finger down.
Whoever has the most fingers raised at the end wins!
Obviously, you don't need to implement alcohol or NSFW questions. However, the PG-version can be just as fun and exciting!
9. Dance party
Are all the clubs in your hometown closed, and you're wondering whether team building during COVID-19 is possible? No worries! It's time to silly dance and light up a boring video conference with a dance party!
How to hold a dance party:
Let each employee come up with one song that they want to dance to.
Position your camera.
Put on a fun background to spice things up - SpatialChat can help you with this!
Get everyone to dance like nobody's watching!
10. Video game night
If most of your colleagues don't like board games, you can throw a video game night! They can play the games on a PC, Mac, or Playstation, communicate simultaneously, and have fun!
Here are a couple of virtual connection ideas to consider:
World of Warcraft
Fortnite
Counter-Strike
Overcooked 2
11. Netflix binge-watching
Most employees spend their evenings binge-watching Netflix anyway, so why not make a real online cinema and enjoy some time with your coworkers?
Tip: You can organize personal cocktail kits inspired by the chosen show and deliver them to your employees' doorsteps. They can make a cocktail before the show begins and spend the evening sipping a homemade drink.
How to Organize a Virtual Team Building Activity: Agenda
Just like you organize an offline team building activity, you need to make a plan before hosting a virtual one:
Set a date - make sure all the employees are available
Send the invites - make sure it's in everybody's Google calendar
Choose the virtual team building activity
Send a reminder the day before
Come up with gifts
Choose a platform to host your team building activity
Test the tech beforehand
Let everyone in and enjoy your fun night!
Here's how you can use SpatialChat for reinforcing your team building:
Add music while hosting a karaoke or dance party - just use a video or YouTube radio to stream!
Add a fun background to give the impression you're somewhere else!
Customize the space - add different rooms and travel around them like you're in a real coffee shop or office. You can use it while coworking or having a coffee break.
Use a photo booth - you can make memories by taking photos after your team building event!
Helpful materials
Here are some helpful links and great resources to dive deeper into the world of SpatialChat.
Let's explore it😊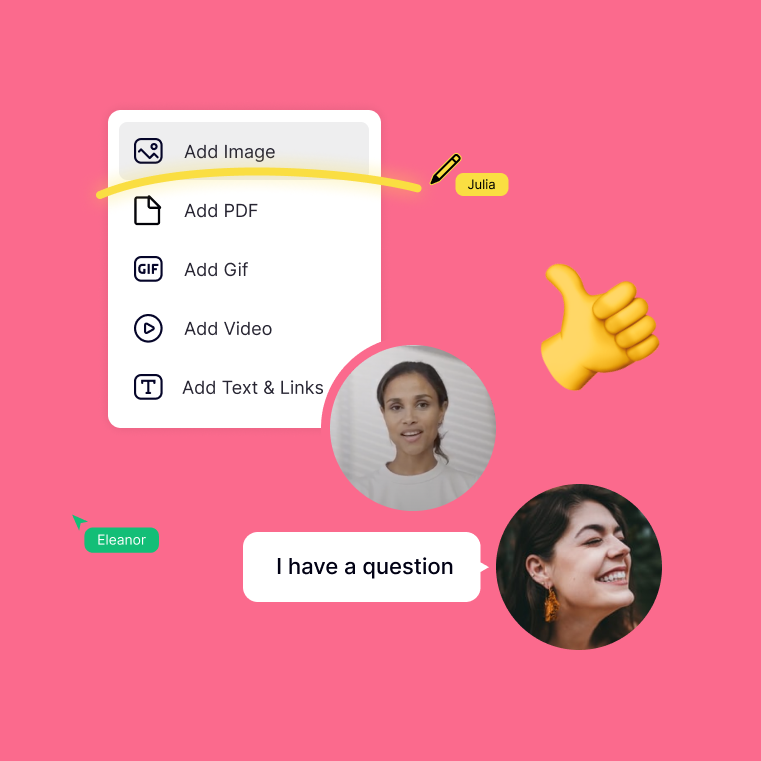 Let's kick things off with some simple guidelines to help you begin your journey of interacting.
Learn more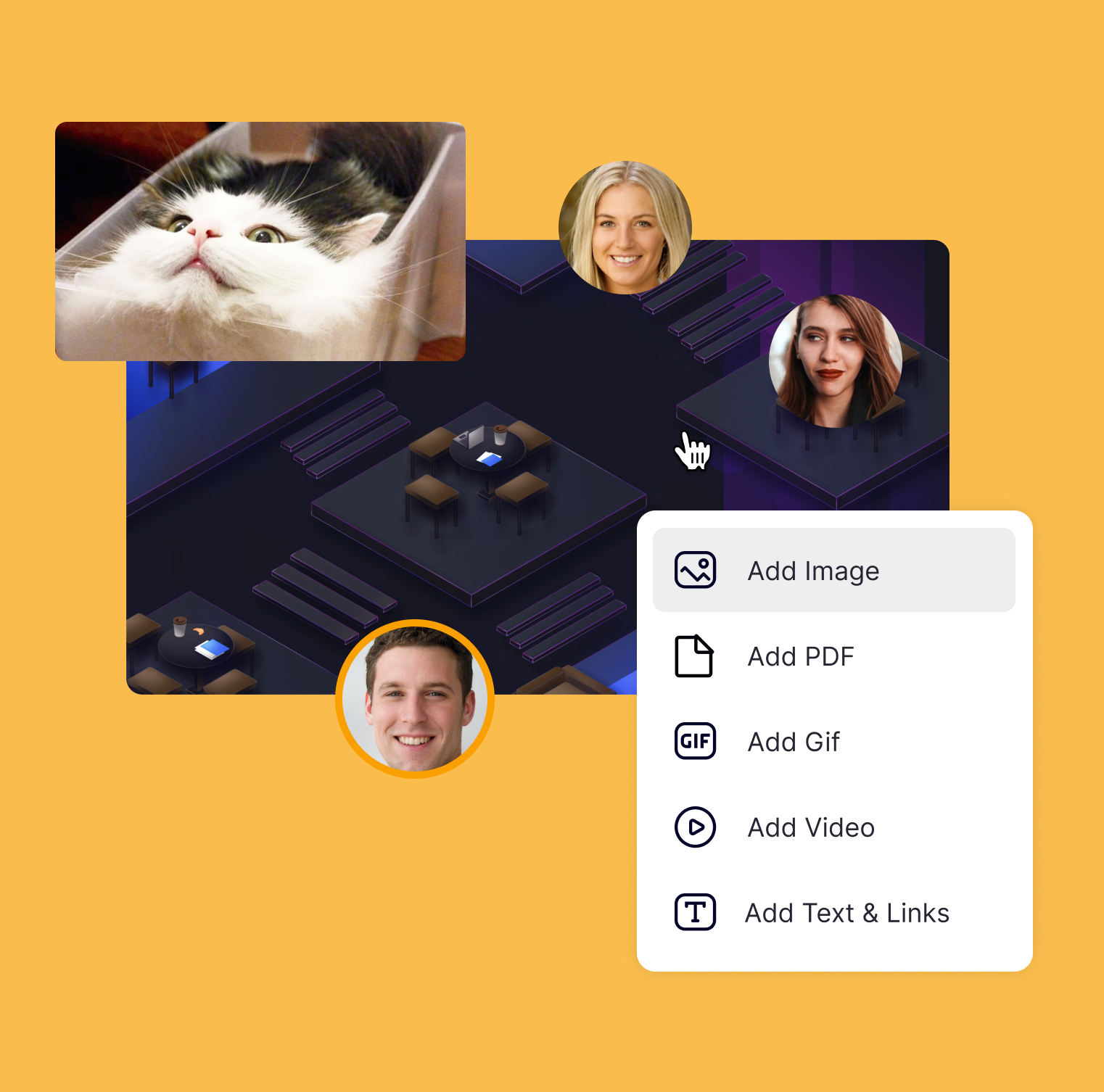 Explore, learn, and engage with SpatialChat!


Try for free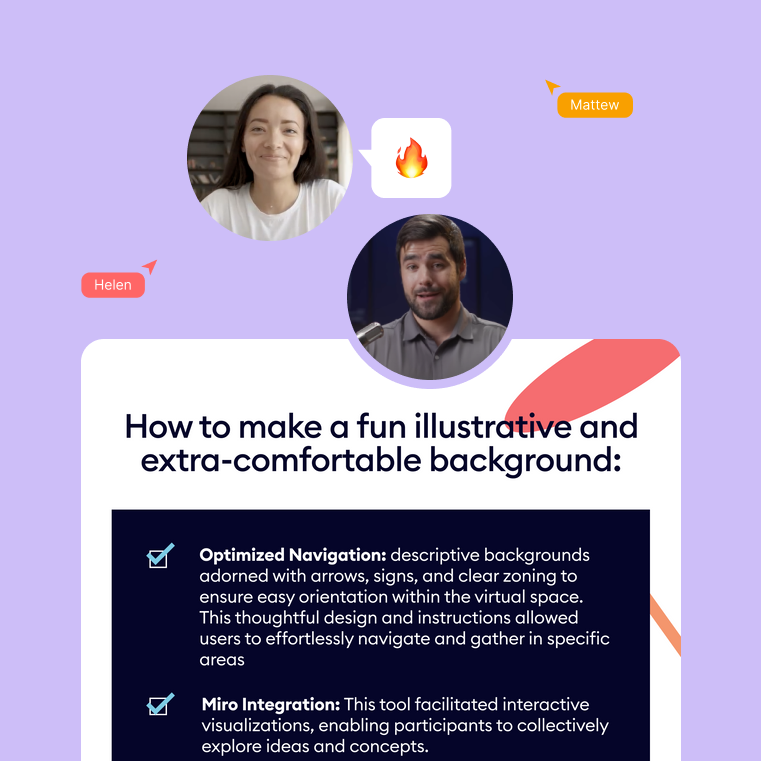 Discover creative ways to enhance your virtual interactions and collaborations..


Learn more