Best Practices
How to create a learning design plan: a guide for course producers and workshop organizers
With the rise of e-learning platforms and interactive tools, learning design has become a trend among workshop and webinar organizers. In this article, we will explore the key components of learning design and provide practical tips for creating effective learning design plans.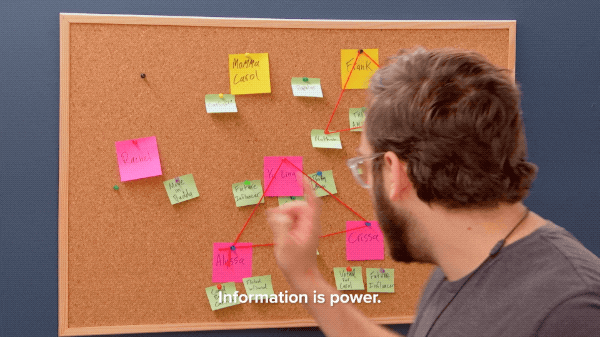 Learning design trends: used before and now
Check it out - people are all about making webinars, workshops, and seminars easier to learn from. That way, everyone gets what they need out of it. With e-learning platforms and interactive tools popping up, we really learn in a way that's tailored individually.
When we put together a training program, you need to think about what the learners want to get out of it. That means picking the right delivery methods and tools, like interactive presentations, group activities, discussions, and assessments, that will actually help them meet their goals. The training design also takes into account learner engagement, feedback mechanisms, and real-world scenarios to make the training relevant.
💡
For instance, let's say a webinar is designed to educate small business owners on cybersecurity.

So, for the training there'll be some interactive presentations about cybersecurity threats and how they can seriously mess with businesses. Then, we'll get into some cool group activities to talk about strategies for staying safe and what kinds of vulnerabilities there are. After that, we'll have some chill discussions about how to put all these cybersecurity measures in place and what to do if there's a security breach.

Exciting, isn't it?
In this way this training thing should help small businesses deal with cybersecurity threats with some super cool and engaging training. It will teach them how to come up with some really good strategies to fight off possible risks. If you want to make sure your business is safe, a great way to do that is by making learning fun! When we get to work on real-life situations and do cool things in groups, people will be way more into it. That's how you'll get the skills and smarts to beat those cybersecurity threats.
In SpatialChat, a moderator, who is an expert on the proposed topic, conducts the workshop and prepares materials for the event.
We recommend to use prebuilt SpatialChat education backgrounds for Breakout rooms which makes creating a room extremely easy. Make the most out of your materials: choose to pin pictures, presentations, or posters.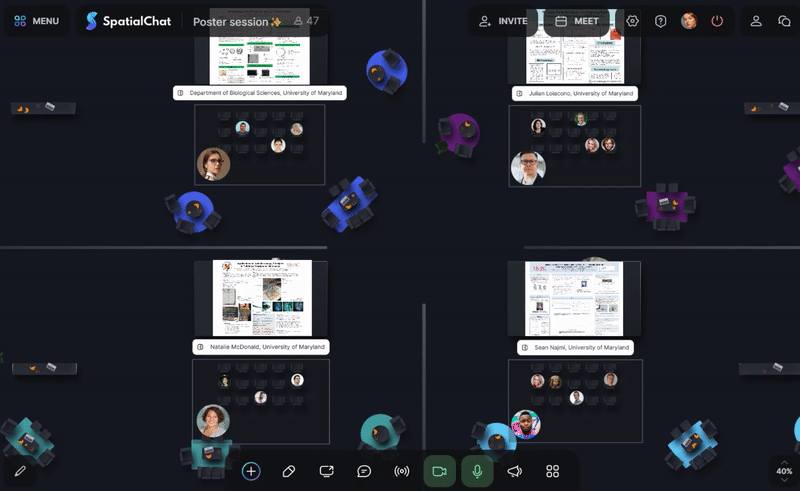 Bring interactivity to your setup and split up participants in Private areas. You can build these distinct zones on in Breakout rooms to let users enter them and stop hearing those who are outside the areas.
The Stage room is an ideal location for presenting your ideas to a group and gathering valuable feedback. As you step inside, you'll find a spacious and inviting environment that is well-suited for hosting large groups of people. Take advantage of the room's amenities, such as the screen sharing, live reactions, and general live chat. The room's layout allows for ease of feedback and communication among participants.
Exploring the most popular types of learning design plans
One crucial aspect of this process is the development of well-structured learning design plans. These plans serve as blueprints for organizing and delivering educational content, guiding both teachers, training developers, facilitators and learners throughout the learning journey.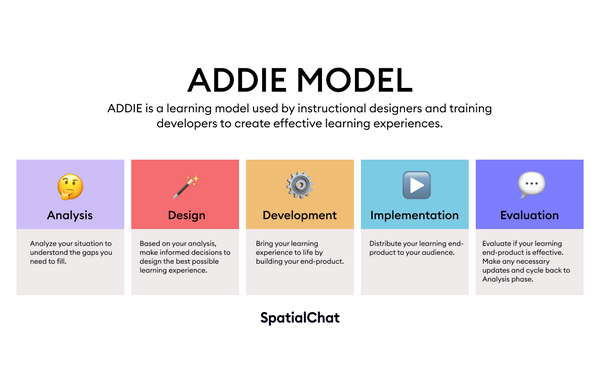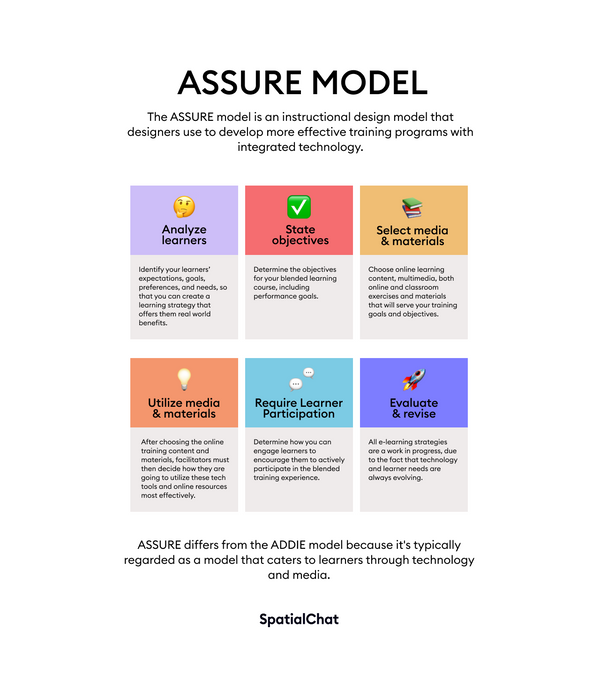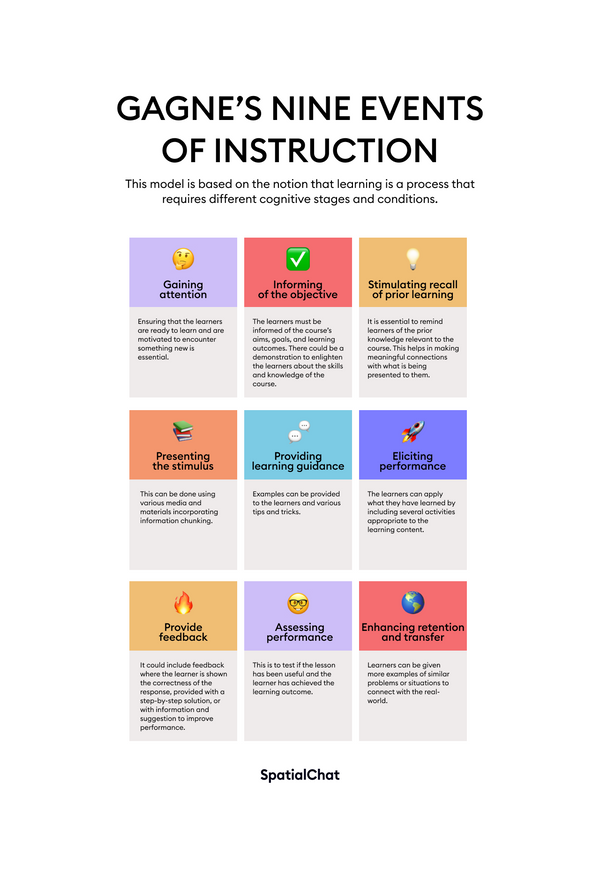 By understanding these different approaches, educators can enhance their instructional practices and create engaging learning environments that foster meaningful knowledge acquisition and retention.
Tips and tricks for creating a learning design plan
When it comes to online instructional design, there are a bunch of techniques used by workshop, webinar, and seminar:
Focus on learners: Once you come up with the learning design plan, make sure you're thinking about what the learners actually need. Go ahead and do a survey or interview to get some useful info. Like, if you're planning a workshop on public speaking, why not ask the learners about their presentation struggles and any tricks they've tried?
Use a variety of instructional methods: Keep learners interested: mix things up a bit, try adding some group activities, case studies, and interactive discussions. For instance, if you're teaching project management, throw in a case study about managing a complex project. That will keep things interesting!
Make it relevant: Let's make sure what you're teaching is actually useful to people. Like, give them some real-life situations they can relate to. For example, if you're doing a webinar on time management, show some tricks that actually work.
Provide feedback opportunities: Feedback is super important for keeping track of how a learner is making progress. Use quizzes or do a little self-assessment to see how people are doing. If you're at some kind of leadership, you might want to try out a self-assessment tool to figure out where you're really killing it and where you might need some work.
Evaluate the plan: Once you've put the learning plan into action, it's time to check if it really did the trick. Get feedback from the learners with course surveys or their performance. If you're doing a customer service workshop, ask them for thoughts on how good the training is and if it's relevant.
Remember, developing a learning design plan is an iterative process. Continuously improve and refine your plan based on feedback from learners. It all starts with the key components of learning design and totally killer strategies that really work. That way, you'll be able to create some seriously successful learning experiences that help your learners totally crush their goals.
If you frequently face the challenge of enhancing event attendance and attracting sponsors for online conferences, SpatialChat could be a good fit for achieving these goals.
Helpful materials
Here are some helpful links and great resources to dive deeper into the world of SpatialChat.
Let's explore it😊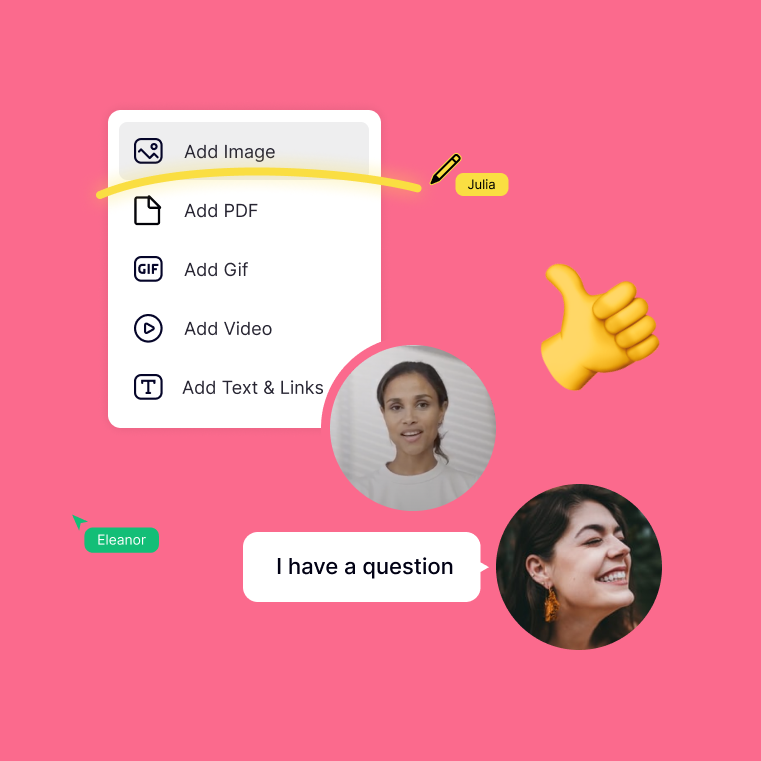 Let's kick things off with some simple guidelines to help you begin your journey of interacting.
Learn more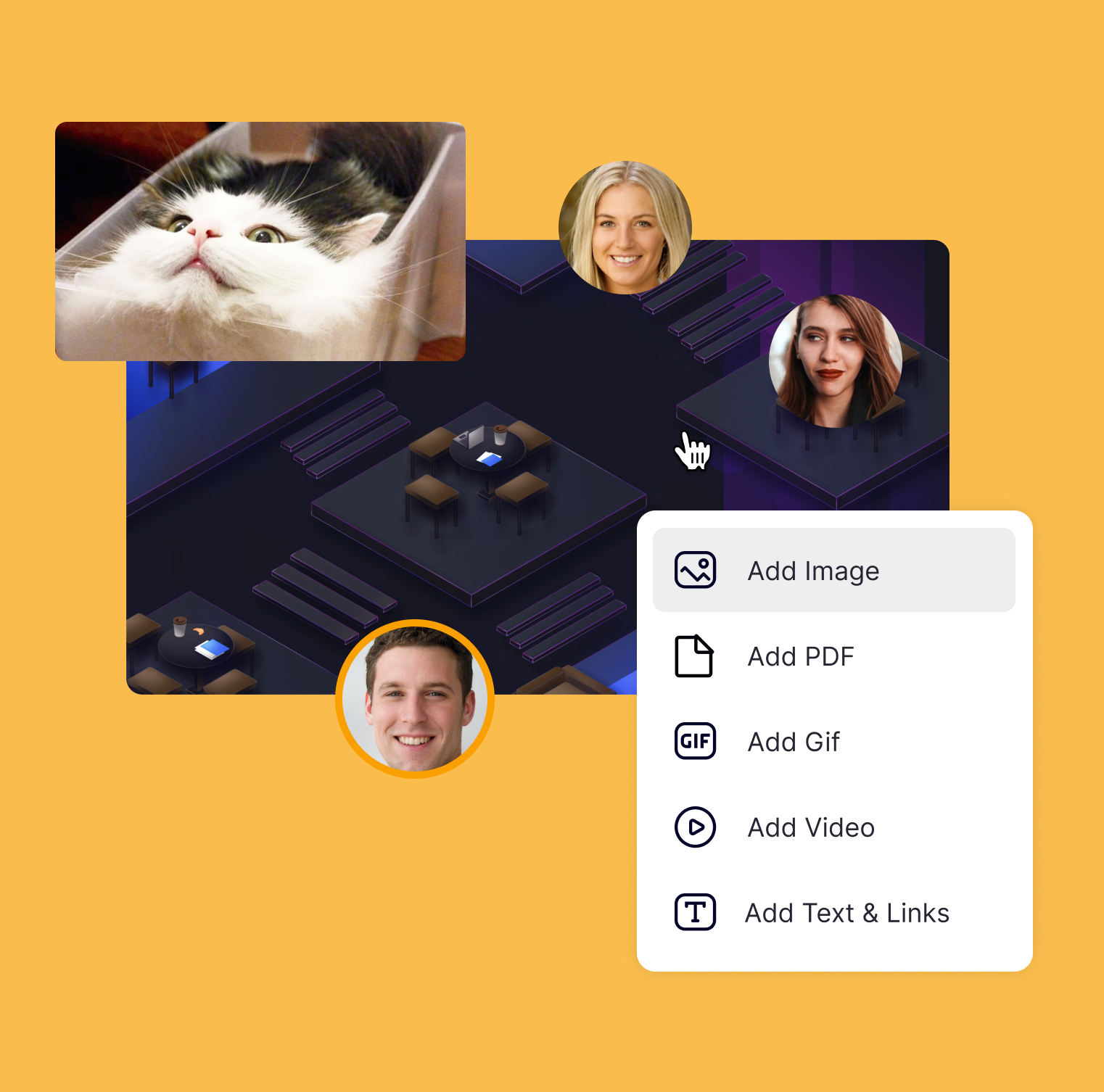 Explore, learn, and engage with SpatialChat!


Try for free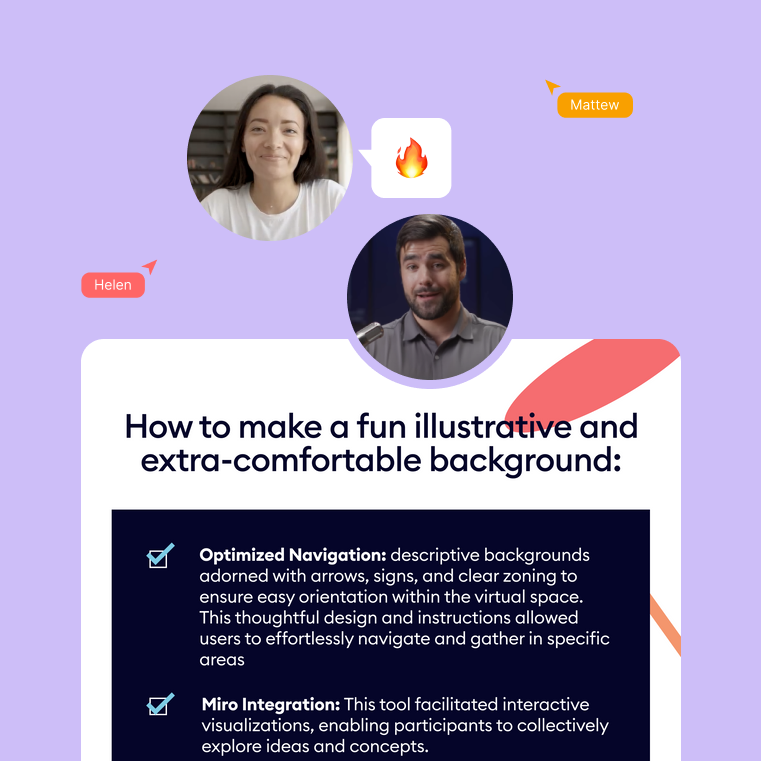 Discover creative ways to enhance your virtual interactions and collaborations..


Learn more