If you ask yourself what the key to your virtual presentation success is, the answer will be obvious - keep your audience engaged. While it seems like an easy task, it can sometimes be challenging to implement in reality.
Without in-person interaction, you need to try twice as hard to create a fun presentation. Cognitive scientists believe that at the 10-minute mark, the audience stops listening to a presentation. And obviously, your content will most likely require longer than ten minutes.
But don't worry, because we've prepared some terrific virtual presentation ideas that will help you make a fire speech and leave your audience craving more of your content.
Enough talking, let's dive right into it!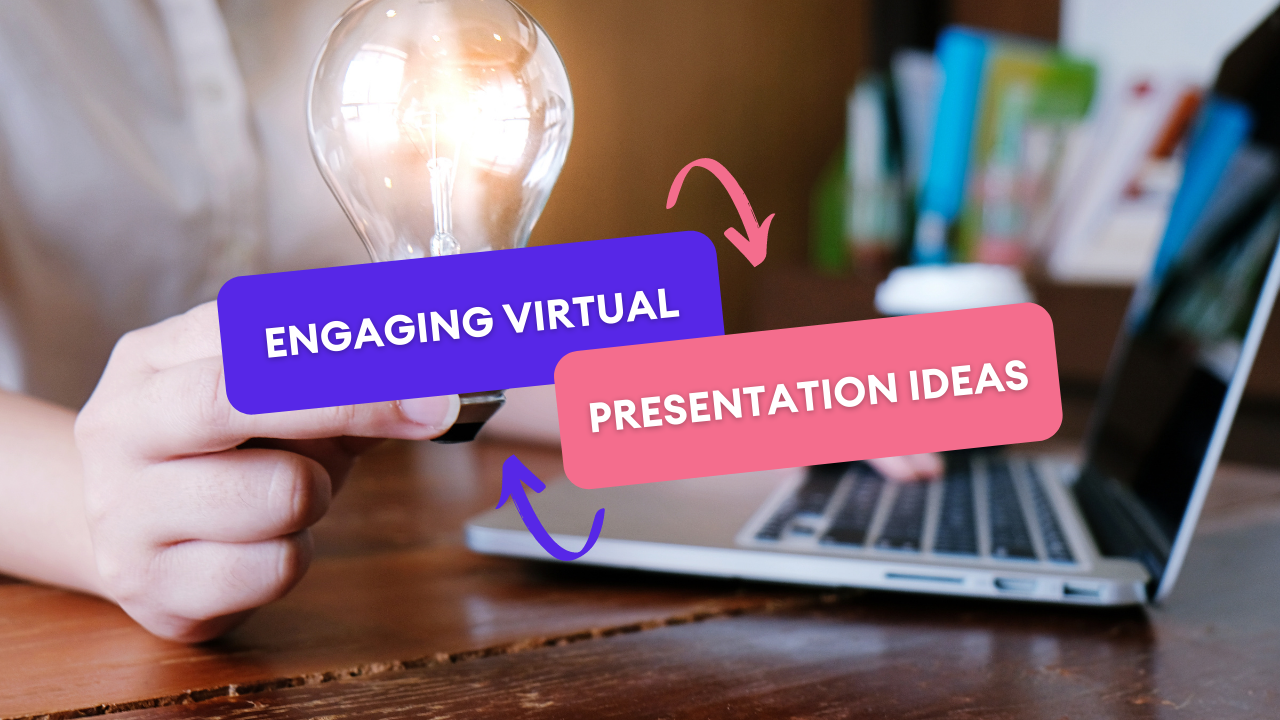 Engaging Virtual Presentation Ideas You Can Apply Now
So what's the magic answer to "how do I make presentations fun and entertaining?"
As the "producer" of your virtual presentation, you have the most powerful tool of all - your creativity, passion, and love for your product or service. So you already have all the aces up your sleeve.
However, you can make your show even better just by following some of these fun ideas for interactive presentations.
Idea #1. Start with an Icebreaker
People love a good story, so there's no better way to start a presentation than with a story. Not only will it grab and maintain attention, but it will also help the attendees remember and understand you (and your project) better.
So instead of only presenting cold facts, organize the facts into a story and make your audience laugh, smile, or be surprised.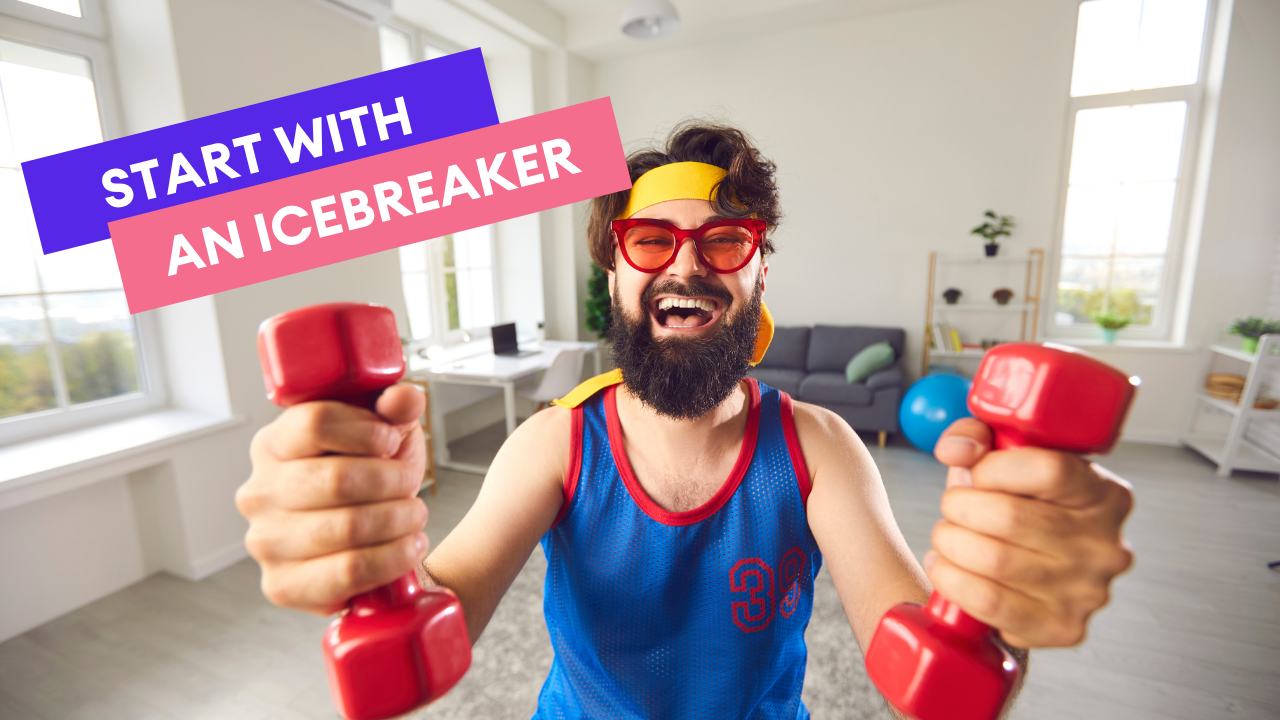 Idea #2. Engage with Your Camera
When speaking and presenting your topic, make sure you're looking straight into your computer's camera and not reading from the slides. Yes, it may be hard at the beginning, but it will give the audience the impression that you're looking directly at them.
So place your camera at eye level - a camera too low may create a double chin, while a camera too high may find your sight dropping while looking at the screen. What makes a presenter powerful is the capability of making eye contact with the viewers even when they don't see the viewers.
Idea #3. Come Up with Some Games
Using live polls and quizzes is another great way to see if your audience understands you. Additionally, such a gaming way of presentation will keep your attendees entertained, especially if the session is long.
You can implement "Would you rather?" questions, surveys, riddles, "two-truths-and-a-lie" polls, or "yes-or-no" quizzes. Just make sure to include a "click and find out if you're right!" button. That way, your audience will know they can interact with the slide. Later, you can show the audience the polling results, confirming or challenging them.
Why is this a fun presentation idea?
More than 80% of the learners would be much more productive if work was more game-like.
Such gamification will make attendees participate in the discussion.
Idea #4. Use a Virtual Background
Using virtual backgrounds is another fun activity for presentations that can easily make your event stand out. You can choose simple colors, gradients, or illustrated backgrounds and make your presentation ten times better.
For instance, SpatialChat has a fantastic collection of different backgrounds for users to use and spice up their presentation game.
However, make sure to choose wisely, as the background may either add to your event or detract from it.
Example: A woman accidentally turned herself into a potato during a Microsoft team meeting. Such a funny interactive virtual presentation idea definitely brought attention to her persona and the topic she was presenting.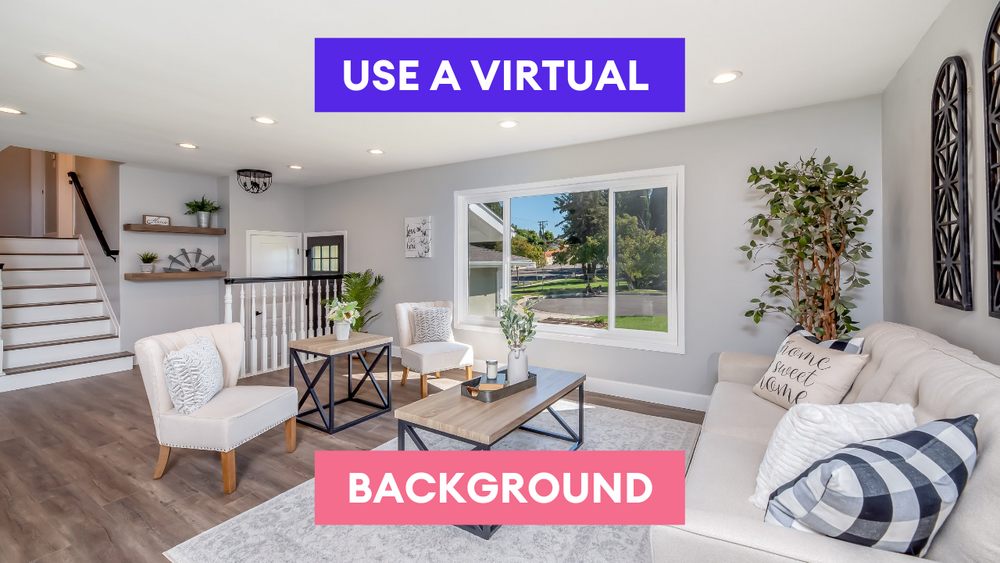 Idea #5. Keep It Short
Remember that your attendees have millions of distractions at their fingertips during your speech (emails, social media, food, etc.) The length of your presentation doesn't matter - it's not about the number of slides but rather about the words. So keep it fresh, structured, and prioritized.
Idea #6. Humor Is Key
If humor makes your life longer, then it will definitely entertain your audience. Obviously, it doesn't mean you have to implement hundreds of punch lines into your presentation ​​— it's not a stand-up. Don't try to be Michael Scott from The Office; ensure your jokes are totally appropriate.
Being lighthearted, fun, and cheerful is always a plus for your presentation. It will make the atmosphere friendly and help put everyone at ease. And if humor isn't your strong suit, you can do a little research and implement humorous images, gifs, or videos.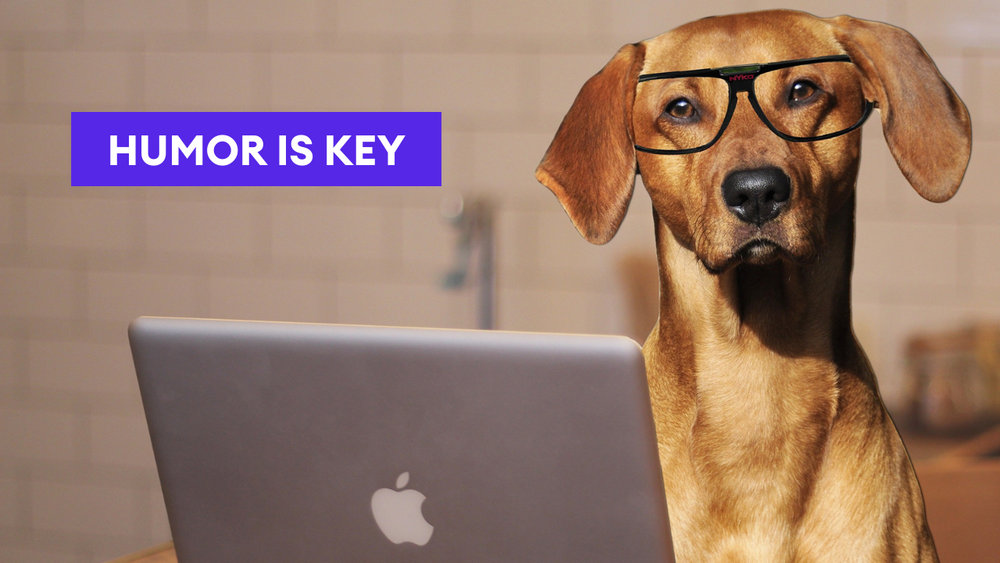 Idea #7. Make a Q&A
The presentation shouldn't be only about you, your product, or your service. It's also about your audience and how you can improve their lives. So make sure you're pausing and inviting questions after each section of your presentation.
Idea #8. Visuals, Visuals, Visuals
Visual content can greatly enhance your performance. Here are a couple of slideshow ideas for fun presentations:

Color. Don't be afraid to experiment - since color has a huge effect on how the audience perceives your content, you can play with color combinations to grab viewers' attention.
Images, gifs, and videos. If you've got lots to say, don't create your presentation around text only - use illustrations. They will easily make your event more exciting and catch the eye.
Infographics - a great way of showing boring data in a fun way.
Idea #9. Use Music
Music can both reinforce your presentation and put listeners to sleep. However, the right choice of sound effects has been proven to sustain the audience's attention and even help retain the information.
For instance, use up-tempo music to snap people to attention and switch to minor-key sounds when you want to relax the attendees' brains.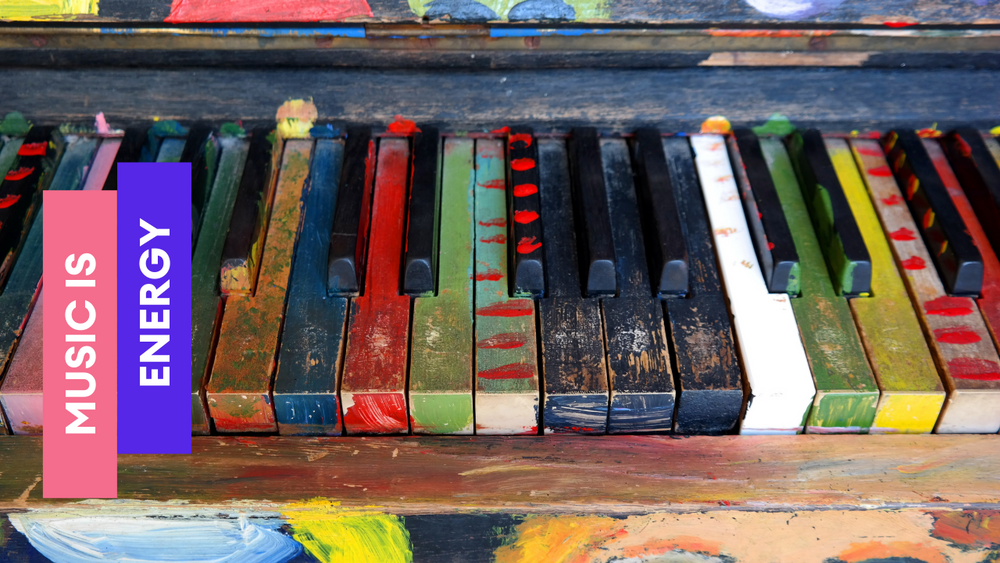 Idea #10. Surprise Everyone
Finally, you can spice up your virtual presentation and shock the audience with little surprises throughout the whole event. This will help to keep your audience excited and waiting in anticipation.
Here are a couple of surprise ideas for interactive presentations:
Surprise guests - someone famous or an expert in your field who you let do a little speech
Insider information
Launch of a new product or service
Souvenirs
Idea #11. End on a Meaningful Note
Your presentation has to be memorable, so a strong CTA (call to action) is exactly how you need to end it.
Ask your audience to visit your website for more information, share, and subscribe. Make sure to wrap this message up with powerful visual elements and a little bit of music - and voila - your presentation is more likely to be talked about.
Extra Tip: Use SpatialChat
And if you're still worrying about your presentation, SpatialChat comes in handy with dozens of engaging presentation ideas.
The virtual space allows you to host events for hundreds or even thousands of attendees and create a fun environment for your presentation by adding small customizations.
Here are a couple of fun ways to do a presentation with SpatialChat:
Text chats. Send emojis, links, or any text you want during a presentation.
Space and interface customization. You can create different rooms, customize them, and then move around in them during the event. The bubbles will show your or your attendees' positions in space - if your camera is on, your audience will see your video stream, and when it's off, it will show your profile picture and your name.
Virtual background. Choose the background that suits you the most and can delight the public.
Virtual photo booth. Even during an online event, you can take a picture of all the participants. Just make sure their bubbles are in the same room and their cameras are on. Additionally, you can upload a funky background and make a photo booth with mustaches, glasses, or frames.
Add music. With SpatialChat, you can use YouTube radio or video to stream music during your speech! As we've mentioned before, adding sound effects is one of the great and unique online presentation ideas!
An event in several languages. By creating several stages and inviting interpreters, your attendees can listen to your presentation in the most convenient language for them.
The Bottom Line
With these virtual presentation ideas, you now know how to awe your listeners! However, remember that a successful online performance requires slightly more effort than an in-person one. But you got this.
Helpful materials
Here are some helpful links and great resources to dive deeper into the world of SpatialChat.
Let's explore it😊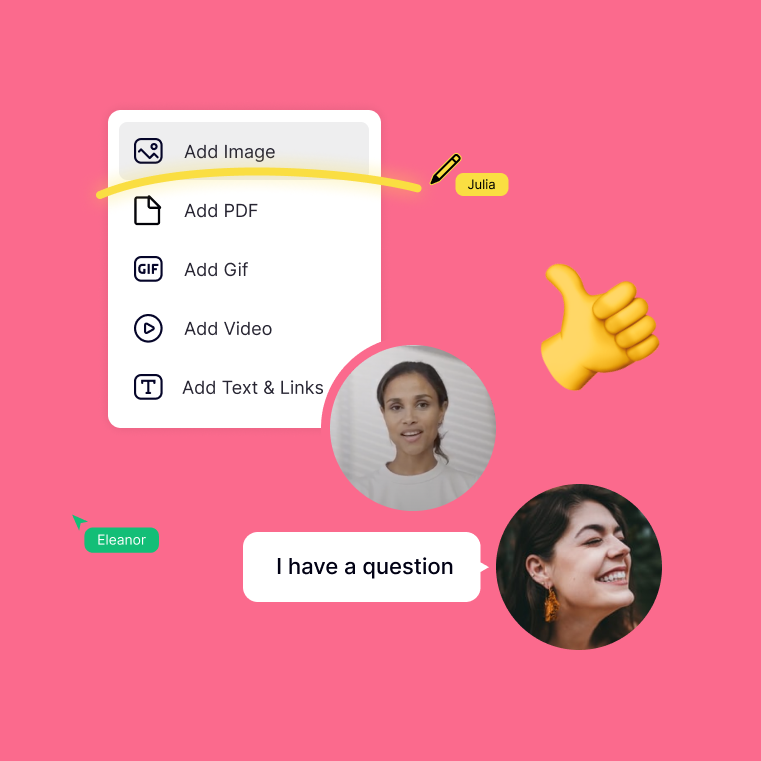 Let's kick things off with some simple guidelines to help you begin your journey of interacting.
Learn more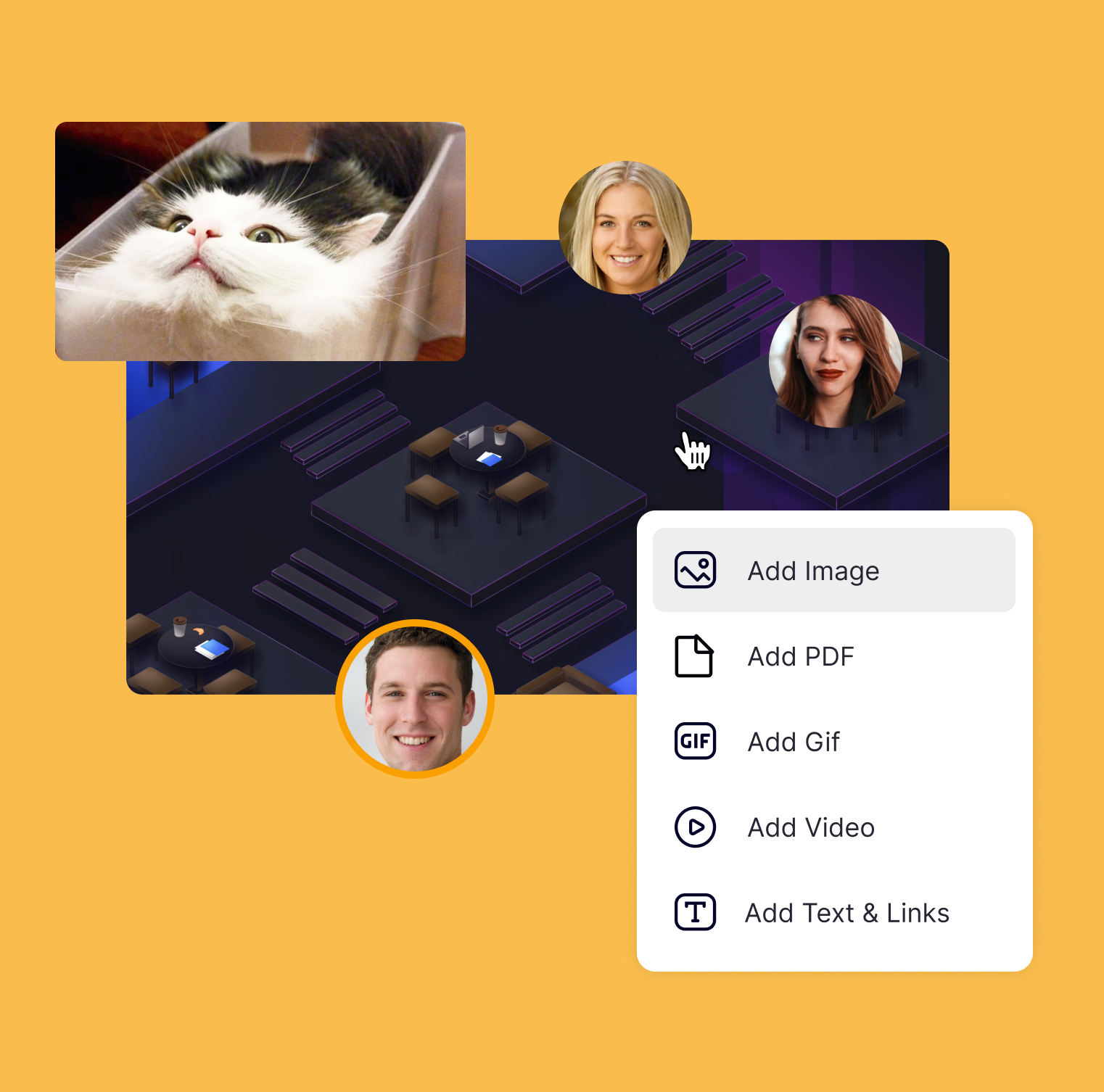 Explore, learn, and engage with SpatialChat!


Try for free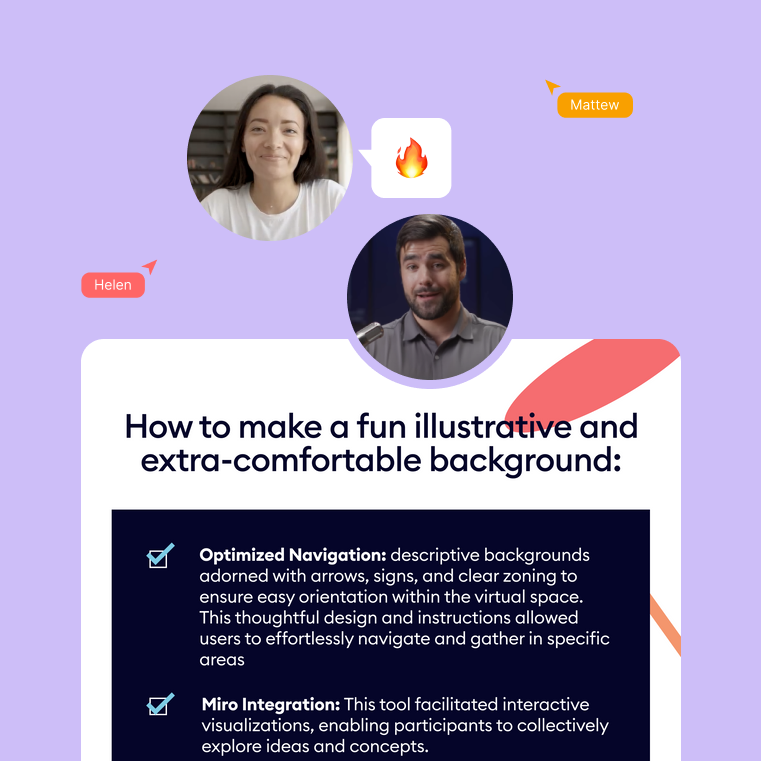 Discover creative ways to enhance your virtual interactions and collaborations..


Learn more