Audio features
Mic Noise Suppression
The Mic Noise Suppression feature helps to get rid of disturbing noises and echoes that may happen during conversations.
This can be especially helpful if you are in a noisy place. It removes different kinds of background noises during video calls and is now accessible to all users, regardless of their plan.
How to enable Mic Noise suppression
To turn on Mic Noise suppression, go to Device Settings either on the Welcome page or in your space via the gear icon.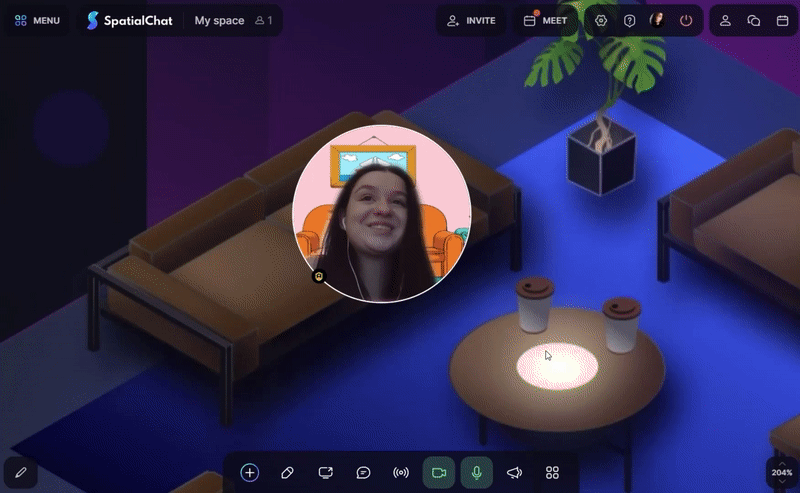 💡
If you are using Mac OS, you have access to built-in noise isolation.
You can adjust the microphone settings on your Mac to filter out or record your surroundings.

Note: Microphone modes are only available on Mac models introduced in 2018 and later.